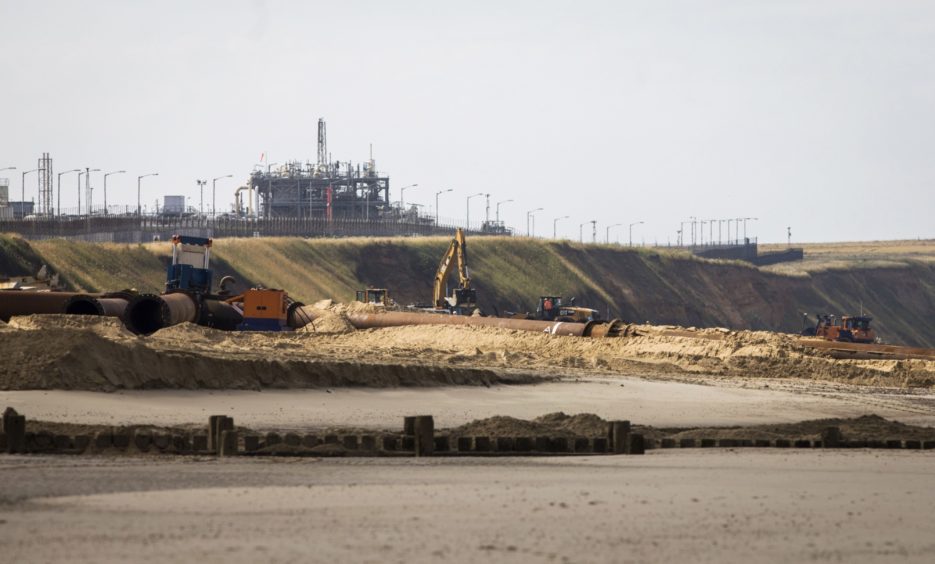 Energy players sign up to drive project to create a low-carbon energy hub for London and the South East.
Leading energy and service companies including Petrofac, Xodus and Summit E&P have signed up to help deliver a multi-stream energy hub at Bacton in Norfolk, UK.
The Oil and Gas Authority (OGA) first published plans in June, pointing to the potential for the site.
With access to natural gas for blue hydrogen production, wind and nuclear links to produce green hydrogen, offshore infrastructure for carbon storage, and easy access to markets in London and the south east, the regulator said Bacton could play a crucial role in the UK's energy mix in the coming decades.
An open letter published today by OGA SNS/EIS area manager, Alistair Macfarlane, notes that several organisations have now been tasked with leading the Bacton Energy Hub special interest groups (SIGs).
Mr Macfarlane announced the creation of five groups, led by industry partners. The Hydrogen Demand SIG will be led by Progressive Energy; Hydrogen Supply SIG by Sumitomo and Summit E&P; Infrastructure SIG by consultancy Xodus; Supply Chain and Technology SIG by Petrofac; and Regulatory SIG by lobby group Hydrogen East.
"This kick starts the project and over the coming months the SIGs will agree their Terms of Reference and set out what they must achieve to make the Bacton Energy Hub vision a reality," Mr Macfarlane said.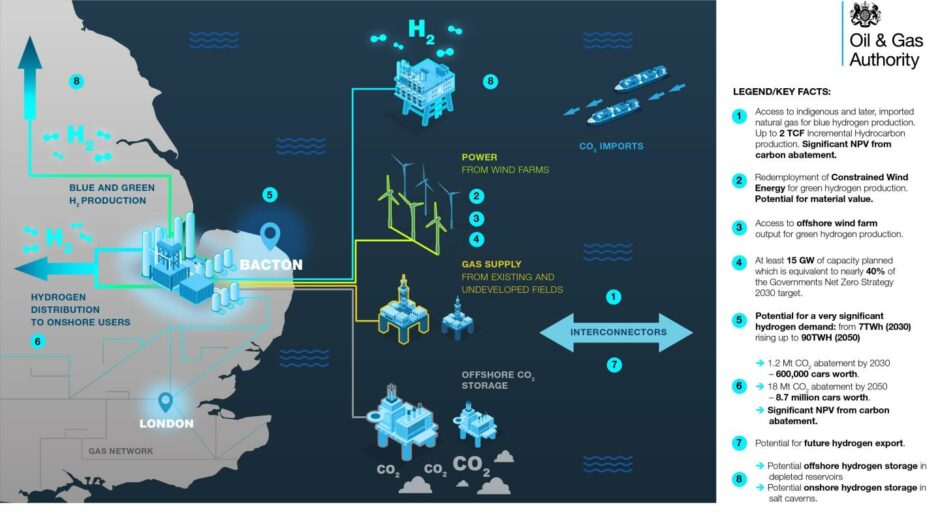 The OGA intends for the site to be producing first hydrogen by 2030. Achieving this would mean submitting licence applications for carbon capture and storage by 2023, and a final investment decision on the overall hub concept for Bacton by 2025.
First mooted in 2020, the OGA has since said that Bacton wind farms could produce nearly 40% of the UK's 40GW by 2030 offshore wind target, and power could be linked with "very significant hydrogen demand" in the Bacton area.
Decarbonising energy in the catchment area using blue hydrogen could also enable reductions of up to 70% of regional emissions by 2050, it said.
Commenting on the appointment, Xodus said in a statement. "We see this as a nationally significant project which can help support a low carbon economy. Infrastructure will play a key role in enabling hydrogen production. Being part of this project is an exciting chance for Xodus to contribute to delivering a responsible energy future for the UK."
Oilfield services firm Petrofac added: "We're proud to be sharing our experience and expertise in support of the Bacton Energy Hub development. Petrofac has been part of Bacton's story for over two decades and is committed to helping transform it into a world-leading energy hub, playing a key role in the UK's net zero goals."
Recommended for you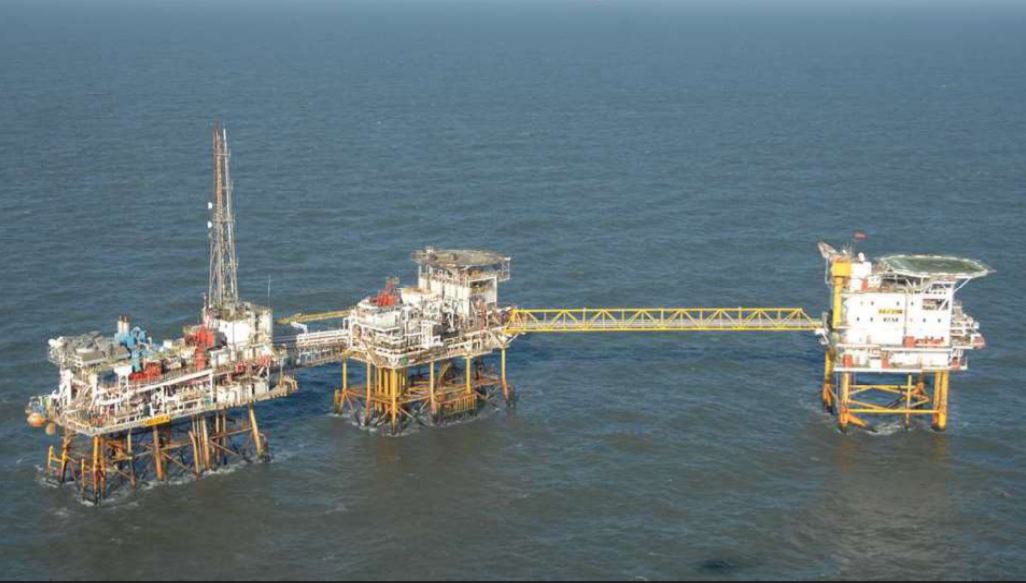 Eni applies for Southern North Sea carbon storage licence