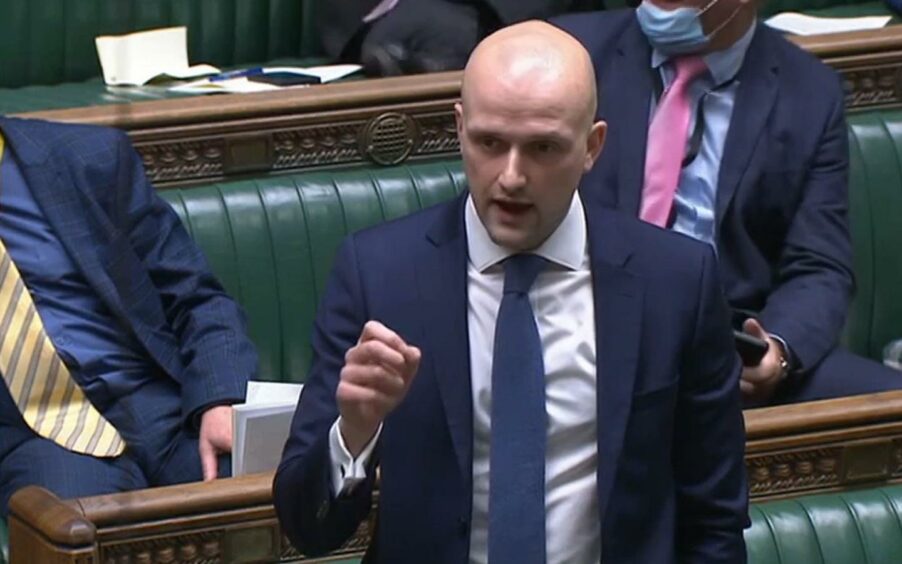 Ministers at the Department for Business, Energy and Industrial Strategy (BEIS) faced a series of questions from Scottish MPs on support for tidal energy, with just weeks to go before the upcoming Contracts for Difference (CfD) auction.
A 16 November House of Commons session saw MPs question whether the UK Government was doing enough to support tidal energy, following requests from the sector ring-fence a £71 million pot of funding in the upcoming CfD auction, known as Allocation Round 4 (AR4).
Among the questions for BEIS ministers were several challenges lodged by Scottish MPs keen to press the importance of the sector for Scottish manufacturing and net zero.
SNP MP for Aberdeen South, Stephen Flynn, asked whether the government accepted that in order to "harness, safeguard and expand the manufacturing jobs" in Scotland's tidal energy sector that the government must deliver £71m requested by the industry.
BEIS parliamentary under-secretary, Lee Rowley MP, answered that here was a "substantial" amount of work to do to decarbonise the economy and that a range of different methods were available.
"I'm afraid that answer simply doesn't cut it," Mr Flynn replied, noting the sector was a "world-leading industry" based in Scotland.
"The likes of Canada, France and Japan have all put in place financial mechanisms to capitalise upon tidal energy. Is he seriously saying that his government would rather see those jobs offshored than see them in Scotland?" he continued.
Mr Rowley reiterated that the government would look at "all opportunities" to decarbonise the grid.
"Looking at tidal, we will continue to do that and bring forward opportunities if we are able to do that," he added.
The request comes after a study published earlier this month by leading UK universities called for investment in early-stage tidal capacity now, to enable the sector to reach 11.5GW by 2050 – enough to meet 11% of the UK's electricity demand.
124 megawatts (MW) of prospective tidal stream capacity is currently eligible to bid for subsidy support in the upcoming Contracts for Difference (CfD) Allocation Round 4 (AR4). This includes the 80-MW MeyGen 1C, 30-MW Perpetuus Tidal Energy Centre and 14-MW Morlais projects.
However, the majority of technologies against which tidal stream projects are competing for CfD support have far lower strike prices than the estimated £240/MWh required at present. Accordingly, developers and proponents of the technology have argued for ring-fenced support for wave and tidal to enable the technology to scale up.
During Prime Minister's Questions last month, SNP MP Ian Blackford noted that the £71 million requested by the sector was "a drop in the ocean compared to the £23 billion the government is throwing at the nuclear power plant."
Blackford's point was echoed on Tuesday by the SNP's Alan Brown MP, who said that without ring-fenced funding, "tidal stream will not be able to compete in pot 2" and called on BEIS Minister of State Greg Hands MP to "reconsider" the request.
Liberal Democrat MP Alistair Carmichael made the same request, saying that Prime Minister Boris Johnson had indicated on 3 November that he would review the issue, particularly as the opening of the AR4 auction approaches on 13 December.
Mr Hands said the sector would have to demonstrate further cost reductions, given the disparity of energy costs from offshore wind £40/MWh and tidal stream at £220/MWh and added that there was "nothing new to say" on the allocation round.