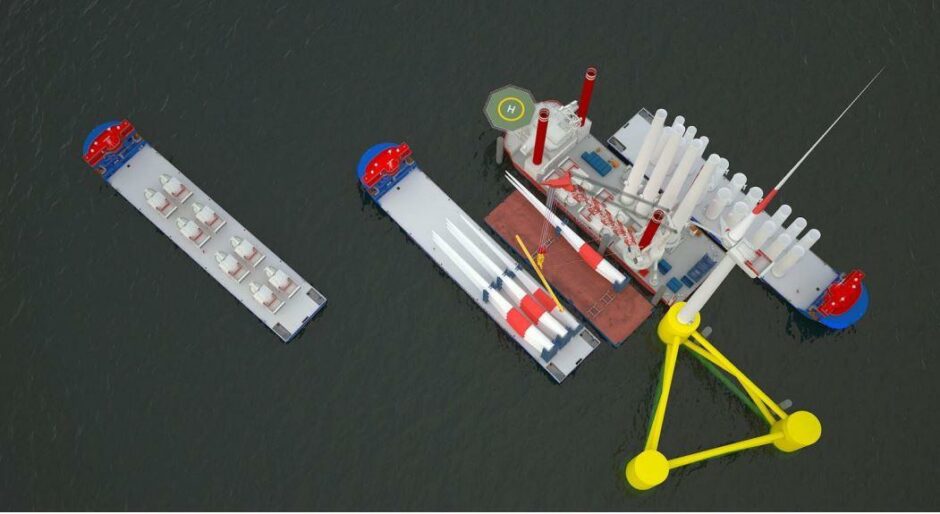 Bonheur, the holding company of Norway's Olsen family, has announced the creation of Fred. Olsen 1848, a new unit aimed at developing and deploying engineering solutions for offshore wind and solar.
Announced at WindEurope's Electric City event in Copenhagen, Bonheur said Fred. Olsen 1848 will focus on the development and commercialisation of existing and new ideas and innovations from its own engineers and technicians.
Named after the year in which its Oslo-headquartered parent was founded, the company's main aim will be to solve some of the key challenges identified by industry with regards to floating wind and floating solar.
The company will be helmed by CEO Sofie Olsen Jebsen. In a statement announcing the company's creation she added: "In Fred. Olsen 1848 we are determined to act now, and we aim to be the frontrunner in developing tomorrow's technologies within renewables and thereby becoming the preferred partner for businesses and organisations looking for the right solution."
The company reportedly has six new technologies it intends to develop, revealing details of the first three specifically aimed at the floating offshore wind market.
Chief amongst these innovations is the "mobile port solution," an offshore turbine installation unit with mooring points that allows jack-up vessels to work alongside turbine installation equipment in more sheltered waters.
This allows turbines to be mated with floating foundation structures nearer offshore wind sites, speeding up installation times and cutting tow-out journeys from onshore quays.
The company is also developing Brunel, a modular concept for next-generation floating wind turbine foundations. It says these could be produced serially and with greater automation via existing supply chains, allowing for "instant" scale-up and low cost.
Finally, Fred. Olsen 1848 said it is working on a solution for floating wind turbine maintenance – something which has so far proved a barrier in developing low-cost floating wind – though did not specify further details.
"We are at an environmental crossroad today. Our lives will be shaped by which way and how fast we choose to go. For us, bringing the best new technology to market is not just about business, it's also about our responsibility for future generations," added Ms Jebsen.
The new unit will likely to be able to realise synergies with its sibling businesses. Fred Olsen Renewables already operates 11 wind farms across Europe and is developing another project offshore Ireland, as part of its goal to become "a leading developer, owner and operator" in the space.
Furthering that end, it has also partnered with Vattenfall as part of a 50:50 joint venture to bid in the upcoming ScotWind auction.
Recommended for you

Afreximbank signs up to back Nigerian FLNG plan