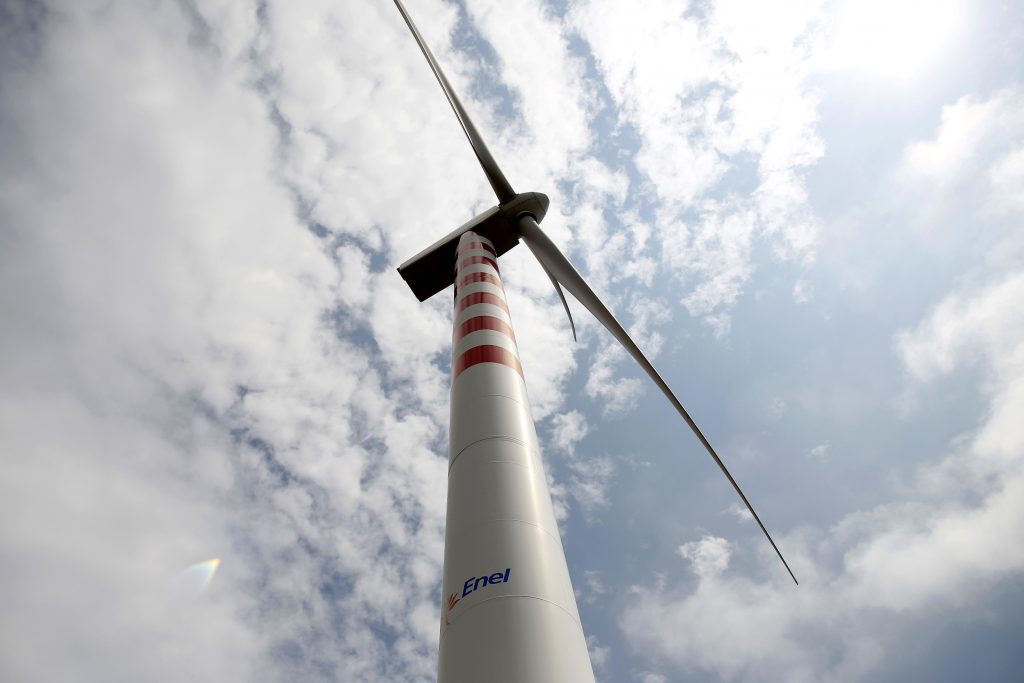 Enel plans to invest 170 billion euros ($191 billion) this decade to accelerate its shift to greener energy sources.
The strategy indicates a 6% increase from the previous investment plan, documents published on Wednesday showed. Adjusted earnings before interest, taxes, depreciation and amortization are also seen to increase between 5% and 6% this decade.
Enel is the latest energy company in Europe to review forecasts and reveal plans to accelerate the energy transition for the coming years. The recovery in demand for energy after the pandemic and the ambitious goals of the European Union to cut emissions have pushed companies in the region to review targets and strategies.
Enel also brought forward its net zero commitment by 10 years, from 2050 to 2040.
By 2030, Enel expects to reach a total renewable capacity of around 154 gigawatts, tripling its 2020 portfolio and to increase its electricity sales by almost 30%.
The company expects total investments of 210 billion euros between now and 2030, of which 170 billion euros will be directly invested by the company and 40 billion euros spent through third parties.