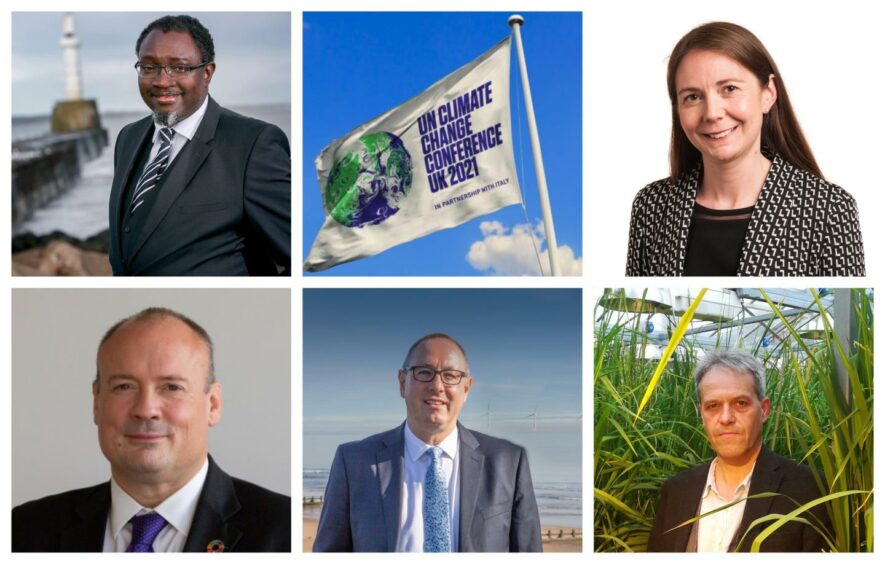 With COP26 now in the rear-view mirror, Energy Voice has assembled a panel of experts to give their verdicts on whether the summit really was a climate change turning point.
Prof. Paul de Leeuw, director, RGU Energy Transition Institute: 'Expectations were inevitably sky high'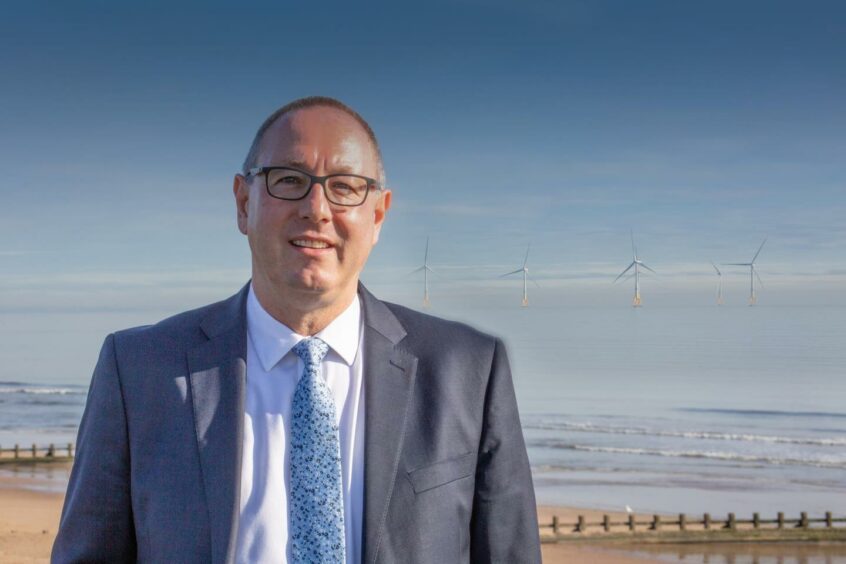 With the global spotlight on COP26, the largest global gathering of world leaders and with the future of our planet at stake, the expectations of the UN conference in Glasgow were inevitably sky-high. Many expected COP26 to be the moment to get the world back on track and for it to be a final chance to address global emissions in order to mitigate the worst impacts of climate change.
After two weeks of carefully orchestrated discussions, speeches, negotiations and multiple drafts, the Glasgow Climate Pact was finally agreed in extra time. There is no doubt that significant progress was made in terms of phasing out coal, reducing methane emissions, increasing access to finance, making zero emissions vehicles more affordable and in creating green (net zero) shipping corridors.
Although over 90% of the global economy is now committed net zero, compared to around 70% only a year ago, COP26 unfortunately failed to get global agreements and commitments to limit global warming to 1.5 °C from pre-industrial levels and to mobilise the funding required to assist developing economies to address the immediate impacts of the climate emergency.
With the UK holding the COP presidency for the coming year, it will now need to play a global leadership role to ensure the initiatives agreed at COP26 are being advanced. It also needs to ensure that material progress is being made ahead of COP27 on global emission reductions and on accessing additional financial support for developing countries.
This global leadership position will provide an excellent opportunity for the UK to demonstrate the art of the possible in terms of climate policy, carbon reduction initiatives, financial support, technology development and how to do all of this in a managed, just and fair way.
---
Ollie Folayan, chair of AFBE-UK Scotland: 'At least two-thirds of the planet were missing from the debate'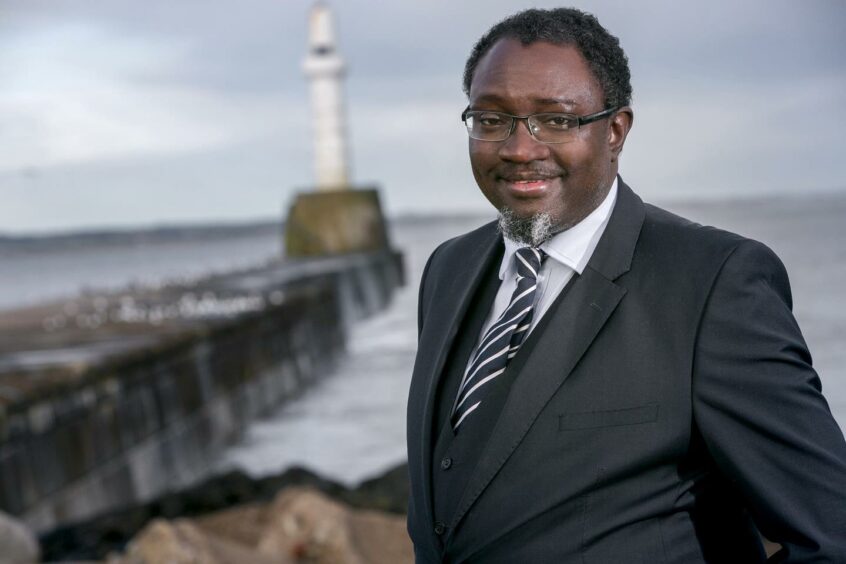 As we slowly emerge from lockdown and take stock of the past two years there are two things we have a better appreciation of today. The first is our connection to one another; the second is our increased reliance on technology.
Those themes were central as the attention of the world focused on Glasgow and the 26th conference of parties (COP26) summit.
The crowds gathered inside and outside the SEC and speakers from Barack Obama to Sir David Attenborough all passed on their words of wisdom.
However, there remained unanswered questions.
These questions were summed up by Prime Minister Mia Mottley of Barbados, when she asked, "will we find the correct mix of voices, ambition and action to address the climate emergency and save lives and the planet?"
Her speech pointed to the fact that the voices of at least two-thirds of the planet were missing from the debate as was the presence of two of the world biggest emitters.
My take from an Aberdeen perspective was conveyed in a BBC Scotland radio interview during COP26. I stressed the importance of viewing the energy transition not as a sudden switch but as a patchwork of solutions that begins with minimising the adverse environmental impact of our current activities and progresses to the devising of technologies that can enable greater reliance on renewable sources.
The industry has the capacity to deliver the energy transition if it can train its workforce in specific areas such as the digitisation. I also said that governments will have to invest the funds if technologies for carbon capture and storage and for renewable energy sources are to be commercially viable.
While few objective observers would describe the COP26 as a roaring success, most believe that the measures agreed would reduce greenhouse gas emissions. However, as well as the target-setting there is a need for many more voices to be brought into the discussion and more technology for a diverse and innovative workforce to develop.
---
Adam Price, Aberdeen Climate Action: 'It makes me proud to live in Scotland'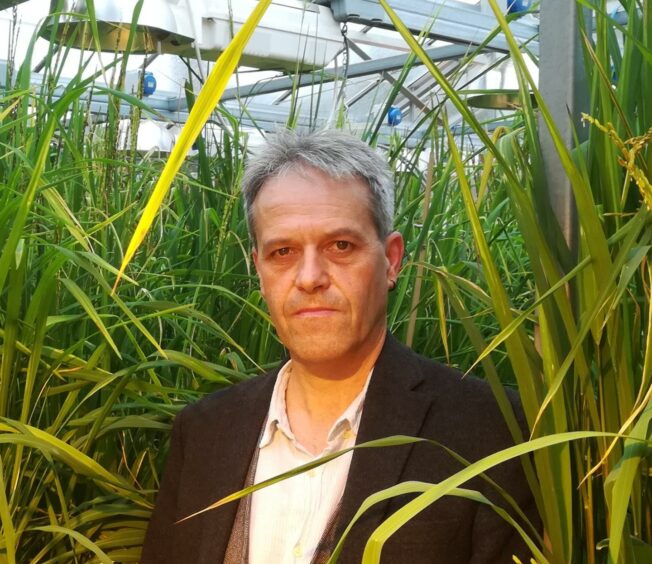 COP26 is over; what was good and what was bad? What was definitely good was the massive media coverage of climate change, raising awareness amongst many who had not thought about it seriously, including in my family.
Being in Glasgow with a stand showcasing the work of North East Scotland Climate Action Network to represent the 2030 vision of people in Aberdeen and Aberdeenshire, it was very heartening to talk to hundreds of participants and visitors from across the UK and the world who clearly share a positive vision of the transition to low carbon economies. What was also good about COP26 was governments and powerful organisations came together, talked mostly sincerely about the challenges and collectively offered new, bolder targets that seem to promise a real difference in the likely temperature the planet will reach.
What is worrying is those targets are still nothing like enough to keep warming down to 1.C, so there is much work to do in the next COP. And there was not enough realistic, detailed actions with short timeframes to address the need for very urgent action.
What was also virtually missing was discussions on what is called "loss and damage". Here, poor countries already profoundly harmed by sea level rise and extreme weather argue for damages from those countries or organisations that caused climate change, a concept that USA and EU are resistant to. COP26 managed at least to get this on the table and the next COP will be the first to put it on the main agenda, increasing the political pressure.
The Scottish Government is the only government in the world to commit funds to loss and damage with a £1 million fund, announced at COP26. It may be a drop in the ocean compared to the harm done to poor countries by the economic development of the richer countries, but it's a start and it makes me proud to live in Scotland.
---
Claire Wallis, partner & renewable energy specialist lawyer, CMS: 'Notable disappointment on the final wording'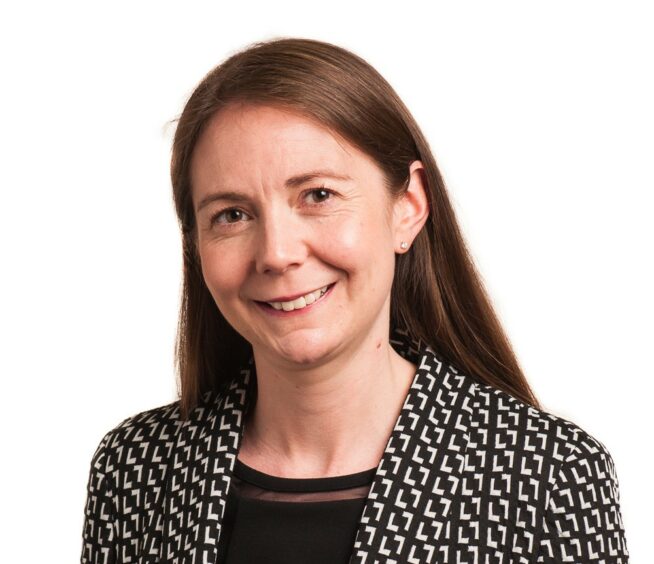 The announcement that the US and China will work together to limit global temperature rises was possibly the highlight of the event, although there was also notable disappointment with the wording of the final global climate deal. It contained the first-ever commitment to reducing coal, the fossil fuel most responsible for greenhouse gases, but this will not be enough to limit temperature rise to 1.5C.
It will now require innovation and investment to deliver and ultimately surpass the commitments that were made in Glasgow. While there's no single measure that will do this, the further development of clean hydrogen fuel offers a viable alternative which can be used to decarbonise many highly polluting sectors for decades to come.
With investment in clean hydrogen gaining momentum, it offers real potential for the Scottish economy as we seek to transition away from fossil fuels. Scotland has substantial offshore wind resources which can provide energy required to produce green hydrogen. Our established oil and gas industry, existing infrastructure and commitment to net-zero make Scotland ideally placed to become a global leader in production and export of clean hydrogen.
---
Dan Carter, global director of decarbonisation and new energies at Wood: 'There's positivity tinged with a little bit of disappointment'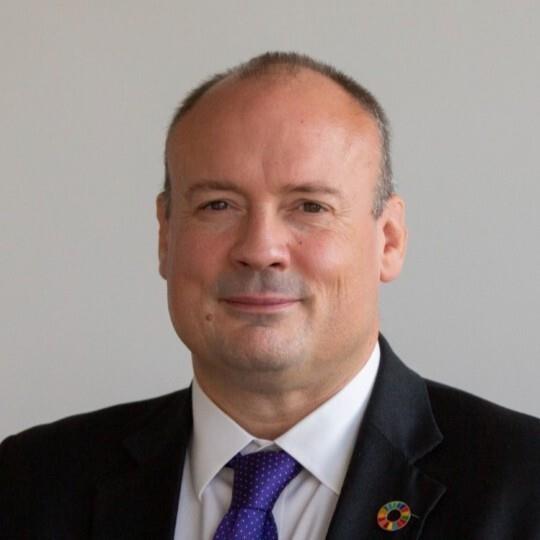 COP26 reinforced the road towards meeting decarbonisation targets and requirements. Most countries have pledged to cut carbon emissions to below a level that will meet the 2°c temperature rise scenario.
Some of the action doesn't necessarily support the goal to meet the 1.5C rise that has been hovering around since COP25 as the overarching ambition.
There's positivity tinged with a little bit of disappointment. Most major geographies have come back with revised climate targets by the end of 2022, but we still don't have to mechanisms by which to monitor and enforce those globally to ensure that progress is being achieved.
I think that's something perhaps that the following COPs in Egypt and Abu Dhabi really need to focus on – how are we making sure that we're living up to the commitment that we're making?
Carbon pricing is really the only fiscal lever that can be applied to make sure that countries don't end up offshoring CO2 and that everybody is proceeding towards a common goal.
We have technology solutions that can help meet net zero goals, whether that's hydrogen or carbon capture and storage, but we need a bit of a kick so that those technologies begin to be deployed at pace.
From there, we can begin to work out how to bring the capital and operating costs down so that we can distribute and development them more widely.
The carbon price would provide that kick start.
Recommended for you

ScotWind: From mega bucks to mega watts