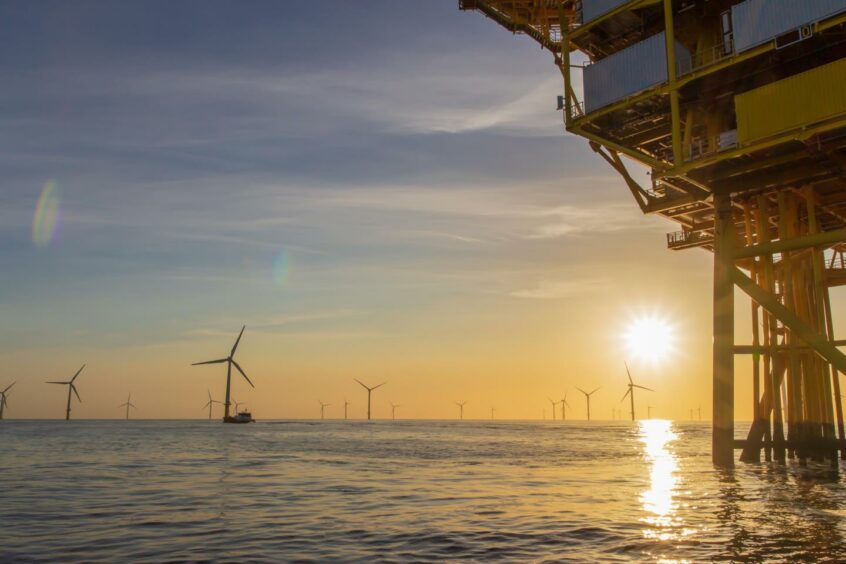 The domestic supply chain in Scotland will be the top beneficiary of the ScotWind offshore leasing round, a panel of industry experts has said.
Benj Sykes, vice president of UK offshore at Orsted, a big bidder in the offshore wind auction, said "there's no doubt that the real winner in Scotwind is going to be Scotland".
"The Scottish community, which stands to gain so much clean energy, jobs, the just transition," he added.
Mr Sykes said Orsted has identified £12billion of potential investment to be made through its five bids in the lease round, as the industry awaits awards announcements in January.
He said Scotland has an opportunity to "grab that first mover advantage" through ScotWind, particularly as it relates to nascent floating wind technology, not just in building substructures but using its oil and gas expertise in "balance of plant" components such as cables, substations and anchoring and mooring systems.
That sentiment was echoed by Maggie McGinlay, chief executive of the Energy Transition Zone, based at Aberdeen's new South Harbour extension, who said her organisation is in advanced talks with companies on manufacturing opportunities, adding that the region has a "competitive advantage" from its concentration of energy supply chain companies.
Many of the publicly announced bids for ScotWind have focussed on local content in order to boost chances of awards. It also comes with chequered history for offshore wind in Scotland where lucrative manufacturing work has, in the main, been awarded overseas.
The panel, chaired by EV journalist Hamish Penman, also included Asmund Alang, group vice president for subsea and offshore power at ABB, Pete Tipler, managing director of the X-Academy, led by consultancy Xodus, and Stephen Kerr, project director of the West of Orkney Windfarm.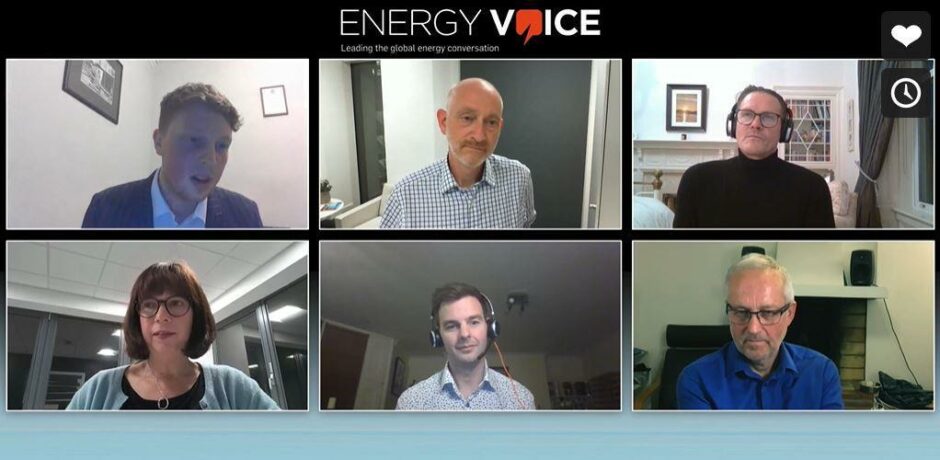 Mr Kerr, who represents a consortium of TotalEnergies, Macquarie's Green Investment Group and Scottish developer RIDG, pointed to his group's bid which includes potential development for a hydrogen facility on the island of Flotta.
He said: "I think the ScotWind leasing round could, in effect, unlock multi-billion pound projects like that and place Scotland front and centre of an evolving global hydrogen revolution."
Mr Kerr added that realising the "huge economic opportunities" will require wider partnerships between communities, developers, government and other parties.
Pete Tipler of the X-Academy, which is focussed on energy transition training opportunities, said ScotWind is the start of a journey which will bring strong signals to invest in the supply chain.
He said: "The real potential for Scotland is to be that global powerhouse in the energy sector. But to do that, we need to start looking at ScotWind through a slightly different lens.
"That's to look at it as an enabling leasing round that's going to stimulate growth in the supply chain, professional skills and technology, stimulate further financing and investment into the future of the energy sector in Scotland, but also equip Scotland to be able to export its skills internationally."
Recommended for you

Report warns up to 17,000 north-east jobs at risk without energy transition cash