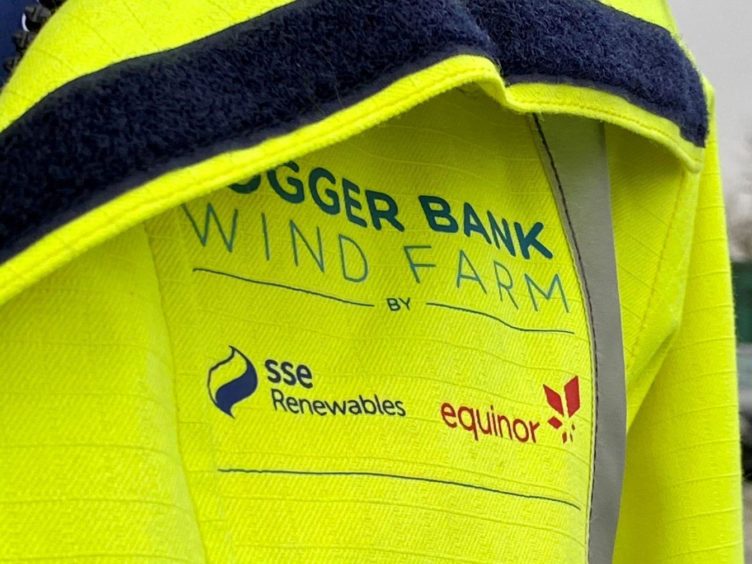 Joint venture partners Equinor and SSE Renewables have reached financial close on the third phase of the UK's largest offshore wind farm.
The first two phases of the £9 billion Dogger Bank Wind Farm – A and B – are already under construction.
Once all three phases are complete in March 2026, the 3.6GW, 190-turbine wind farm will be the largest in the world and produce enough electricity to meet around 5% of the UK's demand.
The partners said investment in Dogger Bank C, with capacity of 1.2 GW, totals around £3 billion, including the cost of offshore transmission.
Debt financing for Dogger Bank C is being provided by 28 banks and three export credit agencies, namely Bpifrance, EKN, The Swedish Export Credit Agency and Export Finance Norway (Eksfin), legal firm Linklaters said.
SSE is leading on construction across all three phases and Equinor will operate the wind farm thereafter.
In early November, SSE and Equinor announced the sell down of a combined 20% share in phase C to Eni for a total £140m. Eni will now enter the asset effective from financial close of project financing.
20% stakes in A and B were also offloaded to Eni last year, in a similar deal worth over £400m.
The financial close follows last week's signing of several power purchase agreements (PPAs) for offtake from phase C. Separate PPAs for a total of 1.2GW were concluded with sponsor offtakers Danske Commodities (40% share) on behalf of Equinor and SSE Energy Supply Limited (20% share) on behalf of SSE Renewables.
Deals have also signed with external offtakers Centrica Energy Marketing and Trading (20% share) and Shell Energy Europe Limited (20% share).
Commenting on the announcement, SSE chief executive Alistair Philips-Davies said: "It is a fantastic achievement to be reaching financial close on the third phase of the world's largest offshore wind project, just weeks after COP26 concluded in Glasgow and today marks an important early milestone in the delivery of our own Net Zero Acceleration Programme.
"Construction is well underway on the first two phases of Dogger Bank with work on the third phase already progressing and we look forward to this ramping up in the new year."
He added that in addition to power generation, the site would enable investment in the planned GE blade manufacturing plant in Teesside along with a number of direct and indirect jobs.
SSE's recent Net Zero Acceleration Programme targets an increase of 4GW of renewables installed capacity over the five years to 2026, doubling its installed renewables capacity to 8GW.
By 2031, it intends to have a net renewables capacity in excess of 13GW.
It added that it was leading the construction of more offshore wind than any other company in the world, including overseeing the 1-GW Seagreen offshore wind farm, and development of its fully owned Berwick Bank offshore wind project which, at up 4.1GW, could overtake Dogger Bank as the world's largest when completed later this decade.
Recommended for you

Planning milestone as Berwick Bank gets onshore connection approval