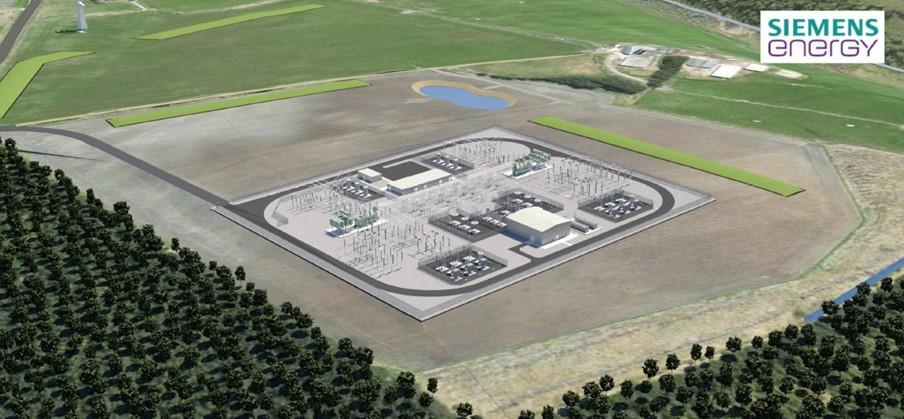 Siemens Energy will supply an onshore substation near Keith, linking the planned Moray West offshore wind farm with the wider grid network.
Moray West is a fully consented offshore wind project being developed by Ocean Winds, a partnership between EDPR and ENGIE, at a site 14 miles offshore in the Moray Firth.
A grid connection for 860 megawatts (MW) is in place, with approval for up to 85 turbines at a site, though the exact number and model of turbines remains to be determined.
The development previously missed out on a Contract for Difference (CfD) in 2019 after it failed to meet the needed strike price to sell energy to the National Grid, but now hopes to secure an award in 2022.
Subject to a CfD award and the project's financial close, Siemens will supply high voltage alternating current (HVAC) equipment for the onshore substation at Whitehillock, near Keith in Moray. The facility will step up the electricity voltage from 220 to 400 kilovolts (kV), enabling long distance transmission.
The location has been selected to minimise environmental impact and allow connection to existing transmission system infrastructure at the neighbouring Blackhillock substation, the developers said.
Project design and execution will be provided from the Siemens Energy offices in Manchester, the company's global competence centre for all HVAC offshore wind farm grid connections.
Early December also brought confirmation that Siemens Energy would also be responsible for providing the offshore infrastructure at Moray West, alongside Smulders subsidiary lemants.
The development of Moray West follows on from the adjacent Moray East offshore wind farm, which won a CfD in 2017 and is currently in the final commissioning phase of 100 9.5-MW wind turbines.
Siemens also supplies equipment and infrastructure for the Moray East substation near New Deer in Aberdeenshire, as well as infrastructure at Blackhillock itself.
Notably Moray West project director Adam Morrison said Siemens Energy was "committed" to using local contractors, and that it would "work with the Moray West project team to maximise the potential for the regional supply chain to secure sub-contracts on this part of the overall project, including through Meet the Buyer events."
Siemens Energy UK&I project director Phil Manley said: "Our experience in Scotland working with local suppliers to deliver renewable and transmission projects is extensive, and we're pleased to be able to bring this local expertise and our world-class technology, to the Moray West project."