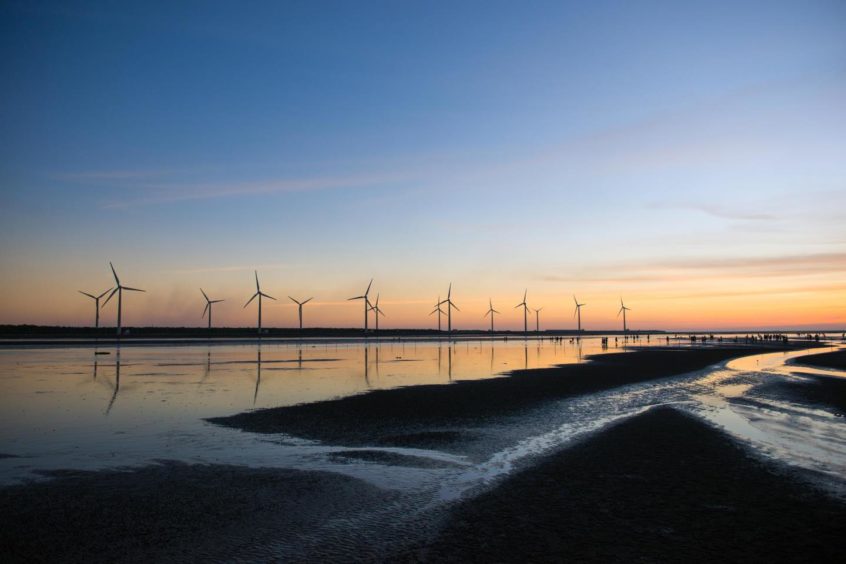 "Energy transition is at the forefront of our strategy", explains Dan Carter, global director of decarbonisation and new energies at Wood.
In the last year in particular, there has been a "massive ramp up" in the number of low carbon opportunities open to the Aberdeen-headquartered consulting and engineering giant.
That ranges from carbon capture and storage (CCS) to green hydrogen, with the "global" drive to reduce carbon emissions now at as "unstoppable" stage.
"It is a challenge that we must address with more pace in the coming decades if we're to mitigate the impacts of climate change," said Mr Carter.
Diversification
For its part, Wood (LSE: WG) has already made significant strides to diversify its operations, and less than 40% of the company's revenue now comes through oil and gas.
Mr Carter said: "The offshore oil and gas industry is obviously one where we've got a lot of expertise and experience.
"We work on projects that fit the decarbonisation balance today; that includes increasing energy and operations efficiency, automation, de-manning and initiatives that help to reduce emissions from assets.
"Moving forward, those challenges and solutions fit our skill sets as a business, but we can also apply them onshore."
A raft of low carbon initatives
In October it was confirmed that Wood, founded by the family Sir Ian Wood, had secured a contract for work on the HyNet CCS project.
The company will carry out front-end engineering design (FEED) work for the Eni-led scheme, which was one of the two winners in the UK Government's recent funding round.
It is also the integration project management contractor (IPMC) for the Humber Zero decarbonisation project.
In the offshore wind space, Wood is assisting Grupo Cobra and Edinburgh-based Flotation Energy's ScotWind bid.
The duo, which are behind the Kincardine Floating Windfarm, are proposing to build up 7 gigawatts (GW) across several sites in Scottish waters.
Wood has established a strong foothold in the hydrogen sector too, securing more than 30 separate contract awards in the first half of the year alone.
Mr Carter said: "We've seen much more activity in green hydrogen. It is a sector that has picked up with a lot more pace that we thought it would have done a year or so ago.
"Wood is working on green hydrogen projects in the UK, Europe and Australia and we're looking to expand that further as well.
"Some of those projects look at green hydrogen to chemicals, things like ammonia for transportation of hydrogen as a global commodity."
Pre-FEED projects maturing
Looking ahead to 2022, Wood is beginning to see a lot of the work it has been doing at the pre-FEED phase start to translate into more "detailed developments".
Both in terms of hydrogen and CCS, the company is starting to see its "overall portfolio grow", Mr Carter said.
"If you take the two together, our pipeline is in excess of a billion dollars for those potential project opportunities, moving forward into 2022. We only expect that to go in one direction and that is for it to grow."
Recommended for you

Essar plans £360m carbon capture plant in HyNet cluster