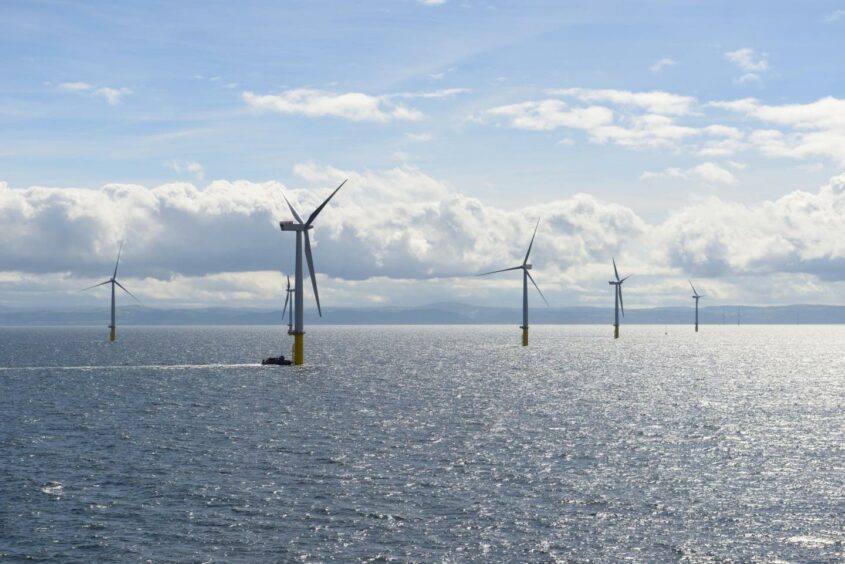 Three new multi-million pound contracts will see James Fisher Renewables provide operations and maintenance (O&M) support for transmission assets at the Thanet, Gwynt-y-Môr and Humber offshore wind farms.
JF Renewables, part of the James Fisher and Sons group, said the contracts would last 13-15-years and help support informed decision-making for the transmission owners.
The contracts will be performed by JF Renewables' specialist high-voltage business EDS HV Group (EDS), for asset manager Balfour Beatty Equitix Consortium (BBEC).
Ofgem awarded the consortium preferred bidder status for the transmission projects under its offshore transmission owner (OFTO) tenders. BBEC secured the £163 million Thanet and £346 million Gwynt y Mor OFTO rights in 2013, and paid £173 million for rights to own and operate transmission from the Humber Gateway in 2016.
The new agreements will see EDS provide enhanced O&M services for the offshore assets, ensuring safety of the system in line with high voltage safety rules and the maintenance of transmission assets, alongside the integration of provisions for heating and ventilation systems, fire suppression, lifesaving equipment and corrosion inspections.
JF Renewables noted that underlying problems with transmission assets can often result in unplanned outages, reducing capacity and necessitating an emergency response. Employing partners such as EDS allows owners to focus on annual operating charges and critical assets that require attention.
The contract awards follow a similar 15-year contract secured in 2019 to provide O&M services for offshore transmission at the 504-MW Greater Gabbard offshore wind farm.
JF Renewables managing director, Wayne Mulhall, said the combination of both EDS and JF Renewables enables the group to offer "a much broader suite of services" using its multi-skilled team.
"Paired with the introduction of remote technology, such as condition monitoring tools that offset in-person requirements, we can operate leaner without compromising on safety or cost. This win represents the next step in our journey to being a complete end-to-end O&M service provider," he added.
The group has been expanding its operations in offshore renewables of late, launching JF Renewables as an integrated offshore wind division in March 2021, and rebranding its French subsidiary Mojo Maritime as James Fisher Renouvelables to target local opportunities in the growing offshore wind and marine energy sector.
Recommended for you

James Fisher laments 'disappointing and difficult year'