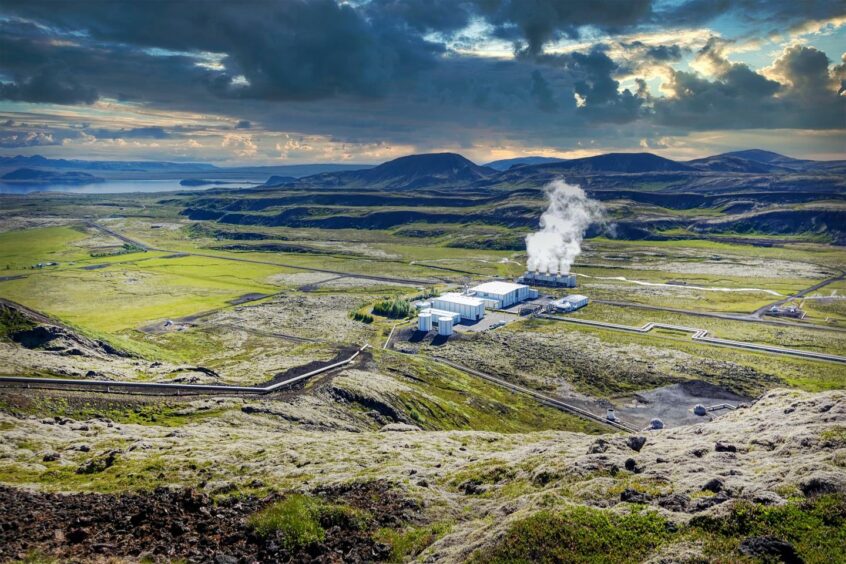 SPE Aberdeen's inaugural geothermal event aims to highlight the potential in burgeoning sector, with a particular focus on how oil and gas skills can help drive transition in the field.
While renewable generation such as wind and solar have now become ubiquitous, some promising technologies have lagged behind. Despite global potential of up to 80 gigawatts (GW), only around 20% of geothermal power resources have been harnessed for electricity production, while far more still could be used to provide heat.
The same is true for the UK, where geothermal is "not even in its infancy" compared with other markets such as Europe and the US, according to ZeGen Energy founder and director, Kirsten Pasturel. Yet with the potential to provide up to 20% of the country's electricity and all of the nation's heating demand, it's an area that should not be ignored.
Grasping the nettle, the Society of Petroleum Engineers (SPE) Aberdeen is hosting its first ever geothermal seminar, with the aim of highlighting opportunities in the emerging sector.
Titled "An Opportunity to Explore the Role of Geothermal in the Energy Transition…And Beyond!" the virtual event later this month will welcome delegates from across the globe and across scientific fields to discuss hot rocks, new technologies and the sector's potential.
"I think it's a really relevant time to be promoting geothermal because it's not just about developing businesses that can support [the industry], but developing the sector itself here in the UK," said Ms Pasturel, a co-chairwoman of the event.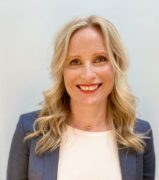 Nevertheless, its outlook remains international, with OGL Geothermal CEO and seminar co-chairwoman Rani Koya noting it was "fascinating to see how much pickup there has been."
The seminar will feature presenters from the US – including keynote speaker Jamie Beard, who founded and leads the Geothermal Entrepreneurship Organization (GEO) at the University of Texas at Austin – and as far as Singapore. Ms Koya also drew attention to some "quite disruptive technology" that will be presented which, if scalable, could see geothermal energy replace output on par with conventional power plants.
"Although it's an Aberdeen-run event, it's very much got a global reach," she added.
Synergies and skills
The seminar will be based around a combination of panel sessions, technology presentations and case histories. It's also open to energy professionals, students or anyone interested in learning more about the sector – with the organisers particularly keen to welcome SPE's oil and gas-focused membership.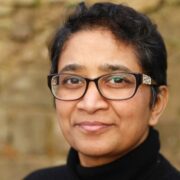 Ms Pasturel pointed to the "obvious synergies" between the two sectors and understanding these transferrable skills will form a key plank of discussion. Added Ms Koya: "People with oil and gas skills – whether it's geoscience or engineering or construction – those skills are so transferable to geothermal."
Having both made the transition from oil and gas backgrounds, it's a journey with which they have first-hand experience.
"I think people are very worried that it's going to take a lot of time and can be really difficult, but I think they forget how much they already know. [That's] one of the things that we're hoping to talk about in the seminar," she said.
Added Ms Pasturel: "I genuinely believe that the mindset is probably the biggest challenge that an oil and gas professional ventures into the geothermal market with, because it's not as energy dense. Hot water is not as sexy as oil and gas – but we are trying to change that!"
Indeed, it's a market that she says many oilfield service companies are already looking to, and oil and gas operators may follow, if they can forge viable business models.
Policy development
Sessions aim to encompass the breadth of geothermal usage, spanning both power and heat, the latter in particular being somewhat overlooked in terms of both project and policy support in the UK.
"I think it's fair to say that the policy has not yet caught up with the potential," continued Ms Pasturel, noting the present lack of frameworks around, for example, hw onshore geothermal might be licensed.
She pointed to the political and industry will that has seen the dramatic expansion of offshore wind over the past decade: "That doesn't happen by accident, that's the result of aggressive and focused funding, and supportive legislative and frameworks."
Their hope is that events like these will be the first of many – and will help shape that conversation to deliver a thriving sector in the UK.
"All this is emerging, it's really a blank page at the minute," she said. "So it's a fascinating space to be in and see where we are and where we might be going."
---
"An Opportunity to Explore the Role of Geothermal in the Energy Transition…And Beyond!" will be held on Tuesday 25 January 2022, from 11:00 am – 4:00 pm.
Visit the SPE Aberdeen website to learn more.
Recommended for you

Is it time to change the identity of the energy industry?