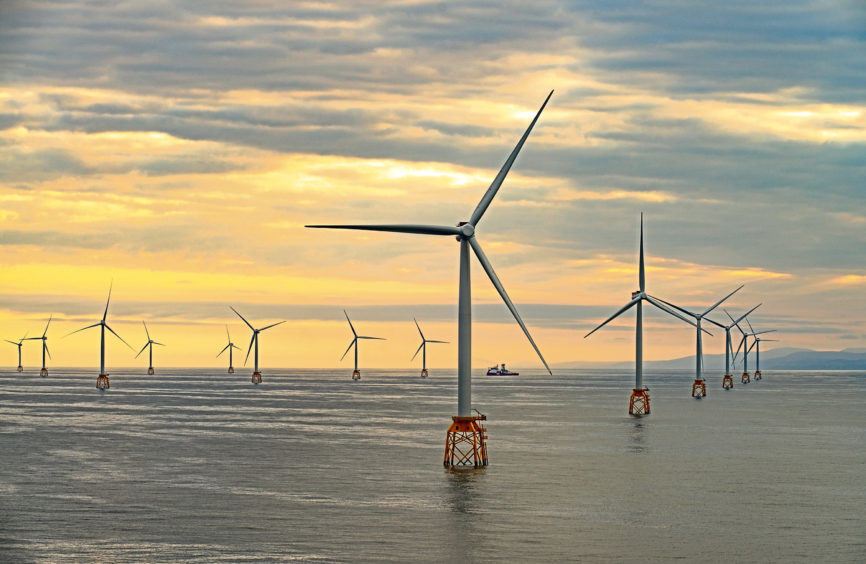 SSE Renewables has confirmed its intent to bid in the Dutch government's upcoming 1.4 gigawatt (GW) offshore wind tender, set to open in the first half of 2022.
SSE announced Thursday that it plans to enter bids in the forthcoming tender for the 1.4GW Hollandse Kust (west) wind farm zone.
Located approximately 33 miles off the west coast of the Netherlands in the North Sea, the zone covers some 72 square miles, and can accommodate a minimum of 1.4GW of fixed-bottom turbines across two 700 megawatt (MW) sites.
Transmission system operator TenneT will construct two offshore platforms with two grid connections within the zone.
Additional contracts for the nearby Hollandse Kust Zud project were issued earlier this week.
The detail of the application process is due to be published shortly and the window for tender submissions is scheduled between 14 April and 12 May 2022, with winners announced in the summer.
The two tenders have a clear focus on innovation, with half of the points-based system for successful bidders being allocated to this category, SSE said. If successful in the tenders, the projects are expected to be commissioned in 2025-26.
The Hollandse projects would also form part of SSE's recently published "Net Zero Acceleration Programme", which would see the company deploy £12.5bn of strategic capital investments by 2026.
Its plans for renewables include an increase of 4GW of renewables installed capacity over the next five years to 2026 – doubling the company's installed renewables capacity to 8GW.
In the UK, it is also bidding in the ScotWind leasing round, in partnership with Japanese conglomerate Marubeni Corporation and Danish fund management firm Copenhagen Infrastructure Partners (CIP).
SSE Renewables said it was also "actively exploring" other offshore options in Poland, Portugal, Spain and the US.
Dennis Breugelmans, Project Director, International Markets at SSE Renewables said: "The Netherlands is one of the leading offshore wind markets in Europe. We welcome the Dutch Government's ambitious new energy and climate programme and we want to bring our wealth of experience and track record in delivering cutting edge offshore wind projects."
Recommended for you

'World first' offshore hydrogen platfrom inaugurated