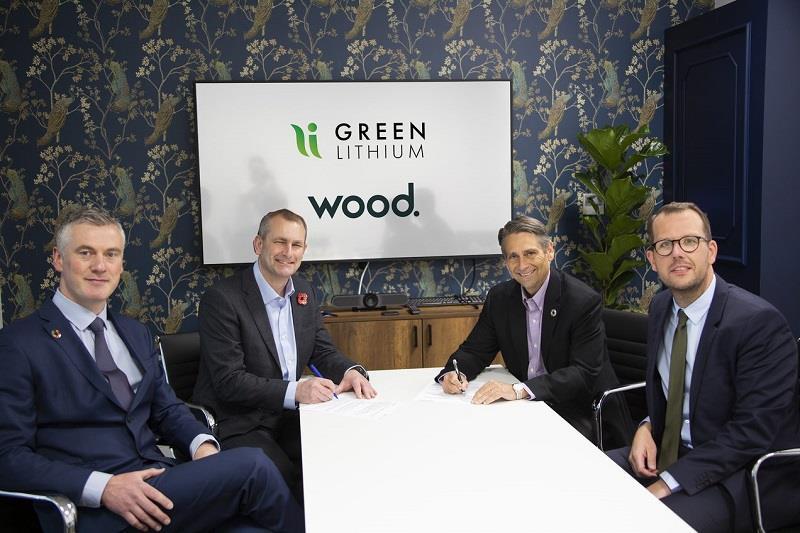 Mineral processing company Green Lithium has appointed Wood as its owner's engineer, as it progresses plans to build and operate the UK's first large-scale commercial lithium refinery.
The Aberdeen-headquartered engineering services group secured the contract following a competitive procurement process.
As owner's engineer, it will ensure that engineering solutions provided to Green Lithium meet the needs of a merchant refinery and will aid the company in achieving its carbon net zero ambitions.
Green Lithium plans to build a large-scale, commercial lithium refinery in the UK, with production capacity of up to 50,000 tonnes per year of lithium hydroxide – reportedly enough to manufacture more than 1 million electric vehicles (EVs).
The proposed location of the plant has not yet been announced.
At present, there is no commercial lithium refining capability in Europe, which Green Lithium says leaves the energy storage and EV sectors wholly reliant on East Asian suppliers for battery-grade lithium chemicals.
The company aims to "fill the missing link" in this supply chain, by supplying lithium hydroxide produced from international sources of raw lithium mineral ore.
"It is forecast that the growing demand for battery-grade lithium chemicals will not be met by refining capacity that is currently available or planned, therefore increasing and diversifying supply will be vital for the commercial viability of the European battery supply chain and, therefore, the electric vehicle revolution and transition to net zero," the company added.
Wood, meanwhile, will harness prior experience of delivering lithium refineries in other territories, including in Australia.
In June last year Green Lithium secured £1.6 million in backing to progress its plans, as well as a £600,000 grant from the UK government's Automotive Transformation Fund in April. It is currently planning to raise further investment via a series A funding round.
CEO Sean Sargent said: "The appointment of an owner's engineer is a crucial development for any major construction project, and we're delighted that a firm with the experience, expertise and market standing of Wood will be fulfilling this important role for Green Lithium.
"This marks the latest milestone in the delivery of the UK's first large-scale commercial lithium refinery, which will be a critical enabler for Europe's electric vehicle and sustainable energy storage sectors as the continent transitions to net zero."
Recommended for you

SGN shares plans to make Aberdeen world's first 100% hydrogen powered city