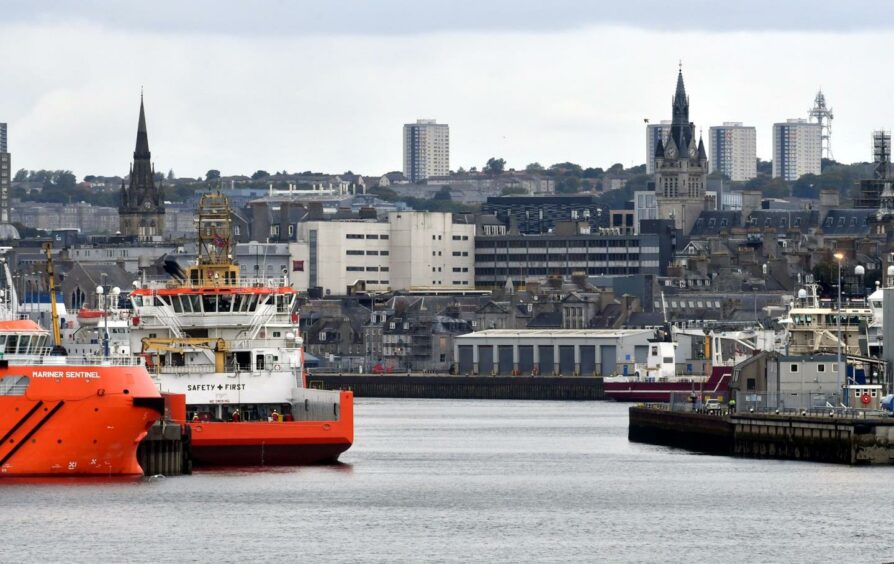 ETZ Ltd, the not-for-profit brainchild of Sir Ian Wood, has launched a £100,000 grant to help firms in north-east Scotland prepare for the energy transition.
The SME Future Energy Skills Grant will cover complete cost of training for small and medium sized firms, bolstering the wider region's supply chain for the transition to clean energy.
Grants of up to £10,000 for small and medium-sized enterprises will be available to companies in Aberdeen/ Aberdeenshire to upskill existing employees or train new ones in future energy skills.
The ETZ is a partner for delivering the Scottish Government's £14.3m North East Economic Recovery and Skills Fund (NEERSF) and will deliver the grant via its £3 million allocation.
Up to £10,000 will be available to SMEs to cover the full cost of accredited training.
ETZ Ltd programme manager, Dorothy Burke, said: "A key focus of ETZ Ltd is to ensure we help equip the North East supply chain with the skills necessary to capitalise on the vast opportunities that energy transition provides.
"The SME Future Energy Skills Grant will help us accelerate these efforts. It is easy apply for, offers up to 100% support and minimises cashflow issues which is important for businesses and employees seeking to fast track their energy transition future."
Places must be booked by March 31 and completed within six months and applicants must have an AB postcode.
Companies can apply be contacting estera.hendry@etzltd.com
Launching the NEERSF in August, the Scottish Government said it would provide opportunities for more than 3,000 individuals in Aberdeen and Aberdeenshire through training and enterprise projects across a number of sectors, including entrepreneurship, tourism and energy transition.
Recommended for you

Scotland's first net zero scholarship launched in Aberdeen with £100k from ETZ