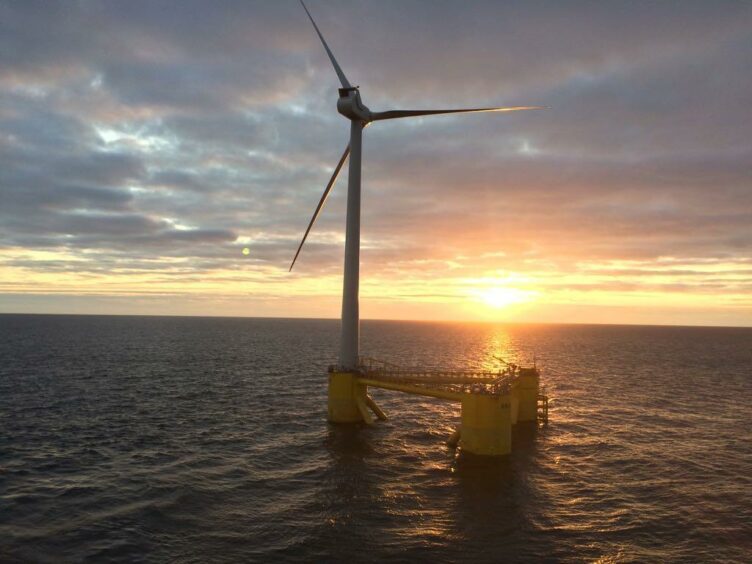 Aberdeen firms are among a set of innovators who have secured up to £10 million each as part of new UK Government funding to accelerate the development of floating offshore wind technologies.
Funds from the government's £31m Floating Offshore Wind Demonstration Programme will be shared amongst several north east companies – alongside others from across Scotland and the UK – and matched by more than £30m in industry commitments.
£2m will also be provided over two years to the Offshore Renewable Energy (ORE) Catapult's Floating Offshore Wind Centre of Excellence.
Awarded as part of the £1bn Net Zero Innovation Portfolio, the funds are aimed at accelerating the deployment of new renewable energy capacity and the drive to install turbines in deeper waters, where winds are strongest.
Supported projects include research into innovative mooring, cabling and foundation solutions for floating wind turbines, which will help developers garner further investment and offer export opportunities for new technologies.
Aberdeenshire is already home to the world's first commercial floating wind farm, the 30-MW Hywind project developed by Equinor 15 miles off the coast of Peterhead, as well as the world's largest project, the Kincardine offshore wind scheme, completed last year.
Meanwhile, the UK has a target to deliver 1GW of floating wind capacity by 2030 – a figure that should be considerably boosted by the 15GW of floating capacity awarded seabed leasing rights under the recent ScotWind leasing round.
By stimulating development now, the government said, the costs of building and locating floating turbines in deep-water areas will come down faster, while also enhancing the UK supply chain.
UK Government Minister for Scotland Malcolm Offord said: "Scotland is uniquely placed to lead the way in wind power. That's why this investment from the UK Government, matched by industry, is so important."
The funds would enable the creation and support of "thousands of high-quality jobs" he added.
Recipients of funding include Aberdeen-based AWC Technology, which has secured more than £760,000 to develop a floating offshore wind turbine column designed to reduce construction, installation and maintenance costs, as well as Xodus Group and Reflex Marine.
The full list of successful projects includes:
Copenhagen Offshore Partners (Edinburgh), SSE Renewables (Belfast), Maersk Supply Service Subsea (London) and Bridon Bekaert Ropes Group (Doncaster): £9,656,980 to develop and demonstrate new mooring system technologies, cable protection, floating turbine base design and an advanced digital monitoring system.
Reflex Marine (Aberdeen) the University of Exeter, Bridon Bekaert Ropes Group (Doncaster) and Wood Thilsted Partners (Godalming): £882,283 for development of a novel anchoring system that will secure floating turbine cables to the seabed at a fraction of the weight of some existing anchors.
SenseWind (Cambridge), Geodis FF (Feltham), Xodus Group (Aberdeen) and the Offshore Renewable Energy Catapult (Blyth): £10,000,000 for a project combining a compact floating foundation with a novel anchoring system attaching it to the seabed and advanced monitoring technology that allows for maintenance to be planned and performed offshore, saving on costs of towing back to shore. A 2MW or larger turbine will be demonstrated in UK waters.
London Marine Consultants and the University of Plymouth: £264,924 to bring to market a mooring system which will simplify the initial installation of floating turbines and enable simple disconnection when maintenance is required.
Marine Power Systems (Swansea): £3,466,083 to develop a floating foundation with a small footprint and integrated wave energy generator to improve power quality.
Cerulean Winds (Guildford): £825,692 for developing an integrated system between the mooring, floating foundation and wind turbine for deployment at an offshore oil and gas facility in the North Sea or West of Shetland.
Aker Solutions (London): £690,454 for applying cable manufacturing techniques that simplify and cut the cost of offshore installation and developing a subsea substation design connecting floating wind farms to the energy grid.
Trivane (Newquay), London Marine Consultants, Keynvormorlift (Newquay) and Ledwood (Pembroke Dock): £3,268,058 for developing a trimaran mounting system for wind turbines.
JDR Cables (Hartlepool) and the Offshore Renewable Energy Catapult (Blyth): £1,606,711 for developing and testing electric cabling systems.
Buoyant Production Technologies (Farnham) and the University of Southampton: £238,724 to demonstrate that a patented design can be used for supporting substation equipment connecting floating wind farms to the energy grid.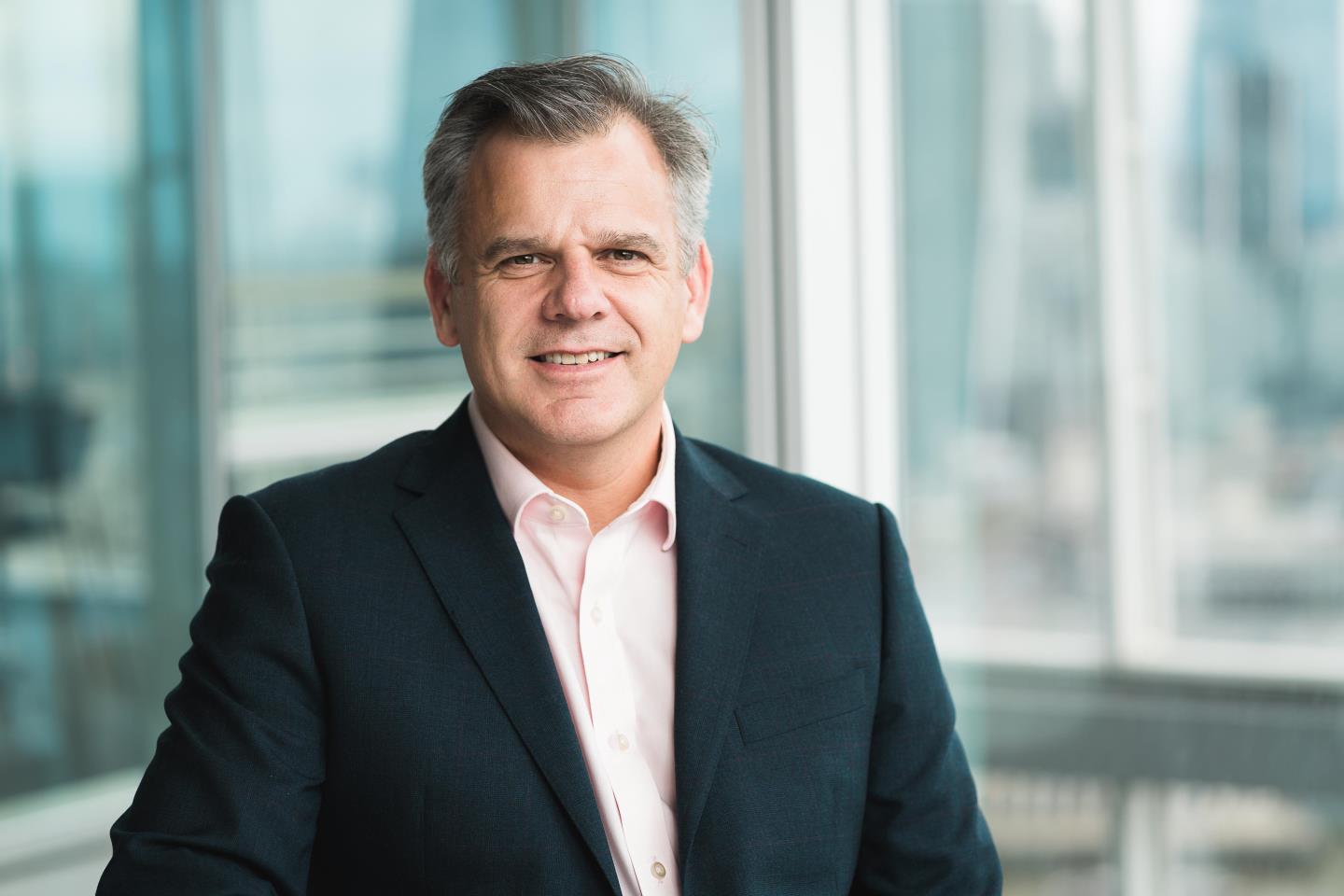 Responding to news of the award, Cerulean Winds founding director Dan Jackson said it was "a welcome endorsement" of the company's plan to accelerate the electrification of oil and gas platforms through an integrated 200-turbine floating wind and hydrogen development.
"In collaboration with our partners, we are innovating mooring solutions that enable floating structures to be built at an unprecedented scale in deep Scottish waters.
"We now eagerly await the launch of the Scottish Government's Innovation and Targeted Oil and Gas (INTOG) leasing round as decarbonisation of assets through floating wind will help to safeguard thousands of existing offshore jobs and accelerate the creation of new renewable energy roles," he added.
'Huge boost'
Aberdeen Renewable Energy Group (AREG) CEO, David Rodger, described it as "a huge boost" to the UK renewable industry's supply chain.
"The worldwide market for this technology is set to boom in the next decade as we look to achieve net-zero and Scottish companies, naturally benefitting from our world-renowned coastline and deep waters, can play a key role in this transition," he said.
AREG said the funding, along with the recent ScotWind awards, underlined the breadth and scale of opportunities for partnership and academic collaboration available in the north east and beyond.
"We are hugely encouraged to see AREG members benefiting from this funding and look forward to seeing how each of these projects evolve to deliver new technologies which will support world class developments in Scottish waters and globally," Mr Rodger continued.
Pentland Demo
Also successful was the Pentland Demo, located off the north coast of Scotland. As the first stage of the Pentland Floating Offshore Wind Farm project, it will showcase new floating wind technology with high localisation ahead of the larger Pentland Array. Copenhagen Offshore Partners (COP) is managing the project's development activities on behalf of CIP.
Commenting on the award, project director Richard Copeland said: "The Pentland Demo project is a great opportunity to demonstrate new technologies which will accelerate the cost reduction and industrialisation of floating offshore wind in the UK.
"With this funding we will deploy several innovative technologies developed here in the UK by local companies. This provides a fantastic opportunity for our supply chain partners to showcase their capabilities and scale-up towards our 100 MW Pentland Array project and for large commercial-scale deployment through ScotWind projects and other floating wind opportunities in the UK and globally."
The floating wind programme follows similar a similar announcement made by government in November, in which it committed £160m to develop new large-scale floating offshore wind ports and factories.
Recommended for you

Fife's new FastBlade test centre to help speed up tidal energy development