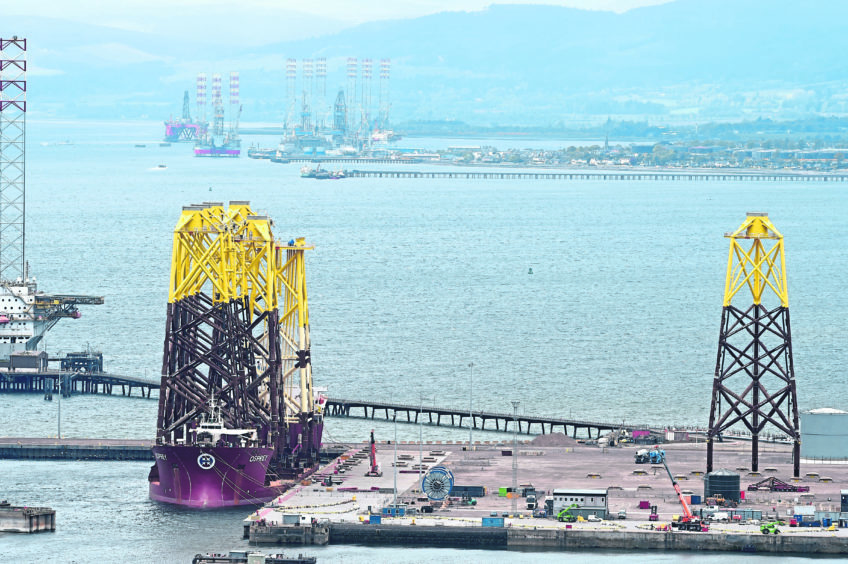 Manufacturers and developers including Ørsted and Lamprell have signed a series of MoUs and supplier agreements, as both seek to guarantee capacity ahead of a wave of new offshore wind projects.
Wind developer Ørsted today announced a new strategic partnership with German steel producer Salzgitter.
In a memorandum of understanding (MOU), the two said they would seek to establish "closed value chains" in their business relationships, to meet a wider push for more circularity.
The agreement covers the supply of offshore wind power and use of renewable hydrogen, as well as the production of low-carbon steel for use in components for Ørsted's offshore wind farms.
The two also mentioned plans to recycle scrap from decommissioned wind turbines into the steel production process.
In early January, the Danish developer also signed a deal with the Bilbao unit of Haizea Wind Group, for the manufacture and supply of XXL monopiles for an undisclosed offshore wind farm.
The fabricator said the deal – the largest it has signed to date – would see it extend its fabrication facilities by 56,000 square metres and create a further 350 direct jobs in the port of Bilbao, as well as indirect jobs in local suppliers and subcontractors.
It follows Haizea's recent agreement with Global Energy Group to build a £110 million state-of-the-art fabrication facility at the Port of Nigg, Scotland.
Nigg Offshore Wind (NOW) will be a 450m long, 38,000 square metre factory, capable of rolling steel plate to supply towers, and will be able to manufacture other products for the booming offshore fixed and floating wind industry in the UK and abroad.
Lamprell negotiations
Meanwhile, Lamprell said Monday that had entered into exclusive negotiations with an international offshore wind client for a "very large" unspecified contract.
The UAE-based oil rig and wind fabricator confirmed the contract to be worth in excess of $150 million (£111m), but did not specify the client, or the location of the project.
Lamprell said it would now work to confirm the terms of a reservation agreement that will secure capacity in its Hamriyah yard for the work as negotiations proceed. However, it noted that the present agreement was not a guarantee of contract.
CEO Christopher McDonald said the company had seen a ramp up in bidding activity since Q4 2021.
"We are currently in advanced stages of tendering with several potential clients across the globe, driven by the increased demand in both of our end markets of renewables and oil and gas," he continued.
"An emerging trend particularly in renewables sector is the introduction of reservation agreements to secure fabrication yard capacity for projects up to a year in advance We view these agreements as a very positive sign of forward planning and addressing limited capacity in the industry."