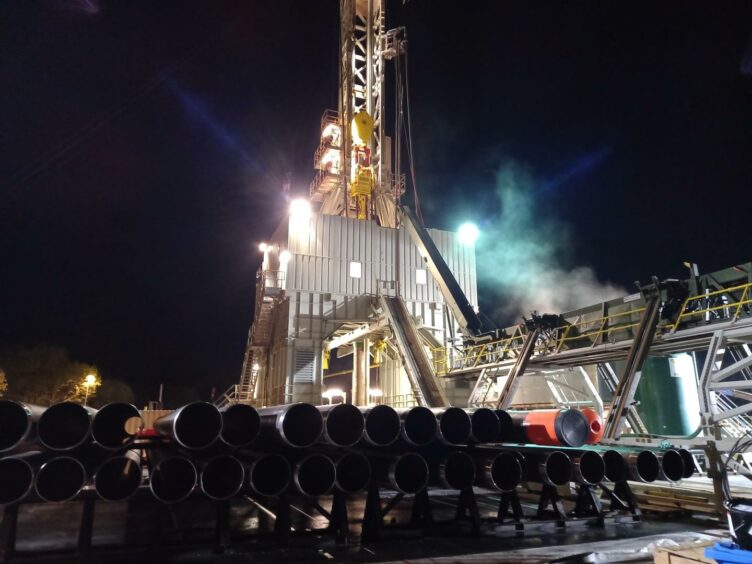 Upstream services company Hunting is providing engineering, manufacturing and logistics expertise to support the Eden Geothermal Project, in its first foray into the growing market.
Working with EGS Energy and Bestec UK, work is underway to build the first phase of a geothermal plant at the Eden Project in Cornwall, using underground granite to produce heat and power for the site's biomes, offices and nursery greenhouses.
Hunting, historically an oilfield services provider, has project managed and transported 20,000 feet of casing to the Eden Geothermal site.
Twenty of the company's personnel, including logistics staff, tubular engineers, manufacturing and operations were involved in the campaign and provided onsite tubular running support, with UK work co-ordinated via its European headquarters at Badentoy, south of Aberdeen.
The contract marks Hunting's first endeavour into the UK geothermal market, but the company says it now intends to expand further into the European geothermal market.
UK managing director for Hunting, Ian Park, said: "We are very excited that our first foray to support the UK's energy transition is with the pioneering Eden Geothermal project.
"There are great synergies for our tubular product line across many of the renewable energy industries including geothermal, making us the ideal choice for this ground-breaking project. We have been able to apply our expert methodology, technical support, logistics and project management skills to deliver our products safely, which has opened the door for us to support further geothermal projects in the future."
Max Skerratt, Project Manager for Eden said Hunting had supplied all of the project's casing needs for a 5,277m geothermal well.
"The casing was ordered in the middle of the first COVID lockdown however Hunting still managed to deliver all the casing with no delays to the programme," Mr Skerratt said.
The £16.8 million project has been funded by the European Union, Cornwall Council and an institutional investor. Success in the first phase will pave the way for a second well and electricity plant, so that by 2023 Eden would be capable of exporting enough renewable electricity and heat to neutralise its carbon footprint.
The Eden contract marks growing interest in the budding geothermal sector, particularly from oilfield services providers keen to expand into new markets.
Newly formed not-for-profit group comprised of academics and North Sea industry experts, Shift Geothermal, has forecast that geothermal could deliver up to 25% of the UK's energy mix by 2050, while Australian firm Legacy Global Green Energy has said its "unique" technology could see oil and gas rigs in the North Sea being repurposed as key infrastructure for geothermal energy projects.