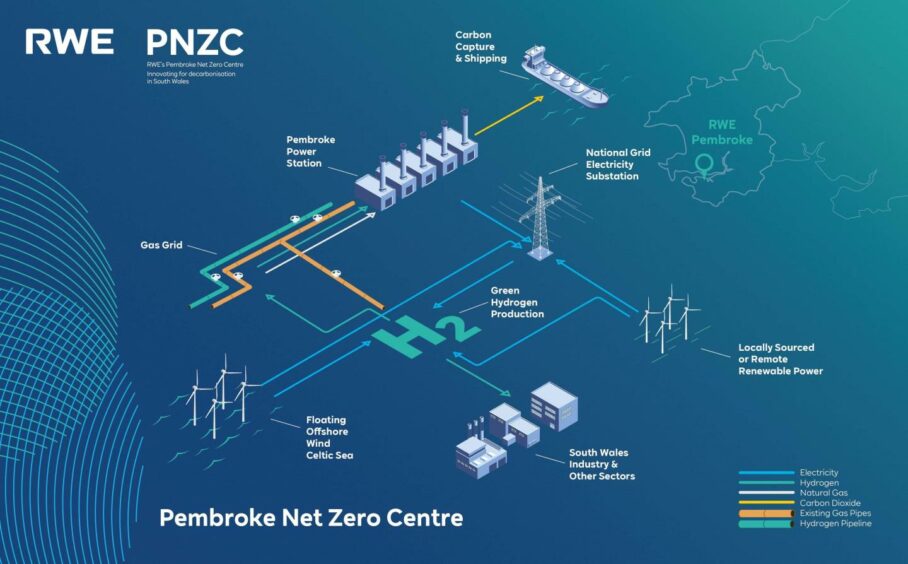 US-headquartered engineering group Jacobs has been awarded a feasibility study contract from RWE to investigate the production and supply of hydrogen in South Wales.
The four-month study will see the team examine the feasibility of installing a 100-megawatt (MW) electrolyser at the site of RWE's Pembroke Power Station, a combined cycle gas turbine (CCGT) plant near Milford Haven.
The study forms the first major piece work by the Pembroke Net Zero Centre (PNZC), an initiative launched by RWE last year to examine how various decarbonisation technologies could be brought together at the site.
The company says the PNZC is aimed at developing and implementing three pillars. First is the decarbonisation of Pembroke Power Station, which will include studies into carbon capture and storage and hydrogen feasibility.
Second is green hydrogen production, including Jacobs' feasibility study into an initial 100 "pathfinder" electrolyser.
Finally, it will also examine floating offshore wind development in the Celtic Sea.
In November the Crown Estate said a new floating wind leasing round in the Celtic Sea could unlock up to 4GW of new capacity in England and Wales. Proposed leases would focus on two project types – early-commercial scale projects of around 300-350MW, and full-commercial scale projects of up to 1GW.
The leasing process could see rights awarded by the end of 2023, with projects delivered from 2030 into the early part of the next decade.
RWE says its hydrogen project would be integrated with nearby renewables and the wider grid to manufacture green hydrogen. It has the potential to grow to "several gigawatts" in scale and could be linked to these nearby floating offshore wind projects.
Carried out by teams in UK, mainland Europe and Australia, Jacobs' study will also examine on how green hydrogen could be used for transport and decarbonization activities in South Wales to support carbon reduction targets.
Completion is scheduled for March 2022.
Pembroke power station manager Richard Little said: "We're excited to see the outputs of Jacobs' feasibility study over coming weeks, the first step towards the potential construction of large-scale hydrogen infrastructure at Pembroke. Hydrogen will be a game changer in the decarbonization of heavy industry in South Wales and RWE will be a key partner in helping achieve that."
Recommended for you

AGL, Inpex, and Osaka Gas to build green hydrogen hub in Australia