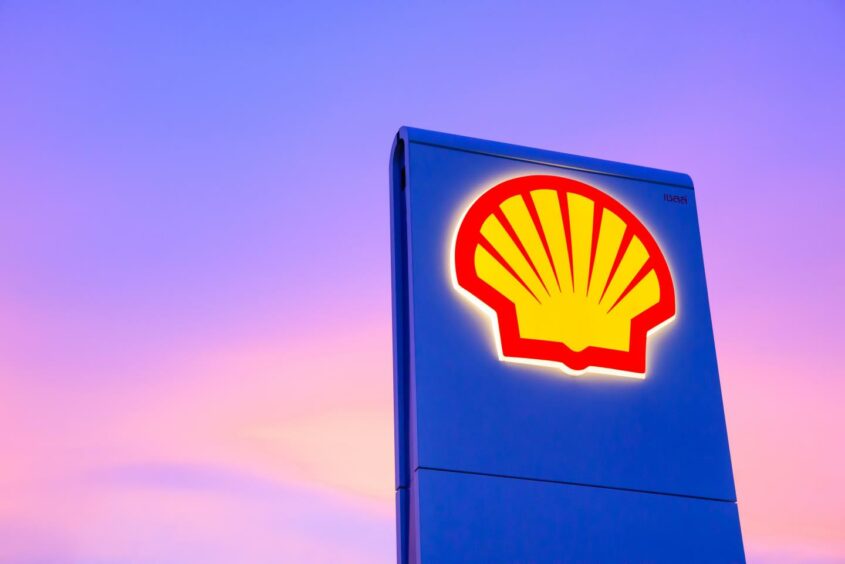 Shell has (LSE:RDSA) started up its first commercial hydrogen electrolyser in China with 20 MW production capacity just in time to supply the Winter Olympic Games.
One of the world's largest hydrogen electrolysers started production of green hydrogen in Zhangjiakou, Hebei Province, China, on 28 January. The electrolyser will provide about half of the total green hydrogen supply for fuel cell vehicles at the Zhangjiakou competition zone during the Winter Olympic Games, set to begin on 4 February.
"The electrolyser is the largest in our portfolio to date and is in line with Shell's Powering Progress strategy, which includes plans to build on our leading position in hydrogen," said Wael Sawan, Shell's Integrated Gas, Renewable and Energy Solutions Director. "We see opportunities across the hydrogen supply chain in China, including its production, storage and shipping. We want to be the trusted partner for our customers from different sectors as we help them decarbonise in China."
The project is part of a joint venture between Shell China and Zhangjiakou City Transport Construction Investment Holding Group Co. Ltd, formed in November 2020. The 20 megawatts (MW) power-to-hydrogen electrolyser and hydrogen refuelling stations in Zhangjiakou are phase 1 of the joint venture. The companies have plans to scale up to 60 MW in the next two years in phase 2.
Taking only 13 months to complete, this is Shell's first commercial hydrogen development project in China. Utilising onshore wind power, the project will initially supply green hydrogen to fuel a fleet of more than 600 fuel cell vehicles at the Zhangjiakou competition zone during the Winter Olympic Games. After that, the hydrogen will be used for public and commercial transport in the Beijing-Tianjin-Hebei region, helping to decarbonise its mobility sector.
Measured by production capacity, the world's largest hydrogen electrolyser is 30MW operated by Baofeng Energy in China, while the second largest is a 20MW one operated by Air Liquide in Canada. Shell's Zhangjiakou Integrated Green Hydrogen Hub project is one of only three commercial-scale electrolysers in China today, alongside the 30 MW one operated by Baofeng Energy and a 10MW electrolyser operated by HyPower in Hebei province.
Zhangjiakou City is 180 kilometers from Beijing and is strategically located at the junction of Beijing, Hebei, Shanxi and Inner Mongolia. Zhangjiakou City is rich in renewable energy resources such as wind and solar. In 2015, it was identified by the China State Council as the country's first and only National Renewable Energy Demonstration Zone to explore pathways to accelerate energy transition and innovations in renewables sector. As the co-host city of the 2022 Winter Olympic Games, Zhangjiakou is tasked to provide low-carbon energy and low-carbon transport for this event, and hydrogen is critical for the city to deliver its plan.
The electrolyser is located at Zhangjiakou Integrated Green Hydrogen Hub project in Hebei province, China and is built by the joint venture Zhangjiakou City Transport and Shell New Energy Co., Limited. The three shareholders of the joint venture are Zhangjiakou City Transport Construction Investment Holding Group Co. Ltd. (48.5% share), Shell (China) Limited (47.5% share) and Zhangjiakou Zhiqing Technology Partnership (Limited Partnership) (4% share).
All of Shell's core businesses have grown considerably in China. Shell works with PetroChina and CNOOC to develop onshore and offshore oil and gas resources in China and overseas. This includes the Changbei onshore gas project, developed in collaboration with PetroChina. Shell is also a leading supplier of LNG in China.
Shell operates a retail network of near 1,900 gas stations in China through joint ventures and wholly owned enterprises, with more than 2,000 charging points for electric vehicles. Shell has five lubricant blending plants and one grease production plant in China. It also operates a world-class petrochemical plant in the Daya Bay area of Huizhou City, Guangdong Province, in a joint venture with CNOOC.
Shell Energy (China) Co., Ltd. is an important part of Shell's global trading network, providing Chinese clients with a competitive and diversified LNG portfolio, CO2 emissions management and strategic solutions. Shell Ventures has a dedicated team in China to accelerate innovation in the energy and mobility sector by investing in disruptive technologies and business models outside the company.
Recommended for you

Shell and Nickel Asia team up for renewable energy in Philippines