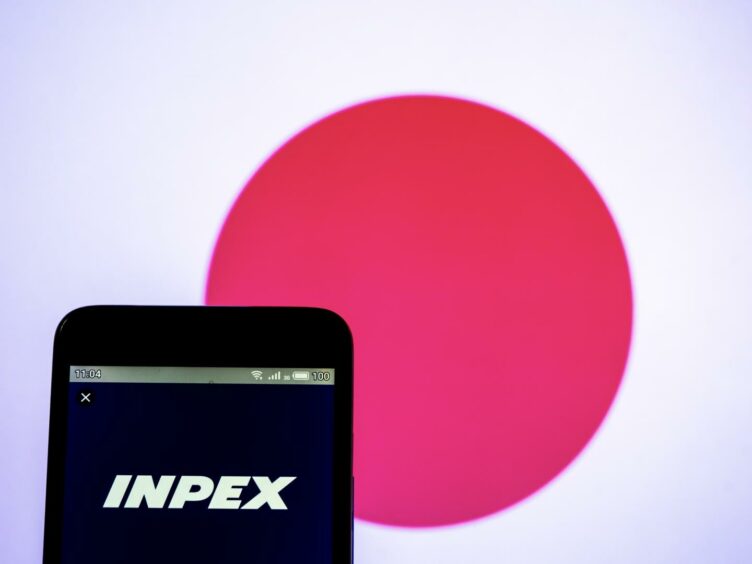 Japan's Inpex (TYO:1605) has confirmed it aims to lead an effort to build one of the world's largest carbon capture and storage (CCS) facilities near Darwin, Australia, as it strives to hit its Net Zero 2050 pledge and decarbonise its business.
Earlier this month, Japan's largest exploration and production company announced its ambition to reach net-zero emissions by 2050. As part of this goal, Inpex will introduce CCS at its Ichthys liquefied natural gas (LNG) export project in northern Australia by the late 2020s.
The company said it will start injecting 2 million tons or more of carbon dioxide (CO2) per year from its Ichthys development as a first step. The proposed CCS hub near Darwin is estimated to cost 100 billion yen ($868 million) and could be expanded to capture 7 million tons of CO2 per year. This would put it on par with the world's largest CCS hub operated by ExxonMobil in the US.
Inpex is in discussions with multiple non-Japanese companies that have expertise in CCS technology with the aim of collaborating on the project, reported Nikkei Asia. In its latest strategy plan, Inpex said it will find an appropriate injection site, based on ongoing detailed evaluation, for the hub.
Santos (ASX:STO) and Eni (BIT:ENI) are also planning a CCS scheme, north of Darwin at the Bayu Undan field in the Timor Sea, targeted to start-up around 2025. If successful, the proposed CCS hub in Timorese waters, would be one of the biggest carbon storage sites globally. However, it remains to be seen if the Bayu Undan CCS project will be needed if the Inpex-led proposal near Darwin gains further traction.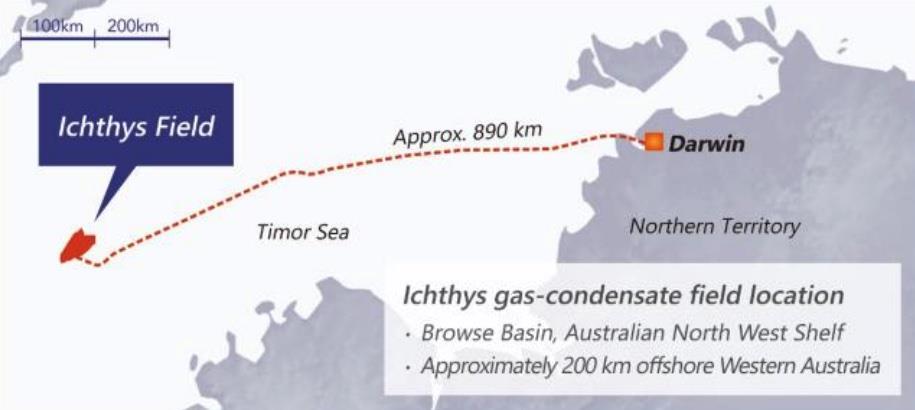 Growth Areas
Yesterday, Inpex said it would invest 4.4 trillion yen ($38 billion) in growth areas over the next nine years, with 1 trillion to be invested in decarbonisation, including ammonia and hydrogen.
By 2030, Inpex plans to produce 100,000 tons or more of hydrogen and ammonia per year by commercialising at least three of the projects that it is pursuing in Japan, Abu Dhabi, Australia, and Indonesia.
Inpex said it will use natural gas from its operations to produce carbon-free hydrogen through gas reforming combined with carbon capture utilisation and storage (CCUS). It will also invest in research and development activities aimed at establishing a hydrogen value chain.
The company will also accelerate its renewable energy developments both in Japan and around the world with a focus on geothermal power generation and offshore wind. It said it will apply its expertise in geology and drilling to its geothermal business, while its offshore wind developments will benefit from its experience in the construction and operation of offshore floating oil and gas facilities.
Inpex also plans to scale up its carbon recycling business and associated technologies, as well as promote CO2 absorption through forest conservation, to help decarbonise its business.
Inpex aims to cut its Scope 1 and 2 emissions to net-zero by 2050, with a 2030 goal of a 30% or more reduction compared to 2019 levels, while working with all stakeholders to reduce Scope 3 emissions.
Under its new long-term business plan, Inpex said it will continue to invest in LNG as a key growth fuel, while cutting CO2 emissions. It will cut CO2 emissions from its upstream operations, primarily through the use of CCUS and natural gas.
Recommended for you

BP and Equinor low carbon projects among those shortlisted for govt funding