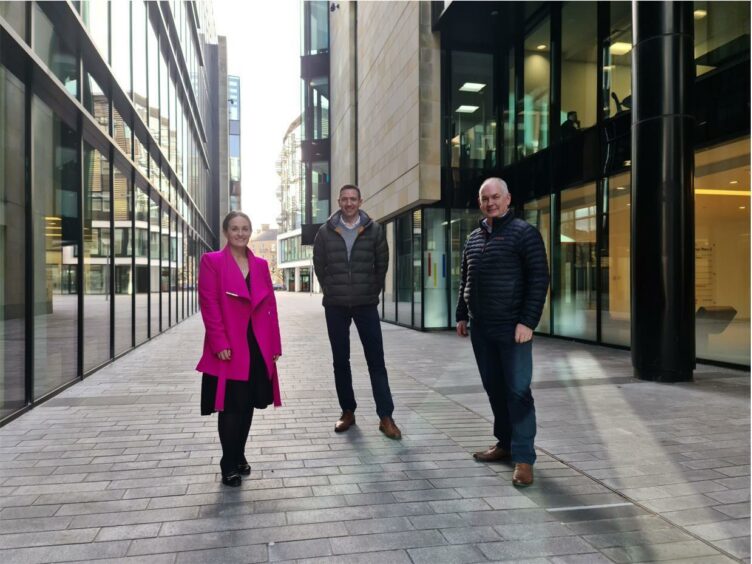 Aberdeen-headquartered Apollo is looking to capitalise on Scotland's burgeoning renewables sector with the opening of a new office.
From its new base in Edinburgh, the engineering company's clients will have better access to its "skills and expertise" as the energy transition progresses.
The investment is forecast to create at least 25 new jobs across the central belt over the next three years and follows hot on the heels of the ScotWind results last month.
It is also a key part of Apollo's long-term strategy to provide engineering and advisory services across the wind, wave, tidal, hydrogen and nuclear sectors.
Nigel Robinson, sustainable energy director at Apollo said: "Establishing a base in Edinburgh is a logical step for Apollo's Energy Services group. Our client base in Edinburgh continues to grow and we want to be ready to support our offshore wind and ocean energy clients with swift, in person support. Apollo has been engineering offshore wind for over a decade, and this sector features heavily in the company's future strategy and plans."
Apollo was one of 12 companies awarded funding through the Offshore Wind Growth Partnership's (OWGP) 'Cross-Sector Support' competition last year.
The cash was designed to help businesses kick on with their ambitions to help support Scotland's offshore wind sector.
Apollo's managing director Ryan Menzies added: "I am really excited to see the launch of our Edinburgh office, which is one of a number of new locations that will appear in the near future.
"This office will provide better access for our clients to our skills and expertise, highlighting our focus right across the energy spectrum. Additionally, it will provide better opportunities for our people who are spread right across the UK.
"It has always been part of our strategy, and we have had an existing office in the Nottingham area for over 10 years, which has proven ideal for access to great people and great projects. Edinburgh, as well as other locations, is a natural next step in this expansion strategy as we look to increase our headcount towards 200 advisors, engineers and support personnel."
Recommended for you

Apollo boss joins board of north-east transition organisation