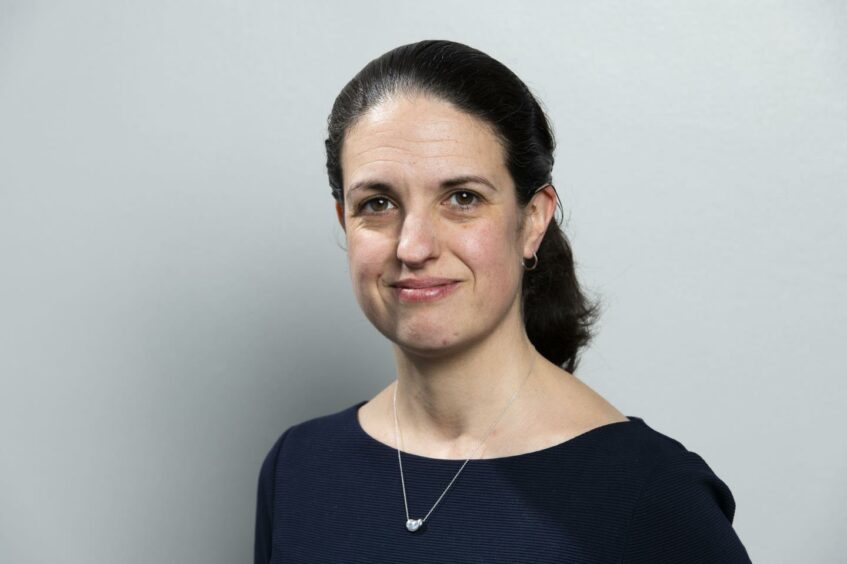 Low carbon technology firm Storegga has appointed Nicola Cocks as its new head of policy and regulation.
She joins from Thames Water, the UK's largest water company, where she sat on the company's executive team as regulation director.
During her time at the utility company she was responsible for building and establishing a relationship with the regulator, the customer challenge group, board and colleagues.
Prior to Thames Water, Ms Cocks was a director in KPMG's energy and natural resources practice.
There she worked as a strategic adviser to UK network companies on business planning and price control reviews, regulatory insight and advice and independent assurance reviews.
Ms Cocks joined KPMG from Ofgem, where she was head of projects & programmes.
Nick Cooper, chief executive of Storegga, the lead company behind Aberdeenshire's Acorn carbon capture and storage (CCS) project, said: "Nicola has done the hat trick of working at a regulator, a major consultancy, and in industry so we feel very lucky to have her expertise on our leadership team.  Engaging positively with various government offices to establish supportive regulatory frameworks is vital to the country's success in decarbonising our environment.
"Success is worth fighting for.  We have huge potential to smash our net zero targets, and become a world leader in decarbonisation technologies and operations.  We can create really exciting jobs that will support transitioning our economy away from traditional fossil fuels.  We can deliver something that we can all be proud of for future generations."
Ms Cocks added: "If we work with the government and regulators to share our experience and knowledge of what works and what doesn't, we can achieve our net zero targets together.  A crucial element will be demonstrating to society that the decarbonisation industrial revolution is both a force for good and value for money.
"Storegga has the backing of major international infrastructure investors and is led by clever and enthusiastic people, determined to make the UK a leader in carbon reduction and removal.  I am really looking forward to helping them realise their decarbonisation ambitions.  Storegga's current projects have the potential capacity to remove huge amounts of carbon from the atmosphere.  Being a part of the transition to a low carbon world is something my family and I can be really proud of."