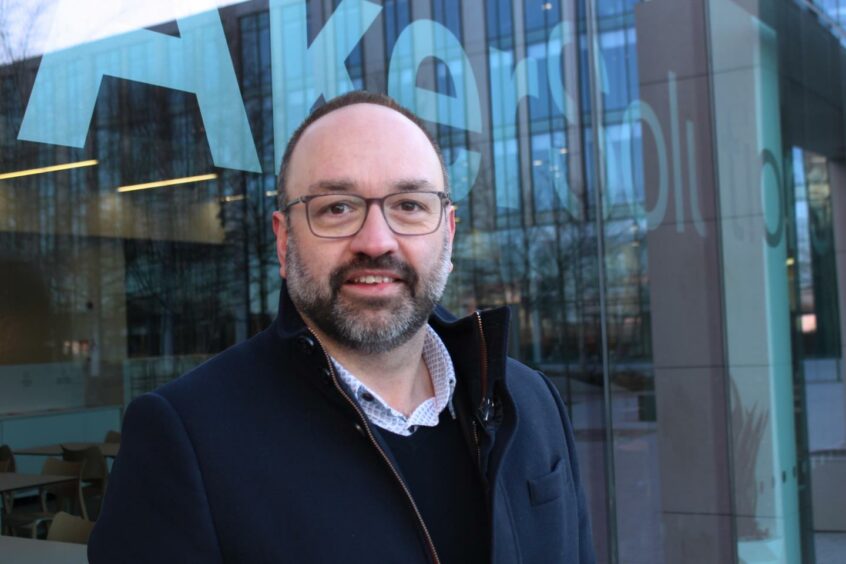 Aker Solutions will create 200 UK jobs this year as part of a drive into renewables and low carbon oil and gas projects.
The engineering firm said the move means its total UK workforce is increasing by 25%, coming as part of a wider global recruitment push.
Worldwide, Aker Solutions is increasing its workforce by 14%, up from 15,000 to 17,000, with new positions across regions including Norway, India, Malaysia, the US and Canada.
It comes as Aker Solutions expects renewables to account for one-third of its total revenues by 2025, and two-thirds by 2030.
To drive the effort in Britain, the company has appointed Jason Brown as its new UK head of renewables, who enters the role having spent the last two years heading up its engineering segment in Malaysia.
Splitting time between Aberdeen and Reading, Mr Brown will report to Aker Solutions' executive vice president of renewables Stephen Bull.
Speaking to Energy Voice, Mr Brown said the move is driven by exciting developments in carbon capture utilisation and storage (CCUS), such as those projects recently selected by the UK Government for Track 1 funding last year, as well as offshore wind and hydrogen.
He said: "If you look at the UK from our perspective at the moment, the growth we've seen in the energy transition in the market in the last year has warranted that we demonstrate to our customers and our market generally that this is a key place for us."
Along with immediate CCUS work, Aker Solutions is looking at supporting awardees of the recently-announced ScotWind round in early stages of development and eventually bringing them to EPCI contracts down the line (Engineering, Procurement, Construction and Installation).
It is not known where the 200 jobs will land in the UK – Mr Brown said that will in part be dictated by where Aker Solutions can find the skills, and by the rise of remote working.
Like other energy services giants, Aker Solutions – which had nearly 19,000 employees in 2019 – cut thousands of jobs during the pandemic as oil prices crashed.
However, rather than a boom and bust cycle, Mr Brown said the opportunities ahead are for the long-term.
"If you look at offshore wind and ScotWind as an example. You can see there ahead, this is early 2030s when a lot of this is really coming in being commissioned and being brought into service. So there's longevity in this absolutely and the energy transition is something that is very dominant in the energy sector at the moment.
"You can see we've got a longevity in front of us, we've got huge potential of work in front of us for all of the companies within this industry.
"I would suggest that the market drives this and if you look at the market today, it looks healthy."
Recommended for you

North Sea firm EnQuest eyeing 'significant infrastructure reuse' to deliver CCS