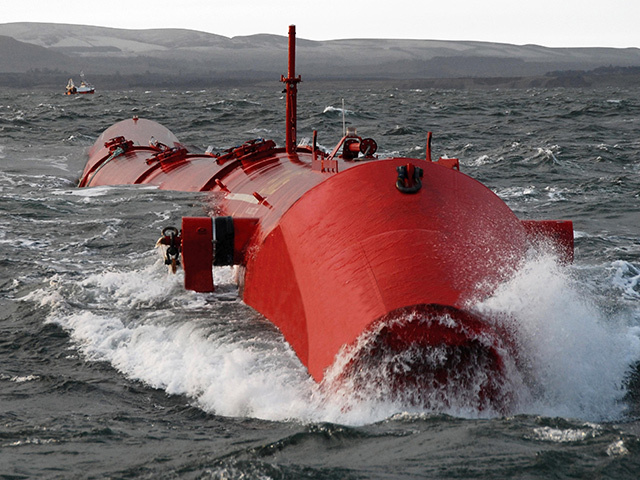 Pelamis Wave Power said yesterday it would press ahead with testing its wave-energy device in waters off Orkney despite a major utility pulling out of the project.
German company E.ON is handing control of the trials at the European Marine Energy Centre back to Pelamis because of delays in the progress of wave technology.
But Edinburgh-based Pelamis said ScottishPower Renewables was still testing one of its P2 machines in Orkney and the timetable for the technology becoming commercially viable was unchanged.
A spokesman for the firm added: "E.ON's decision at this stage does not in any way change our development trajectory.
"We will be continuing operation of the first P2 machine at Emec over the coming months, alongside the ScottishPower Renewables-owned P2 unit."
The spokesman also said tests carried out to date helped give Pelamis a "solid platform from which to deliver the first commercial Pelamis machines over the next couple of years".
E.ON, which has been testing the P2 device for three years, said: "We will continue to monitor technologies and work towards being prepared when marine-energy is more mature and we are in the right position to move forward."
Recommended for you

Giant deep ocean turbine trial offers hope of endless green power in Japan