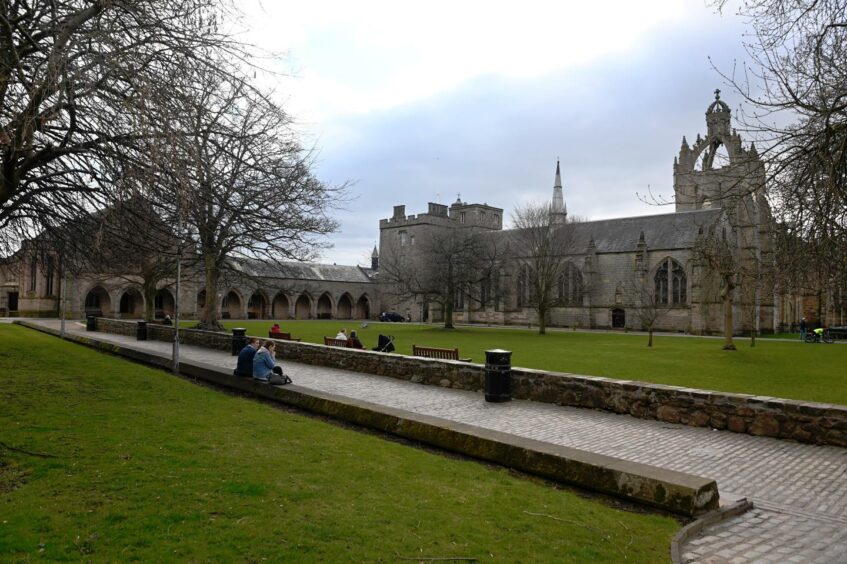 Speakers from Shell and Deltic Energy are among those taking part in an Aberdeen University energy transition discussion later this month.
The Oil and Gas in Transition event aims to tackle the challenges of a responsible and just transition in the context of low-carbon exploration and production.
Energy security and industry efforts axe its operational emissions will also be under the spotlight
It will be hosted by Aberdeen University's Centre for Energy Transition, a dedicated body launched last year to help inform the drive to net zero.
Due to be held on March 23, the full-day event will feature academics from the university who will showcase their work on reducing operational oil and gas emissions.
Research has also been carried out into assisting with a just transition, and exploring opportunities to push forward new technologies.
Supported by the university's Centre for Energy Law and the Just Transitions Lab, the event aims to bring together stakeholders from across the energy industry.
Union chiefs, climate activists and politicians will all share their views on how a just transition can be delivered in the north-east.
Dr Daria Shapovalova, co-director of the Aberdeen University Energy Law Centre and a speaker at the event, said: "We're not trying to push any agenda or send any specific messages; we want to showcase the university's work and what scholars are doing ont the energy transition, and in particular the oil and gas transition.
"In hosting this event we're aiming to create forum for dialogue between groups maybe don't sit down together and talk very often. For me personally, one of the motivations was to bring a range of interested groups together to allow for an integrated discussion.
"It is also a chance for the university to engage with the wider community in Aberdeen and the north-east, to talk about the various aspects of the oil and gas industry and to try and find some synergies.
"That will help us to better coordinate our research with various stakeholders in the region to achieve more desirable and accurate outcomes. It fits nicely with the Aberdeen University 2040 strategy which is trying to overcome the interdisciplinary challenges of the net zero transition, inclusivity, diversity, and sustainability."
Programme
9:20 Welcome word – Daria Shapovalova (Oil and Gas in Transition Theme Champion)
9:30-10:00 – Keynote – Gillian Martin MSP
10:00 – 10:30 – Keynote – John Underhill (CET Director)
10:30-12:00 Panel 1: Technological Solutions to Decarbonising E&P and Decommissioning
Chair: Tavis Potts (University of Aberdeen, Geosciences)
Matthew Brettle (University of Aberdeen)
Abbe Brown (University of Aberdeen, Law)
Bethan Vasey (Shell)
Rebecca Allison (Net Zero Technology Centre)
Richard Neilson (NDC)
12:00-13:00 Lunch
13:00-15:00 Panel 2: Just Transition in the North-East: Communities and Workforce
Chair: John Paterson (University of Aberdeen, Law)
Barney Crockett (Lord Provost)
Tavis Potts and John Bone (University of Aberdeen, Just Transitions Lab)
Keith Bender (University of Aberdeen, Business)
Ryan Morrison and Scott Herrett (Friend of the Earth Scotland)
Jake Molloy (RMT, Just Transition Commission)
Jenny Macdonald (Skills Development Scotland)
15:00-15:30 Break
15:30-17:00 Panel 3: Oil & Gas and Net Zero
Chair: Daria Shapovalova (University of Aberdeen, Law)
Jo Bagguley (Oil and Gas Authority)
Mark Lappin (Deltic Energy)
Luca Corradi (Net Zero Technology Centre)
Rachel Brackenridge (University of Aberdeen, Geosciences)
Alex Kemp (University of Aberdeen, Economics)
John Paterson (University of Aberdeen, Law)
Hosted by Centre for Energy Transition