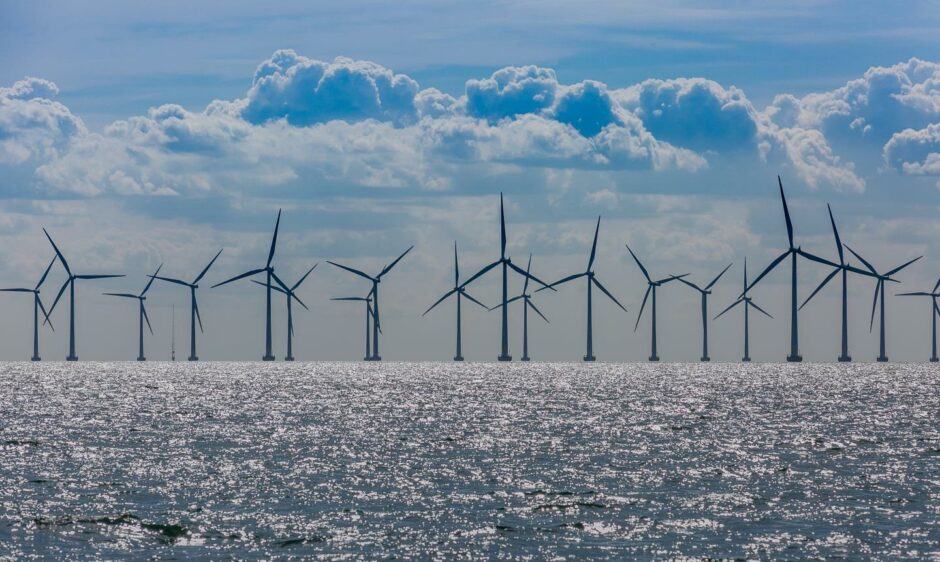 Scottish Development International (SDI) will lead Scotland's largest ever offshore wind trade mission to Taiwan this month. A delegation of 16 Scottish companies specialising in offshore wind project development, construction, installation, operations, and maintenance will take part in Wind Energy Asia, Taiwan's leading wind industry supply chain trade show. It will be held at the Kaohsiung Exhibition Centre from 9 to 11 March, where Scotland will have a pavilion for the first time.
"Several of these Scottish companies are already active in the Taiwanese offshore wind market, offering specialist marine services to leading developers and engineering, procurement, construction, installation (EPCI) contractors in Taiwan," said SDI, the Scottish Government's international economic agency.
Motive Offshore, the Aberdeen-based specialist marine engineering and support services company, is supporting almost every single offshore wind project in Taiwan with its cable handling equipment, noted SDI. Eddie Moore, regional director for Asia Pacific at Motive Offshore, who relocated to Taiwan from Scotland in 2021, will also be announcing at Wind Energy Asia the launch of a subsea cable alliance in Taiwan to offer a disruptive and comprehensive cable installation solution, focusing on maximising customer efficiency through a locally managed single source. The subsea cable alliance consists of two other Scottish companies, acoustic imaging solutions provider PanGeo Subsea, which is also taking part in the Scottish delegation to Wind Energy Asia, and offshore electrical engineering firm V-TES.
"Providing equipment rental packages, design and engineering, inspection services and specialist personnel, Motive have been supporting Taiwanese Offshore Wind since 2019. Our business has been continually evolving in tandem with the local landscape, culminating in Motive selecting Taiwan as the location to establish our first dedicated renewables hub in 2021. The Subsea Cable Alliance (SCA) is an exciting development. It is a solution, which tackles financial, logistical, and geographic headaches for our clients and the SCA team are excited to be bringing it to the Taiwanese market in 2022," said Moore.
Vast opportunities loom as Asia offshore wind gets set for massive expansion
James Fisher Renewables, part of Scotland's James Fisher Group with over 40 offices worldwide, has supported over 17GW of offshore wind projects globally, and is rapidly expanding its Taiwan presence. Led by Kevin Wu, country manager for Taiwan, James Fisher Renewables offers comprehensive technical and operational support across the full project lifecycle, from pre-construction, installation and commissioning to operations, maintenance, and end-of-life decommissioning.
Sulmara Subsea, whose innovative and agile Uncrewed Surface Vehicles (USV) are currently contracted by Orsted to carry out a range of seabed and shallow geological surveys throughout the construction phase at the Greater Changhua offshore wind farm, has also set up a Taiwan office, represented by Mimi Leung, business development manager, with oversight from James Hope, regional manager for Asia Pacific based in Singapore, to offer services locally to its clients. With a focus on innovation, Sulmara provides all disciplines of survey services required to support the entire life-cycle of the offshore wind farm including geotechnical, geophysical, UXO, construction, trenching, inspection, operations and maintenance.
Meanwhile, Taylor Hopkinson, powered by Brunel, the Glasgow-based renewable energy recruitment consultancy and trusted advisor to some of the world's largest green energy firms, opened its Taiwan office in 2020 to offer dedicated senior managerial-level recruitment solutions to offshore wind developers and services companies. Headed up by Carl Blundon, Asia Pacific director, Taylor Hopkinson has recently expanded its coverage to Japan and South Korea.
Carl Blundon, Asia Pacific director, Taylor Hopkinson said "we're delighted to be a part of the Scottish Pavilion at Wind Energy Asia. The offshore wind supply chain in Asia presents a huge opportunity for Scottish companies to take advantage of their world-leading expertise."
Lastly, Flotation Energy, one of Scotland's leading floating offshore wind developers that led the development of Kincardine, currently the world's largest operational floating offshore wind farm in Scotland, has submitted its first Development Action Plan for the highly anticipated 100MW Chu Tin project off the coast of Hsinchu just before the Lunar New Year. Flotation Energy is now seeking co-development and EPCI partners for this highly anticipated project.
The offshore wind market in Asia is expected to experience massive expansion over the next five to 10 years, particularly in the more advanced economies of Taiwan, Japan and South Korea, as governments face increasing pressure to focus on climate change, renewable energy sources, and hit their net-zero emissions targets.
Significantly, this presents opportunities for European companies to play a key role in the development of Asia's nascent offshore wind energy sector.
Taiwan's plan for offshore wind development includes a three-stage strategy and it targets 5.7GW of cumulative installed capacity by 2025 during the first two stages. It aims to build 1GW of resources per year from 2026 to 2035, which will be considered the third stage of development.
Recommended for you

Taiwan offshore wind developer in talks over potential acquisition deals