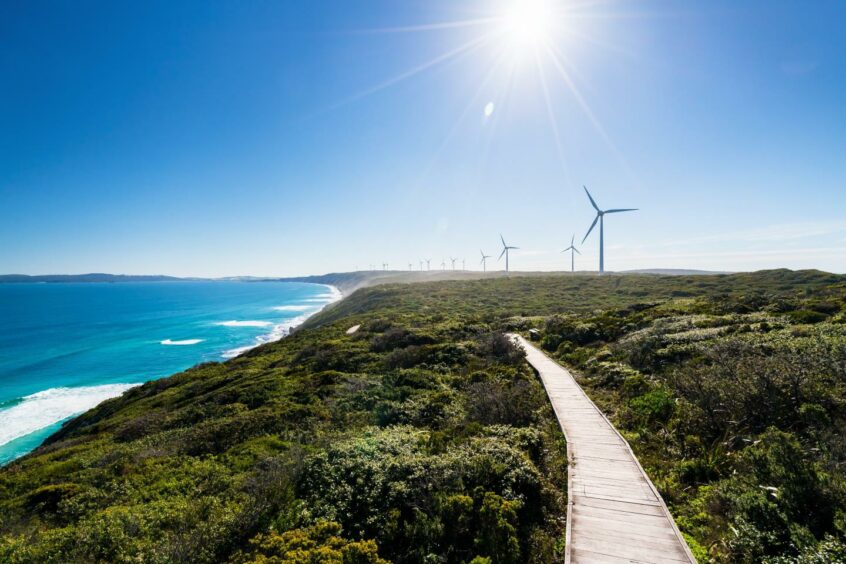 The Australian state of Victoria has committed to bringing online up to 9GW of offshore wind capacity by 2040 through a series of rolling goals with first power targeted as early as 2028. Crucially, this will help Australia, a giant liquefied natural gas (LNG) exporter, reposition itself as a major green hydrogen exporter in the future.
Under the ambitious offshore wind power plan, announced last Friday, Victoria has set rolling targets of 2GW by 2030, 4GW by 2035, and 9GW by 2040. Australia, which is heavily reliant on coal-fired power, has no offshore wind now, but it does have 7.4GW of onshore wind power.
The government of Victoria said in a statement that first power from offshore wind was expected as soon as 2028 following a competitive process. Significantly, this will be the first time anywhere in Australia that a minimum target has been set for offshore wind power.
Victoria has legislated that by 2030 some 50% of its electricity grid must be powered by renewable energy. It was also the first state to have an offshore wind project proposed.
The 2.2GW Star of the South offshore wind development, proposed off Victoria and led by Copenhagen Infrastructure Partners, looks set to be the first of its kind offshore Australia. However, its progress has been thwarted by the lack of federal legislation until very recently. But positively federal offshore wind legislation was passed last November that allows electricity projects to be built and operated offshore Australia. This marks a positive turning point for the sector.
"Complexities around seabed rights, transmission, and licensing present challenges for developers, and the enactment of uniform offshore wind legislation will serve to increase investor certainty and project bankability," said Daniel Haberfield, an energy and infrastructure associate at law firm Mayer Brown.
Last November, the Victorian government pledged A$40 million (US$29 million) for feasibility and pre-construction studies for three offshore wind projects, that could generate 4.7 GW. The most advanced of the three proposed early-stage developments is the Star of the South project.
"Offshore wind and other renewable energy assets will play a crucial role in Australia re-positioning itself as a major green hydrogen and green fuels exporter going forward," noted Haberfield.
Recommended for you

BP advertises collaboration openings on Scottish offshore wind farm