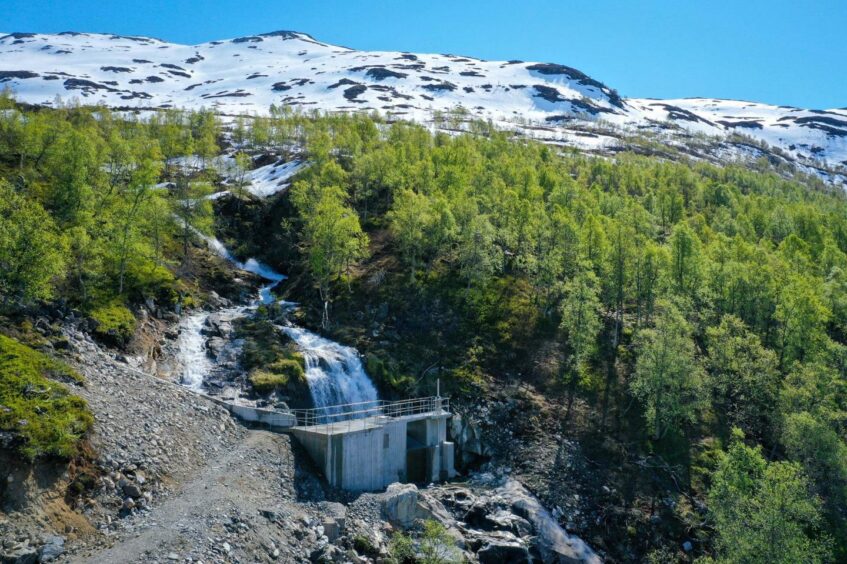 Following Aker BP's takeover of its oil and gas assets, Lundin Energy has presented plans for its new, renewables-focused business.
AkerBP set out a plan to buy Lundin's E&P assets in December, offering to pay $2.22 billion in cash and issue 271.9 million new shares to Lundin shareholders, in a deal valuing the combined business at 125billion NOK (£10.5bn). The transaction is expected to close late in the second quarter of 2022.
The deal leaves Lundin Energy's renewables business as a standalone company with three assets in the Nordics. It will remain listed on Nasdaq Stockholm, and maintain its headquarters in Sweden.
In a Monday 7 March statement the company said this business will be "debt free [and] focussed on cash generation."
Its current portfolio consists of three newly constructed assets in the Nordics, one of which is a 50% stake in the 132MW Metsälamminkangas wind farm in Finland, planned for commercial handover in March 2022.
Lundin also holds 100% of the 86MW Karskruv wind farm in Sweden, currently under development, and a 50% interest in the 77MW Leikanger hydropower plant in Norway, which is fully operational.
The business will be fully funded from the start, and holds a cash balance of $130 million to build out the Karskruv project, it said.
Lundin expects to generate free cash flow from late 2023, when all projects are fully operational, and intends to screen further opportunities across Europe and in emerging and other technologies. It has retained SEB as a strategic advisor to support this growth.
However, an outstanding legal case regarding the company's historic activity in Sudan will remain with Lundin Energy.
In November, the Swedish Prosecution Authority charged chairman of the board, Ian H Lundin, and director Alex Schneiter, the former CEO. Sweden has accused them of involvement in crimes carried out in Sudan from 1999 to 2003 and 2000 to 2003, respectively.
Sweden has also sought to fine Lundin for the amount it made on the sale of its Sudan business in 2003, amounting to $159.9 million.
"The company refutes that there are any grounds for allegations of wrongdoing by any of its representatives and will continue to vigorously defend itself," its most recent statement adds.
in addition to a revised board, the new Lundin Energy will see chief operating officer Daniel Fitzgerald take on the role of the CEO, while Espen Hennie will become CFO.
Mr Fitzgerald commented: "Lundin Energy's renewables business will start trading in a very strong position as a fully funded, cash generative, pure play Nordic renewables company.
"We see many opportunities across Europe, within both established and emerging technologies. With our track record in delivering shareholder value, we have all the building blocks needed to create an industry leading company which is well positioned to thrive through the energy transition."