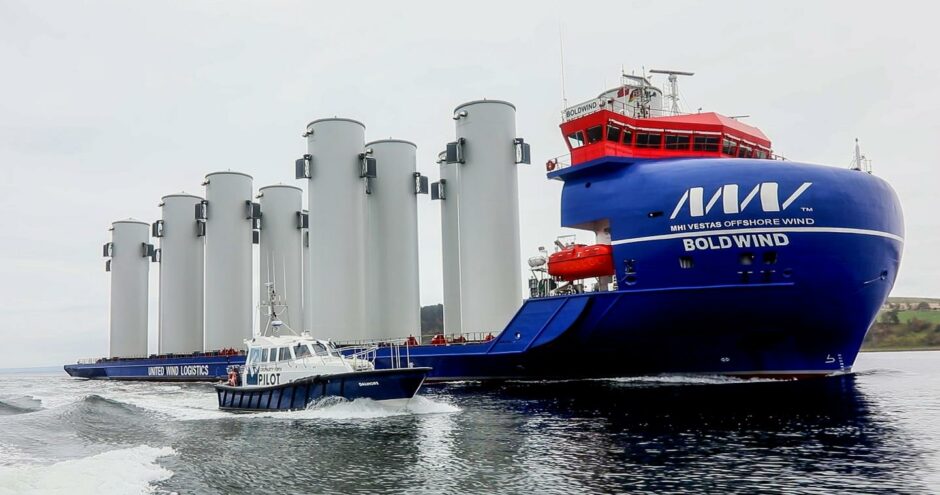 Crown Estate Scotland (CES) has issued its second statement to ensure that winners of the ScotWind offshore leasing round are complying with sanctions on Russia.
Crown Estate Scotland (CES) is seeking written assurance from ScotWind bidders that they will comply with sanctions on Russian trade and investment.
The body, which manages the seabed around Scotland, announced last Friday that it was seeking "formal assurances" that successful companies in the ScotWind auction adhere to the measures.
It said an "initial check" showed that none of the consortia which won acreage are owned or registered in Russia, but that it would seek further assurances from developers to ensure they comply with sanctions.
On Thursday it said it had sought formal, written assurance from all applicants and project partners involved in each of the 17 applications that they will adhere "at all times to the relevant sanctions regime."
"If we do not receive sufficient assurance, we will take appropriate action," the statement added.
In addition, CES has also asked participants to provide details of any Russian or Belarussian interests and the steps that are being taken to divest of those interests.
It is understood that the group does not have any concerns regarding specific bidders' connections with Russia, and CES described the statement as a "precautionary" measure.
It follows an open letter issued last week by Scotland's Finance and Economy Secretary Kate Forbes MSP, in which she urged companies to take "economic action" by reviewing operations for links and connections to Russia and severing them.
A total of 17 projects, with combined capacity of 25 gigawatts (GW) were selected by the managing body in January, and have now been offered option agreements which reserve the rights to specific areas of seabed.
The ScotWind consortia include supermajors such as Shell and BP, both of which have said they will exit their investments and joint ventures in Russia.
However, TotalEnergies – which secured 2GW of capacity in the leasing round as part of a consortia alongside Green Investment Group and RIDG – has been more reluctant.
The French energy major announced it would not provide new capital to Russian projects, but has so far resisted pressure to divest its near-20% stake in privately held gas company Novatek.
CES made clear that applicants are subject to sanctions imposed by the state in which they are registered, meaning UK-registered entities will need to confirm they adhere to UK sanctions, while those registered in another state would need to confirm that they adhere to the sanctions imposed by that state.
"Crown Estate Scotland is committed to taking all appropriate action to not support trade and investment activity with Russia. We continue to work closely with Scottish Government to ensure we are fully informed and taking appropriate action in what is a rapidly evolving situation," CES added.
Recommended for you

ScotWind developers flock together to gather two-year bird survey data