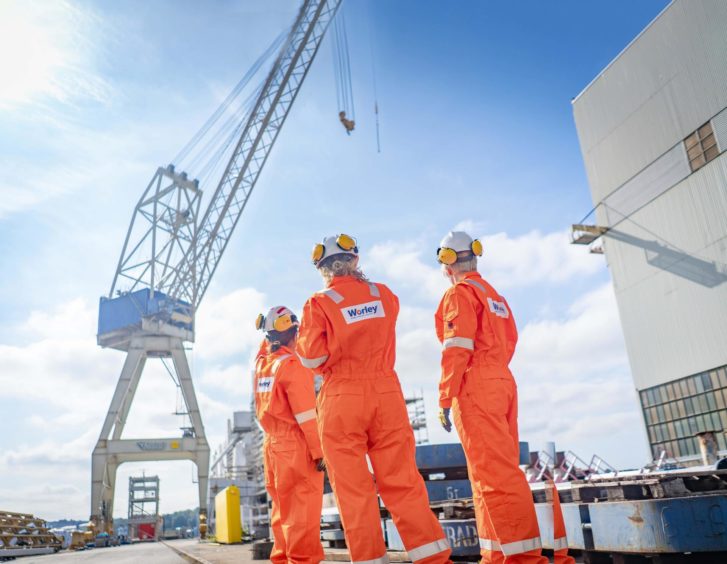 Australian engineering giant Worley (ASX: WOR) has pledged to create hundreds of jobs in the UK as part of an expansion of its operations.
Over the next 18 months the company plans to generate over 1,000 "highly skilled" roles in areas including Humberside, Manchester, Leeds, Glasgow and Aberdeen.
It forms part of Worley's commitment to support the UK in its energy transition and push for net zero.
It is currently unclear how many of these new jobs are linked to projects previously announced by the energy and chemicals specialist.
Worley revealed late last year that it had landed a carbon capture and storage (CCS) services contract for the Drax Power Station in North Yorkshire.
The UK Government confirmed last night that leading Australian businesses have announced major new investments totalling £28.5 billion in projects across the UK.
It follows the Global Investment Summit hosted in October and the creation of a new Office for Investment.
Prime Minister Boris Johnson said: "I'm proud that some of Australia's leading businesses have chosen to invest in the UK, recognising opportunities across the globe in our dynamic and forward-looking economy.
"The fantastic schemes announced today will turbocharge the Government's efforts to create jobs and growth in every part of the country, and put the UK at the cutting edge of the green industrial revolution. This is Global Britain in action – building new partnerships with friends and allies around the globe to create prosperity at home."
Other companies to pledge cash include Macquarie, owner of Edinburgh's Green Investment Group.
The financial services firm plans to support £12bn of investment by 2030 in infrastructure projects across the UK.
Offshore wind schemes in Lincolnshire and north Scotland will receive backing, and there will be cash too for gigabit broadband in rural England and hydrogen hubs in Southampton and Orkney.
Macquarie has supported more than £50bn of investment in the UK in the last 15 years, backing half of the country's existing offshore wind capacity.
Renewables company Fortescue Future Industries (FFI) also plans to create up to 1,000 new jobs at Williams Advanced Engineering in Oxford, after acquiring the firm March.
The investment will support decarbonisation initiatives.
To mark the spending pledges the Prime Minister hosted ten Australian CEOs and senior executives for a hybrid roundtable at Downing Street last night.
Macquarie managing director and chief executive, Shemara Wikramanayake said: "The UK was our first destination when we expanded internationally in 1989, and has remained a strong focus for our investment activity ever since.
"The UK has been a world leader in the positive utilisation of private capital to meet essential infrastructure needs of communities, including as a global leader in investment in the energy transition. We look forward to building on our track record of investment of capital and expertise to deliver the next generation of UK infrastructure."
Recommended for you

EIC claim raising energy profits levy could harm UK supply chain