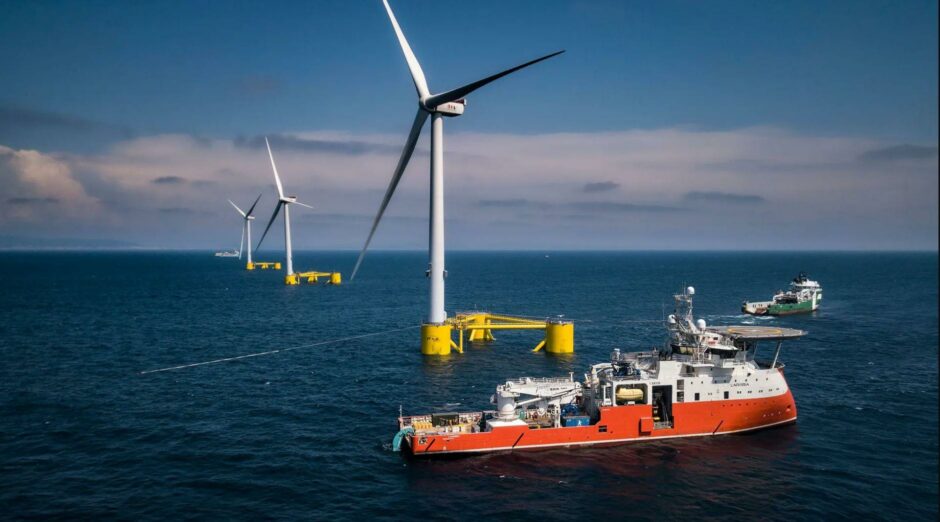 Ørsted and Repsol have announced plans to explore joint development of floating offshore wind projects in Spain.
Announced at the opening day of the Wind Europe 2022 event in Bilbao, Repsol and Ørsted said they aimed to become "a leading developer" in the Spanish offshore wind market by combining their "complementary strengths."
While its onshore wind sector has boomed to become the second largest in Europe, Spain has yet to develop many offshore projects beyond a few key pilot schemes.
The Spanish government now intends to have 3 gigawatts (GW) of floating wind capacity installed by 2030. Repsol and Ørsted said that the Spanish supply chain too is "well prepared" to back floating wind following decades of experience in supplying the onshore sector.
Meanwhile Repsol has put renewables at the forefront of its decarbnisation efforts, recently raising its 2030 installed capacity target by 60% to 20GW.
Between 2021-25, the Madrid-based energy and chemicals group said it will allocate an additional €1 billion to low-carbon projects, taking total investment to €6.5 billion.
It is also already a partner in the 25MW WindfFloat Atlantic project off Portgual, which began generating in 2019.
Commenting on the joint venture announcement, Ørsted deputy group CEO and chief commercial officer Martin Neubert said: "We're excited to join forces with Repsol to explore floating offshore wind development in Spain and to reaffirm our commitment to driving the commercialisation of this technology, which will extend the reach of offshore wind by enabling installations further offshore and in deeper waters."
The company also recently set up office in Madrid to support its expansion.
Repsol executive director of low carbon generation, João Costeira, added: "Having Ørsted, the world leader in offshore wind, as a partner positions us to be relevant in the future development of the floating technology, with which we already have experience thanks to our involvement in the Windfloat Atlantic project off the coast of Portugal."
Hydrogen corridor
The offshore wind partnership follows the announcement of plans for a hydrogen corridor project in Spain, which Repsol will help develop via its leadership of SHYNE (Spanish Hydrogen Network), a multi-sectoral renewable hydrogen consortium.
Backed by several local development agencies, the Ebro Hydrogen Corridor would serve as a link between several regional renewable hydrogen schemes already underway in northeastern Spain.
The initiative will help develop a full value chain including production, transport, uses, and storage, with the consortium aiming to install production capacity of 400 MW by 2025 (requiring 1.5 GW of associated renewable generation production capacity), and 1.5 GW in 2030 (requiring 6 GW of renewables).
End use of renewable hydrogen will also be expanded via the transport and industrial sectors, with another objective of reaching 250,000 tonnes of products derived from renewable hydrogen annually by 2030, including methanol, ammonia and synthetic fuels.
The consortium will also promote the creation of an infrastructure network with 20 hydrogen fueling stations by 2025, with up to 100 points by 2030, to facilitate the use of renewable hydrogen in land, maritime, and rail transport.
Recommended for you

Lhyfe and Centrica to develop renewable green hydrogen in Southern North Sea