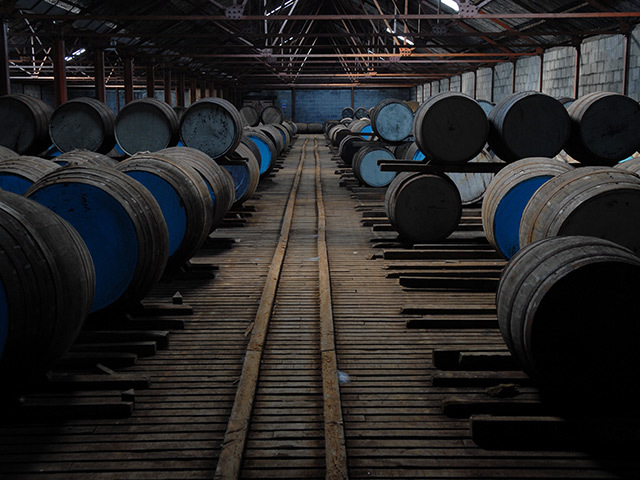 A Highland distillery has unveiled plans to build a £1.2million biomass boiler after receiving backing from the Green Investment Bank (GIB).
In its first Scottish deal, the Edinburgh-based bank is investing nearly £600,000 in Tomatin Distillery's proposed development, which is expected to cut the whisky maker's CO emissions by nearly 97,000 tonnes over 20 years.
Tomatin's new boiler will produce steam for the distilling process at the site 15 miles south of Inverness.
It will replace an oil-fired system and use wood pellets provided by Invergordon firm Balcas.
Robert Anderson, chief executive of Tomatin, said the idea had been driven by financial savings, the distillery's environmental aims and the volatility of oil markets.
He added: "Through our energy partners, Balcas, we have entered into a long-term commitment to reduce our carbon emissions by displacing the majority of our heavy fuel-oil usage."
GIB chief executive Shaun Kingsbury said further Scottish investment was on the way, adding: "I am pleased to be able to announce our first Scottish investment.
"As well as significant emission reductions, the project will provide a boost to the local economy.
"We have a strong pipeline of investments in Scotland and hope to be able to announce further investments in Scottish distilleries, as well as other projects, very soon."
Inverness, Nairn, Badenoch and Strathspey MP Danny Alexander said: "The potential for green economic growth in the Highlands is huge.
"I am confident that there will be many more investments here and elsewhere in Scotland involving the GIB.
"I look forward to seeing this investment in place and the Tomatin Distillery benefit from the reduction in their energy costs."
The rest of the cash for the boiler is being provided by the private sector through the Equifix Energy Efficiency Fund.
Tomatin Distillery, which started production in 1897, employs about 50 people and has an annual turnover of £13million from the sale of more than 1.4million bottles of whisky a year. It is owned by the Japanese Takara Shuzo company.