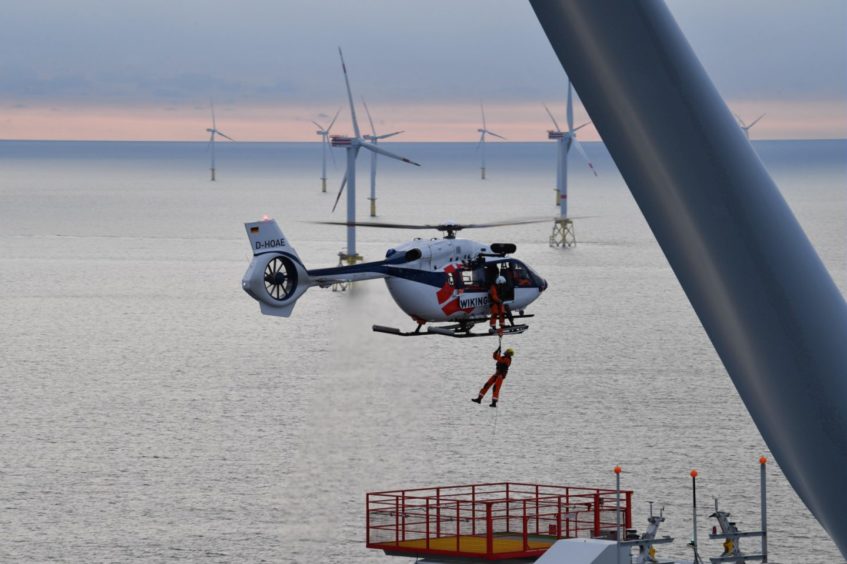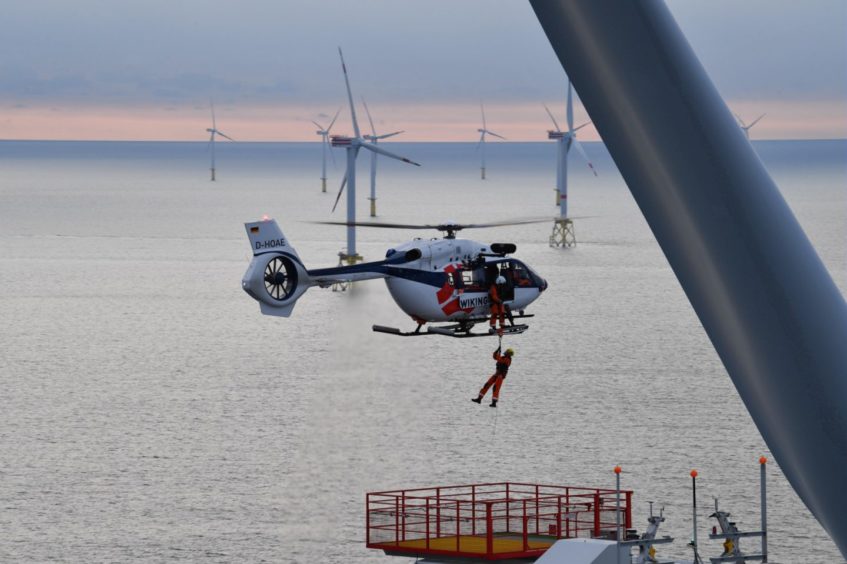 A change in Scotland's income tax take could be on the cards as workers move between subsectors and between industries in the coming years.
But ministers can help to stop receipts from falling by ensuring "green job creation" north of the border, says Hayley Strachan, director of global services at accountancy firm Deloitte.
She said: "The jobs which have been, and are expected to be, created in the renewable energy and decommissioning sectors will include roles which require many of the same skills which exist in the current energy industry workforce, as well as new highly skilled roles in areas such as data, analytics and cyber.
"There is therefore an opportunity for part of the existing workforce to be reskilled and retained.
"There is also a need to attract individuals that are not currently engaged in the energy industry, which would result in a delivery of an ongoing tax revenue stream from the energy sector."
Oil workers footing 'a lot more' in income tax
Scottish Government ministers were recently asked whether tax takings could diminish as North Sea production tails off.
According to Kenneth Gibson, Holyrood's finance committee convener, an estimated 71,000 Scottish oil and gas workers earn above the average wage, meaning they pay "a lot more" in income tax.
When asked if ministers were exploring how the transition could impact the government's coffers, public finance minister Tom Arthur said creating well-paid, low carbon employment would "compensate".
If Scotland is able to crack the just transition puzzle, Ms Strachan says it could yield a "net increase" in energy sector tax revenue.
She said: "Assuming there are no changes to the size of the workforce or to the applicable income tax rates, then a shift in the workforce between industry subsectors, or between energy and any other industry, and vice versa, may create change in Scotland's income tax take.
"This is also likely if there is a corresponding downward differential between wages in the industries and subsectors.
"However, when compared with current levels, the creation of new low carbon jobs could lead to a net increase in energy sector tax revenue because of a larger number of individuals employed and paying tax in Scotland."
Will they, wont they
A host of uncertainties remain though and there is a large degree of scepticism about whether the energy transition will offset the jobs lost from oil and gas.
During the Holyrood committee, Douglas Lumsden, North East MSP, accused the Scottish Government of "crossing their fingers" in the hope that new jobs will appear.
A report released by Robert Gordon University (RGU) last year said the UK offshore energy sector could support around 200,000 jobs by 2030, up from around 160,000 today.
It also underlined the need for reskilling to help workers make the jump from oil and gas to renewables.
Ms Strachan said: "Ongoing oil and gas activity, driven by recent demand, as well as increased and ongoing decommissioning activity, means that there is a continuing need for existing skillsets to be available for some time to come. The 2050 drive to net zero is creating a fundamental shift for oil, gas and chemical businesses, and planning is essential if we are to meet the target."
Salaries will rise as demand for skilled green jobs increase
It was also noted by Scottish Government ministers that North Sea production may have a "bit more life in it" than previously thought.
Russia's invasion of Ukraine has sparked a domestic supply drive and there are calls for government to grow hydrocarbon reserves.
Claire Scott, legal director in Pinsent Masons' employment team in Aberdeen, said it was unclear how UK tax revenues would be impacted by the transition, but that high levels of employment in the oil and gas sector would need to remain for "some time to come" to protect energy security.
She said: "As the energy transition gathers pace, more jobs will be created in renewables and energy technology, new types of jobs will evolve, and experience and expertise will increase. It seems likely salaries will rise in recognition of those increased skills and their market value.
"The debate about loss of tax revenues in the short term is perhaps a red herring. We need to focus on creating the right environment at government, industry and employer level, to foster and reward innovation and help drive the transition in a fair way.
"The UK oil and gas industry has a uniquely skilled workforce who are used to problem solving and innovating under huge pressure. Think what we can do if we can capitalise on these skills to help transform the energy industry and accelerate the reduction of environmental impact."
Recommended for you

UK government plans new oil and gas 'price shock' tax mechanism post-EPL