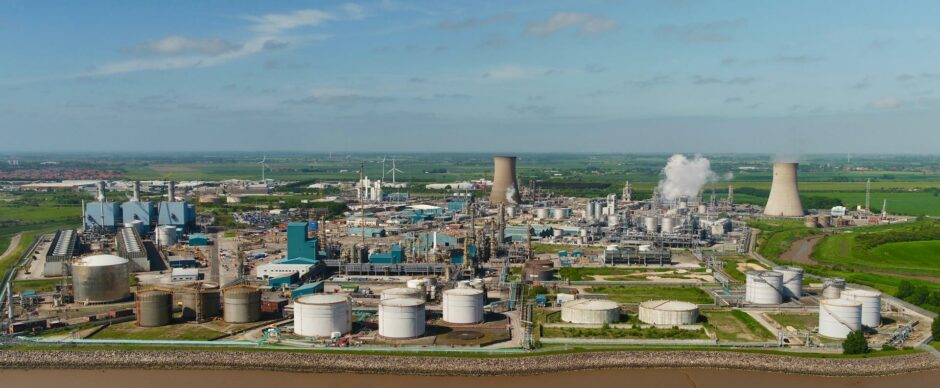 Future Biogas has selected Saltend Chemicals Park on the Humber Estuary as the site of up to 32 new CO2 storage tanks, as part of an investment worth tens of millions of pounds.
The owner and operator of the park, px Group, announced today that Future Biogas will build the liquid CO2 storage tanks by the end of 2024 on a dedicated site at Saltend.
The storage facility will enable temporary storage of 200,000 tonnes of liquified CO2 annually by mid-2025, and up to 400,000 tonnes of CO2 by the end of 2028.
The CO2 is a by-product of Future Biogas' anaerobic digestion plants and bioenergy sites, which produce biomethane from energy crops using a "regenerative" farming system, making the process carbon negative, the company says.
With several sites across the UK, produced CO2 will be captured and liquified at these facilities and then moved to Saltend.
From the tanks, the liquid CO2 will be transported via Saltend's jetty onto specially designed vessels for transportation to Norway's Northern Lights carbon capture and underground storage project (CCUS), currently under construction.
As part of the development, currently at FEED (Front End Engineering Design) stage, px Group will be involved in the design, construction, operation and maintenance of the infrastructure, and "potentially the CO2 storage facility itself", it said.
Stockton-on-Tees headquartered px Group, which also operates the St Fergus Gas Terminal, said that Saltend was chosen for its expertise in handling complex, high-hazard materials and its quality record on safety.
The park has also been chosen as the site of a world-scale hydrogen plant, as part of the Zero Carbon Humber decarbonisation initiative that recently secured major Government funding.
The Equinor-led 600 megawatt (MW) H2H Saltend low carbon hydrogen production plant will be one of the world's first at-scale facilities to produce hydrogen from natural gas, in combination with carbon capture and storage.
Group commercial manager Garry Gibbon, who oversaw the partnership with Future Biogas, commented: "Once again we have seen our commitment to top-class infrastructure at Saltend reap rewards. The development of Future Biogas is testament to the facilities and expertise on site."
Future Biogas chief executive Philipp Lukas described the site's "fantastic facilities" and "experienced people" and infrastructure as central to the company's decision.
"We are looking forward to 2025 when the first deliveries of green-CO2 removed from the atmosphere roll into Saltend for onward transportation to permanent sequestration," he added.
Recommended for you

26 bids received in UK's first carbon storage licence round