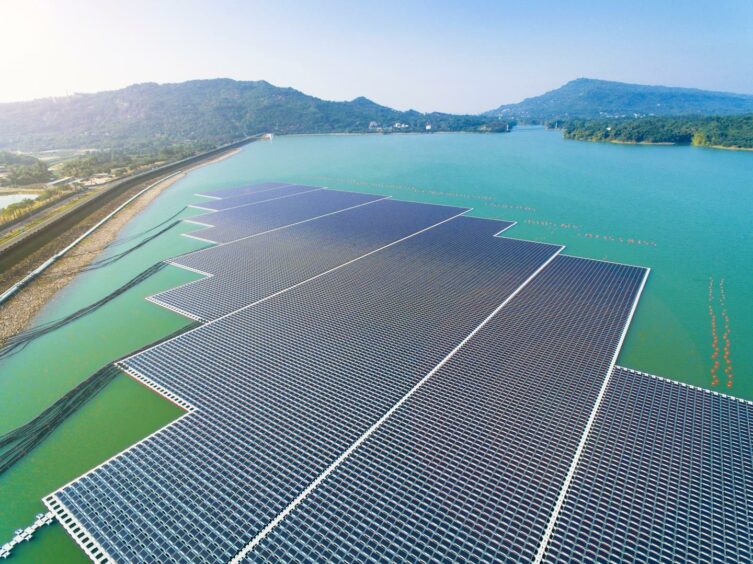 France's TotalEnergies and Japanese energy group ENEOS Holdings said that they will team up to sell electricity generated from solar power to Asian businesses.
The partners plan to establish a 50-50 joint venture by the end of June. Its name, location and capitalisation will be decided later, the pair said on Wednesday.
ENEOS and TotalEnergies aim to develop 2 gigawatts of solar power capacity over the next five years. Solar panels will be installed in nine countries including Japan, India, Thailand, Vietnam, Indonesia, Philippines, Cambodia, Singapore and Malaysia.
The electricity will be sold to local factories and commercial facilities under corporate power purchase agreements, in which the long-term contracts are determined directly between power producers and customers.
Both ENEOS and TotalEnergies engage mainly in fossil fuel projects, but they are increasing investments in renewable energy. The pair hopes to capture demand in growth markets by combining the Asian customer base of ENEOS with the French partner's development technology.
"With this partnership, TotalEnergies further demonstrates its commitment to Asia, a key continent," said Vincent Stoquart, senior vice president of the company's renewables division.
Katsuki Arisa, president of resources & power company, ENEOS corporation said "we strongly believe TotalEnergies, one of the leading energy companies on a global scale, is the best partner for us since both of us are increasingly developing the renewable energy business in the global energy transition. In addition to the highly competitive business model which TotalEnergies has developed, we will be utilising our strong brand and customer network in Japan and Asia for the business expansion of this Joint Venture. We are confident that this partnership enables us to expand this business efficiently and effectively in Asia including Japan."
Recommended for you

TotalEnergies approves $700m Fenix gas project off Argentina