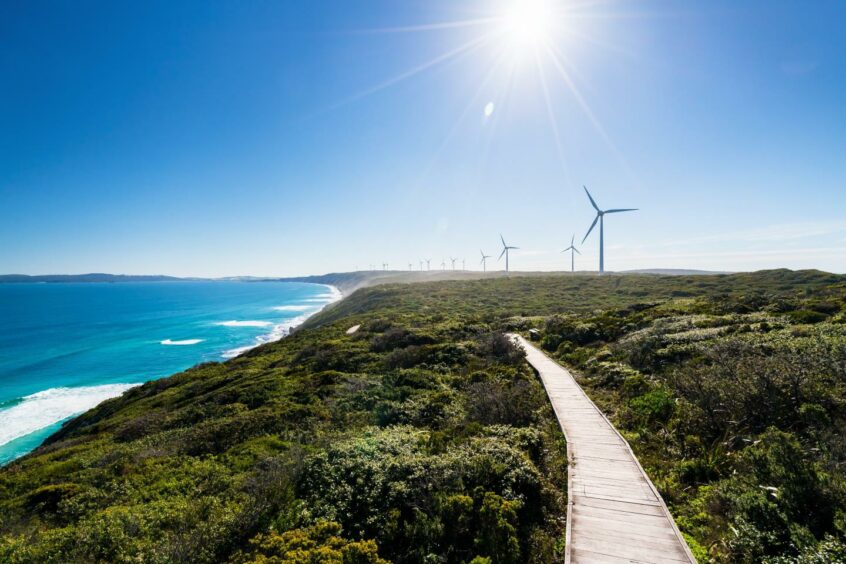 The Australian subsidiary of Spanish utility Iberdrola has acquired the rights to an up to 1-GW onshore wind project in the Australian state of Queensland. This further expands its operations in the local market as part of a wider green energy expansion strategy.
The deal, announced earlier this week, involves the Mount James wind farm project, which was originally started by local company North Queensland Renewable Energy Zone (NQREZ). When it presented the project, with a planned 200 turbines, back in 2020, the company reported that the proposal would need an investment of A$2 billion (US$1.47 billion)
Iberdrola said the region has the potential to become a major green hydrogen hub and green materials export corridor.
"As the nearly 25 GW of coal-fired thermal generation is decommissioned and exits the National Electricity Market, significant investment will be required to replace all of this generation capacity. In this context, the Mount James wind project thus becomes one of the key clean energy assets in Iberdrola's growth strategy in the region," Iberdorla said in a statement.
"Environmental studies have been completed on the 50,000 hectares of the Mount James wind project site, which will allow the wind farm to be designed to avoid environmentally and heritage sensitive areas. In addition, all permits for the construction of the project are being processed," added the company.
Since entering the Australian market in 2019, Iberdrola has invested in about 760 MW of renewables capacity, marking a capital commitment of more than A$ 1 billion. Among the Spanish company's biggest projects in Australia is the 317 MW Port Augusta wind-solar complex that is in the process of being commissioned in South Australia.
Recommended for you

Australia primed to become green hydrogen powerhouse