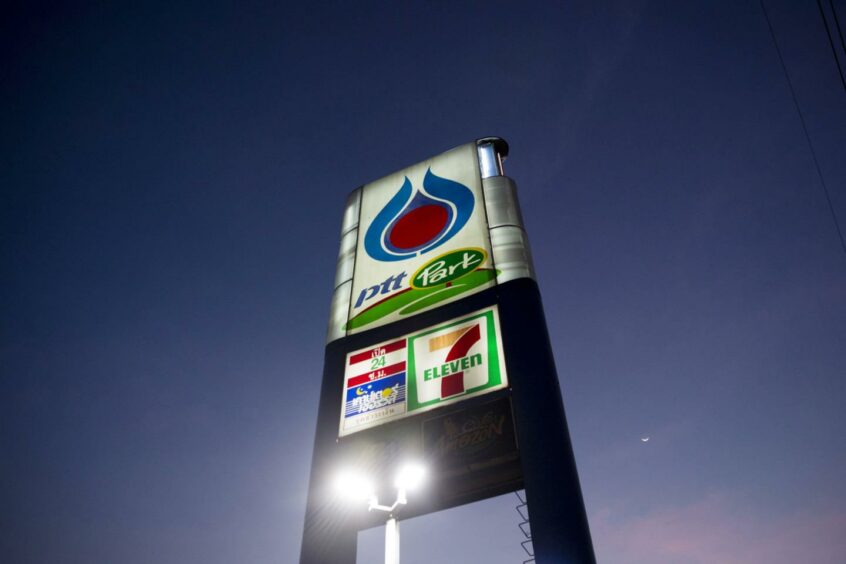 Japanese companies Inpex and JGC are teaming up with Thai upstream player PTT Exploration & Production (PTTEP) to explore potential carbon capture and storage (CCS) developments in Thailand. The move follows PTTEP's recent announcement that it has set a 2050 carbon neutral target.
The trio signed a memorandum of understanding (MoU) covering the study of CCS solutions to help industries, including the oil and gas sector, as well as hard-to-abate industries, and power generation cut their carbon dioxide (CO2) emissions.
The collaboration will involve identifying and evaluating facilities, as well as procedures and technologies, concerning CCS, to build viable CCS solutions for Thailand, JGC said in a statement.
This collaboration on the Thailand Carbon Capture and Storage Initiative is linked to the Asia Energy Transition Initiative (AETI), a plan unveiled by the government of Japan in 2021 that aims to help achieve sustainable economic growth and carbon neutrality in Asia through energy transitions. The collaboration may also lead to opportunities in other related businesses including low carbon solutions and clean energy such as hydrogen and ammonia, which would help accelerate the transitions, added JGC.
PTTEP's Net Zero Target
Thailand's PTTEP is the latest national oil company (NOC) to announce a net zero emissions target, setting 2050 as the date by which it will go carbon neutral. PTTEP's target covers scope one and two emissions for assets under operational control. In support of this goal, PTTEP aims to reduce scope one and two emission intensity by 30% by 2030, and by 50% by 2040.
To reduce emissions, PTTEP will increase its emphasis on natural gas, and factor emissions intensity into future investment decisions. Energy research firm Wood Mackenzie's modelling shows the share of gas in PTTEP's annual output is set to rise to 50% by 2026, while net equity intensity will fall significantly between 2020 and 2030.
However, based on Wood Mackenzie's estimates, operated intensity will remain steady over the period. "Considerable investment will be required to minimise emissions from mature operations in the Gulf of Thailand, and to apply CCS to new projects in Sarawak, Malaysia," noted Andrew Harwood, Asia Pacific research director at Wood Mackenzie.
Recommended for you

Japan's Mitsui on the hunt for carbon storage in Asia Pacific