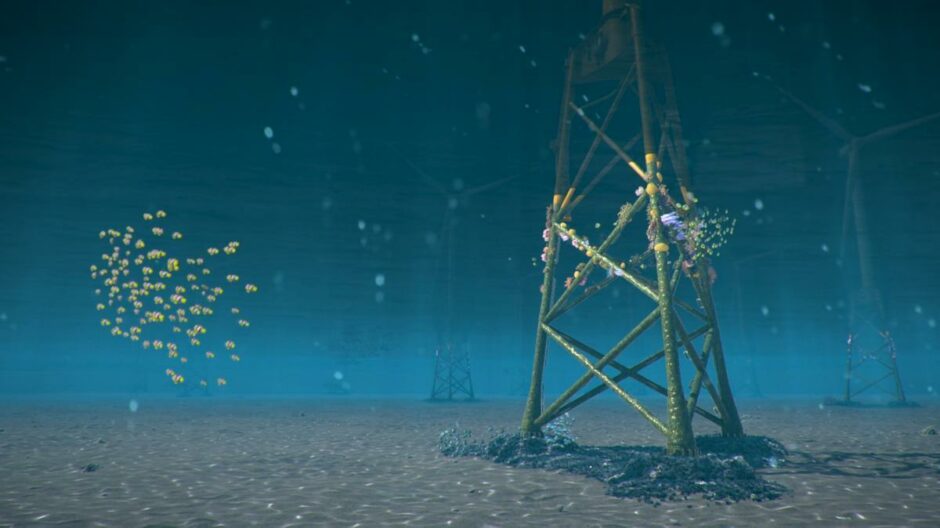 Wind developer Ørsted has launched a project which aims to support new reefs by growing corals on wind turbine foundations in waters off Taiwan.
Dubbed "ReCoral", the goal of the programme is to determine whether corals can be successfully grown on offshore wind turbine foundations and evaluate the potential biodiversity benefits this could bring.
According to the UN Environment Programme, coral reefs provide habitat for an estimated 32% of all marine species, but global warming and increasing sea surface temperatures can create a bleaching effect that threatens the survival of tropical coral reef ecosystems.
However, at wind farm locations further offshore temperatures tend to be more stable due to vertical mixing in the water column, which prevents extreme temperature increases.
Ørsted's hope is that these locations can help limit the risk of bleaching and will enable healthy corals to grow on wind turbine foundations. Corals will also be grown close to the water's surface to ensure sufficient sunlight.
So-called rig-to-reef schemes have been a staple route for oil and gas decommissioning for decades, though the practice is not universally accepted across all regions, and typically focuses on end-of-life disposal solutions for marine components such as platform jackets.
Ørsted's programme instead proposes that reefs could be fostered over the operating life of the asset, as part of its target to achieve a "net-positive biodiversity impact" for all of its energy projects by 2030.
Beginning in 2020, biologists and marine specialists from the company teamed up with private and academic coral experts to mature and test the concept. Working with the Penghu Marine Biology Research Center in Taiwan, they developed a non-invasive methodology for coral seeding, in vitro fertilisation, larvae transport, and larvae attachment to wind turbine foundations.
Rather than removing anything from existing coral ecosystems, ReCoral's approach relies on the collection of surplus coral egg bundles that wash up on shorelines and would not otherwise survive.
In 2021, the ReCoral team successfully grew juvenile corals on underwater steel and concrete substrates at a quayside test facility for the first time.
June this year will see a proof-of-concept trial begin at Ørsted's 900MW Greater Changhua offshore wind farms in Taiwan, which generated first power last month.
The trial will see the concept tested in open waters on four separate turbine foundations.
If the proof-of-concept is successful, the team intend to investigate how it could be scaled up, with the ultimate aim of using additional coral larvae generated at offshore wind farm locations to restore and enhance threatened near-shore reef systems.
Ørsted said ReCoral could potentially be applied to offshore foundations of any kind in tropical waters around the world.
Its team will share any findings with the coral conservation community, and with other wind farm developers, regardless of whether the ReCoral pilot succeeds.
The company's group president and CEO, Mads Nipper, said: "To halt climate change and create a sustainable future for the planet, its ecosystems, and its people, we must speed up the transition from fossil fuels to renewables. Governments are preparing a significant expansion of offshore wind energy, and I'm confident that if done right, the offshore wind build-out can support and enhance ocean biodiversity."
Recommended for you

Ørsted exec picked to lead Salamander floating wind scheme