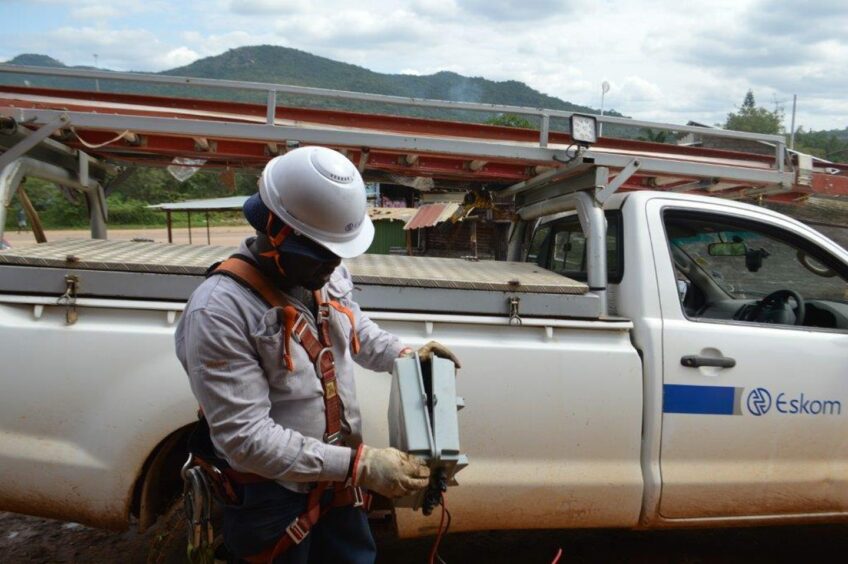 Eskom will work with the National Prosecuting Authority (NPA) in an attempt to tackle the state capture allegations and the continuing cable theft problem.
Chief Justice Ray Zondo released the fourth part of his report into the state capture allegations last week.
The report aimed to investigate the actions of former president Jacob Zuma and the Gupta family. The allegations included concerns about Eskom awarding over priced contracts to companies related to the Guptas.
NPA director Shamila Batohi held talks with Eskom CEO Andre de Ruyter on May 5. A joint statement said holding those responsible to account was a "priority for both entities".
The two agencies will share information and co-ordination, they said. The NPA has made progress on tackling corruption claims around state-backed companies, including Eskom.
"Impunity for these crimes committed against the people is no longer an option," they said.
Eskom said it would be available and provide "all assistance" to prosecute. Eskom has set up a team to investigate the Zondo report.
The statement also said they would continue to work on tackling other crimes, including cable theft and damage to infrastructure. Cable theft costs Eskom around 2 billion rand ($124.7 million) per year.
Naming names
The report focused on the period from 2014 to 2017. In particular, there were clear shortcomings in the procurement processes. "Any process of renewal and ridding the organization of impropriety, whether state capture related or not, needs to solve these deficiencies," Zondo said.
The previous president removed various Eskom officials for seemingly not co-operating with the Guptas.
The report raised concerns around a number of Eskom officials, particularly high-ranking executives.
One executive Zondo named was Matshela Koko, who was CEO for a time at Eskom. The evidence "reveals quite conclusively that Mr Koko was working with the Guptas or their associates to facilitate the capture of Eskom", it said.
Koko, for one, has taken issue with the Zondo findings. The executive said Zondo had failed to read his affidavit on the affairs. Furthermore, he has defended Eskom's actions during the period under review, saying there was no load shedding.
The commission also found the former CEO Brian Molefe and former CFO Anoj Singh were "Gupta associates who helped the Guptas, their associates and their entities to steal money from Transnet and Eskom".
Recommended for you

Eskom denies total blackout concerns amid widespread load shedding