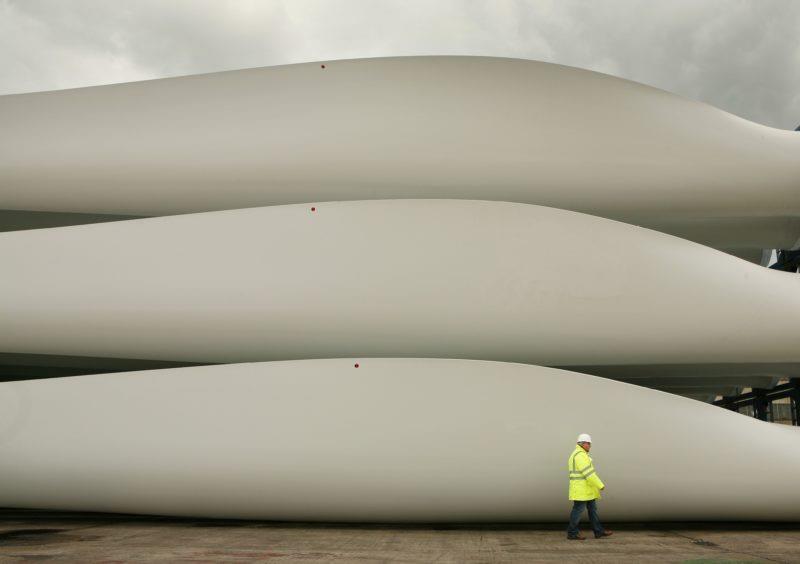 Efforts to drive green job creation in the UK have "stepped up a gear" after a dedicated taskforce held its inaugural meeting.
Representatives from BP and Orsted were present as the new Green Jobs Delivery Group met for the first time on Wednesday.
Co-chaired by energy minister Greg Hands, it aims to support the delivery of up to 480,000 low carbon positions by 2030.
In doing so the group hopes to ensure the UK has the skilled workforce needed to drive a green industrial revolution.
It also seeks to support workers, businesses and local areas throughout the transition from oil and gas to renewables.
E.ON's UK chief executive Michael Lewis was selected to be co-chairman of the meeting alongside the energy minister.
A host of energy companies were also involved in the discussion, including oil giant BP, renewables firm Orsted and turbine manufacturer Siemens.
From academia, Paul de Leeuw, director of Robert Gordon University's Energy Transition Institute , was in attendance, alongside union representatives and climate groups.
Mr Lewis said: "Our economy is on an historic journey towards becoming more environmentally friendly than ever. Our green transition is affecting every single sector and we need to ensure green jobs are open to everyone.
"The UK needs a future pipeline of talent to power it towards net zero and this Delivery Group will ensure industry and government work together, so we have the diverse, skilled and resilient workforce needed for the future."
By supporting a green industrial revolution, the government hopes to unlock up to £100 billion of private investment by 2030, by which point 95% of electricity could be low carbon.
To achieve that the UK will need a "lot more skilled workers" to deliver electric vehicles (EVs), heat pumps, hydrogen boilers, wind turbines and solar panels.
According to ministers, nearly 68,000 green jobs across the UK economy have already been created or are in the pipeline since the publication of the 10 Point Plan in 2020.
Mr Hands, said: "We will need tens of thousands of skilled workers for our clean transition and to boost energy security; and well-paid green jobs will help with the cost of living. Spreading opportunity by levelling up all parts of the country.
"The UK's most important asset is its workforce. Our new Delivery Group will help us ensure employers have the know-how and employees the skills to drive our transition to becoming the world's leading green economy."
Westminster recently published its energy security strategy, setting out how the UK will accelerate the transition while supporting North Sea hydrocarbon production.
Other key ambitions include hastening nuclear deployment, delivering a fivefold increase in offshore wind capacity, and doubling low carbon hydrogen production capacity by 2030.
Chief operating officer of Make UK, Ben Fletcher, said: "Manufacturers are leading the charge in the green revolution to our Net-Zero target and ensuring that they can meet their skills need will be crucial to our economic success.
"We are pleased to join the Green Job Delivery Group which can collectively deliver the growing demand for green skills now and in the future."