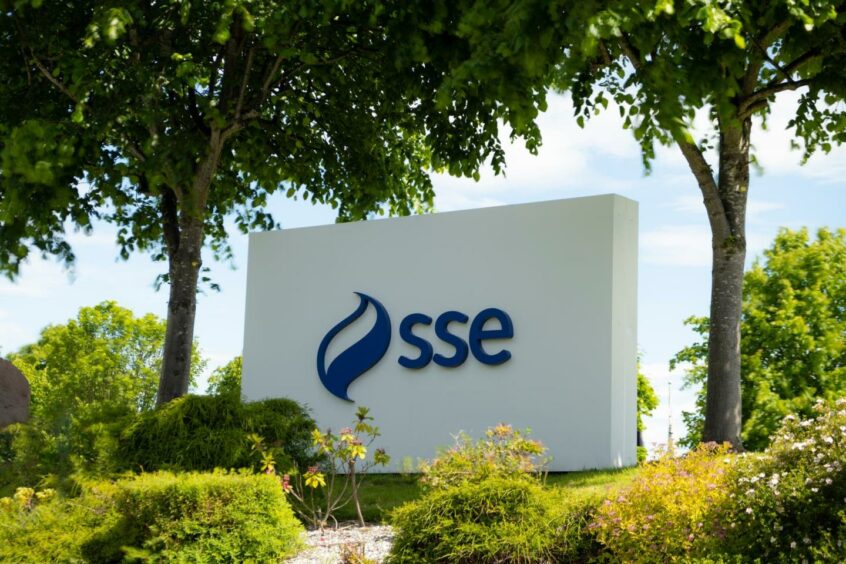 SSE reported a near 50% jump in full-year profits last year, as it accelerates plans to invest £24 billion in renewables and energy transition projects and hire 1,000 people per year across the UK.
Publishing its preliminary results for the financial year ended March 31, SSE reported pre-tax profits just shy of £3.5 billion – up 44% on the £2.4bn seen in financial 2020-21.
EBITDA also swelled to £4.5bn, compared with £3.4bn the previous year.
Earnings were buoyed by the £1.3bn sale of its entire 33.3% stake in Scotia Gas Networks last year, which took the group's asset disposal programme to a total of around £2.8bn so far.
Despite its bumper results, the Perth-headquartered group said current investment plans will see it "investing significantly more than it makes in profits" over the next few years, as it looks to growth opportunities and a ramp-up in net-zero efforts.
SSE pledged to invest in excess of £24bn in the UK this decade, on the back of its net zero acceleration programme (NZAP).
It said investment would be directed towards "radically increasing" renewables capacity with a fivefold increase in output by 2031, upgrading electricity networks to support increased demand and investing in low-carbon flexible generation such as pumped hydro storage and carbon capture.
SSE committed a record £2bn in capital expenditure last year, as it set out to deliver the £12.5bn NZAP, first announced in November – though chief executive Alistair Phillips-Davies said the latter amount would "act as a floor, not a ceiling".
It also intends to add to its current 11,000-strong workforce and anticipates taking on a further 1,000 people per year over the next five years under current growth plans.
Commenting on the group's results, Mr Phillips-Davies said: "This was a year in which our resilient business mix and balanced portfolio of assets helped us navigate volatile markets and meet our financial objectives whilst making record investments in the critical UK infrastructure needed to tackle climate change and deliver more secure, independent energy supplies."
Providing updates on key projects, the company said 21 jackets and turbines were now installed at the Seagreen wind farm off the Angus coast, in which it holds a minority 49% stake alongside TotalEnergies.
First power is expected in July with commercial operations by mid-April 2023, though SSE noted the potential impact of a recent incident on the Saipem S7000 installation vessel. "The project team is working closely with contractors to manage and mitigate project impacts," it added.
The group reports "positive progress" at its consented Coire Glas pumped hydro storage project, which could reach up to 1,500MW in size – adding up to 30GWh and doubling the current electricity storage capacity of the UK.
Notably, SSE also opened an office in Boston early in 2022 and will now be "assessing participation" in upcoming US offshore wind leasing rounds. One found, off California, was cited specifically, and is expected to take place in Autumn 2022.
"We are delivering major projects, building pipelines, and have made inroads in Southern Europe and Japan as we export our renewables capabilities internationally to fulfil SSE's considerable potential," Mr Phillips-Davies continued.
The results also saw the company unveil a new dividend plan from 2023-24, in which it intends to pay at least £3.50 per share across the five years.
Recommended for you

Ithaca Energy posts huge $2bn profits in first results since IPO