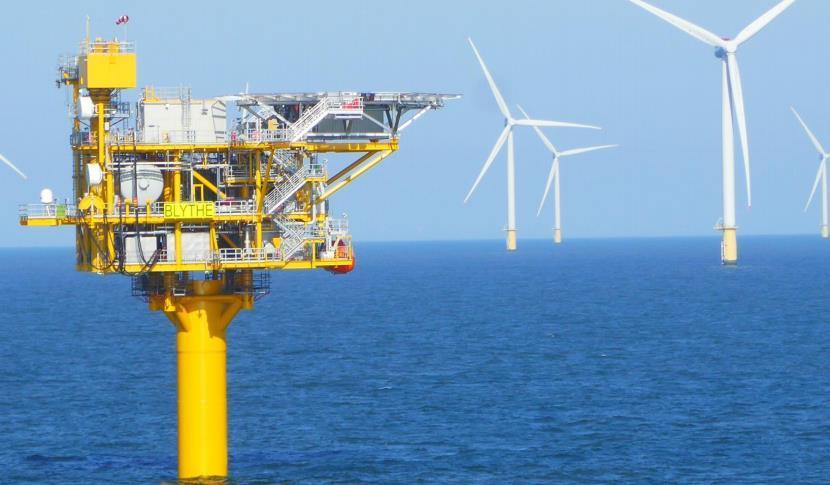 Recent months have underlined that energy security "still trumps" sustainability in the minds of politicians, the head of a trade body has claimed.
Dan McGrail, chief executive of RenewableUK, says the descent of the "dark clouds of war" on Europe has galvanised Westminster in a way that the COP26 climate conference did not.
Russia's invasion of Ukraine in February skyrocketed energy security to the top of many government agendas.
There is a growing drive to scale up domestic oil and gas production and green energy deployment to replace Russian imports and bolster the UK's power supply.
Mr McGrail said: "There was momentum building, but then the dark clouds of war in Europe change everything. And what I learnt is that energy security still trumps sustainability when it comes to getting politicians to mobilise around action.
"That is clearly linked, very importantly, to the direct impact that the risk to energy security has had on people's lives.
"The speed of that progress and ambition over the last six months, has overtaken, in many respects, that positive momentum building after COP26. And we met the Prime Minister recently to talk about the important role the renewables industry will play."
During his speech at the Southern North Sea conference in Norwich, Mr McGrail also previewed the findings of an upcoming RenewableUK jobs and skills report.
Due to be published in partnership with the Offshore Wind Industry Council (OWIC), the study predicts that, by the end of the decade, there will be 97,000 people working in offshore wind across the UK.
That is up from a current baseline of 31,000 workers, in turn a 16% increase on the number of individuals there were employed in the sector in 2020.
In the east of England specifically, there is forecast to be 7,000 more people working in offshore wind in 2030 than there are today.
Mr McGrail said: "The figures show the incredible resilience of the industry through the pandemic, and the importance of the industry over the last couple of years."
Recommended for you

UK Government to join Global Offshore Wind Alliance