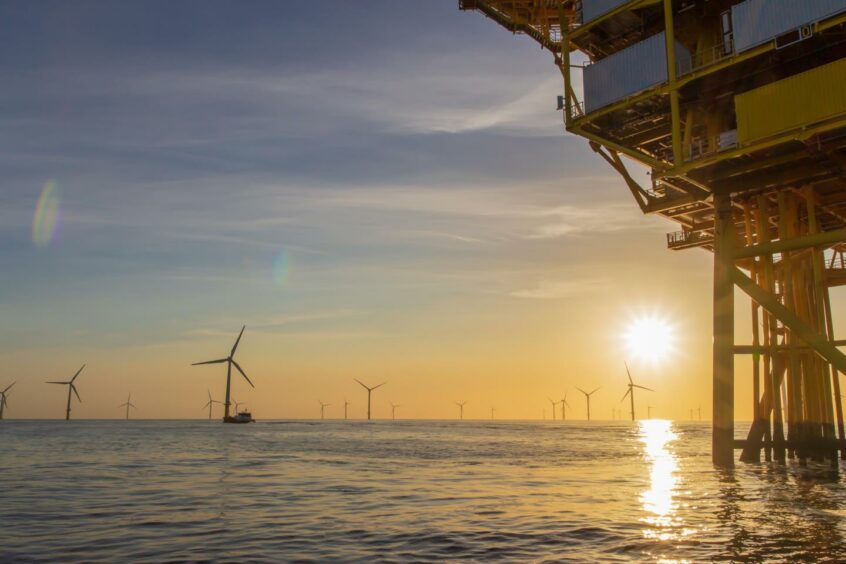 An offshore wind expert has labelled the UK Government's new electricity generators windfall tax a "penalty" on early entrants into the renewables market.
Global managing director of renewables at consultancy firm John MacAskill at ABL Group believes oil companies have "gotten off lightly", compare to the green energy sector.
And he has accused the UK Government of creating an unattractive investment environment for low carbon investors.
In addition to upping the windfall tax on oil and gas producer, Chancellor Jeremy Hunt hit electricity generators with a temporary levy of 45% on "extraordinary profits".
Taken with corporation tax, the move brings the headline rate on earnings for green energy companies to 70%.
It will only apply to older renewables schemes that do not have a Contracts for Difference (CfD), now government's preferred support mechanism.
That is because projects without a CfD are tied to the price of gas, meaning it is sold at a higher price, despite being cheaper.
Steps are being taken to decouple the two, but Mr MacAskill says going after green energy generators is the wrong approach at the wrong time.
He said: "It is disappointing that with a background of COP27 and lethargic at best growth in this country that the Chancellor decided to hit the renewables sector harder than oil and gas. It does not make sense when renewables and especially offshore wind, especially with the boon that the ScotWind pipeline can make to industrial growth.
"We have to remember this is a fossil fuel crisis; more renewables equals less volatile and expensive gas in our power mix. The UK has some fantastic foundations for offshore wind investment, but the UK Government needs to be reminded that with many emerging markets and more mature markets adding to their pipelines, the UK, though important, is not the only game in town.
"Perversely this is in one sense a penalty to being early entrant into developing renewables, the power sector windfall tax only falls on pre-CfD projects. So adding that to the more benign application of the tax to oil and gas, the oil companies have gotten off lightly in comparison to our power utility companies who have lead renewable energy deployment in this country.
"This together with the recent general UK political climate of uncertainty is not an attractive one for investors and can only impact investment risks negatively."
Trade bodies have also slammed the UK Government policy, especially given the onus is on industry to spend big to deliver the transition.
Chief executive of Scottish Renewables Claire Mack says that to fund the £1.4 trillion needed to rewire the energy system, stability is key.
Instead, the windfall tax "damages this country's reputation as a leader in renewable energy"; especially as the investment relief mechanism included for oil and gas hasn't been replicated.
She said: "Many renewable energy generators on older contracts have sold their power far in advance, so are not benefitting from excess profits from wholesale price rises caused by the cost of gas. We would therefore urge the government to ensure that the 45% windfall tax announced today does not unfairly impact these generators which have not been earning increased profits.
"It is now vital that the UK Government moves swiftly to implement new power contracts, suggested by industry, which will cut costs for consumers and provide long-term certainty so that the unpredictable nature of the UK electricity market is addressed as soon as possible."
Recommended for you

Adopting an integration approach to accelerate climate goal progress