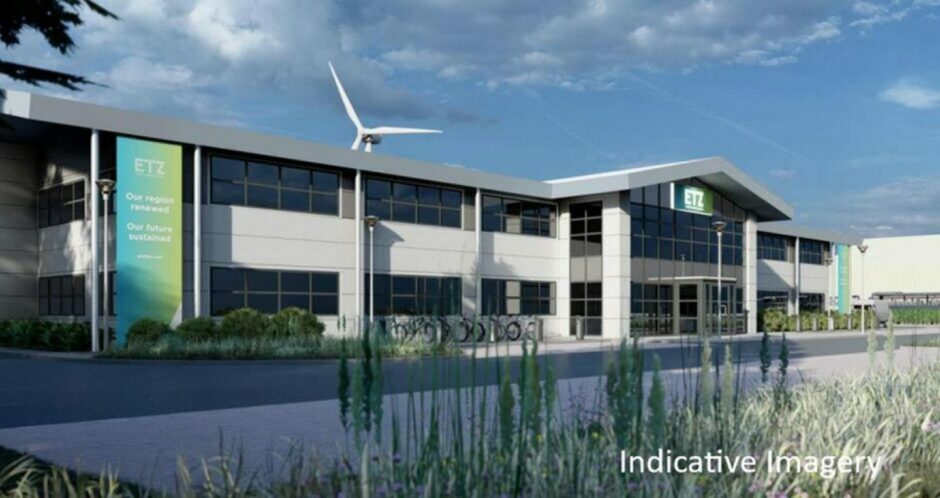 The brains behind Aberdeen's energy transition zone (ETZ) have explained how its "campus model" will present businesses with an "unrivalled opportunity".
ETZ Ltd has provided fresh blueprints outlining how the vast expanse to the south of the city will be broken down into five distinct patches.
The not-for-profit group say the "campus model" will "revitalise" industrial sites at Altens – providing firms with the "unique opportunity to invest in the largest dedicated energy transition complex in Scotland".
It's all part of plans to "accelerate" energy transition at a time when new jobs are needed to secure the north-east's economic future.
What are the specialist campuses planned for the Aberdeen ETZ?
Efforts are already under way to create "market ready" properties across the land earmarked for the mammoth project, though any changes will need to be approved by the council.
Marine Gateway
The ETZ would be based next to the £400 million south harbour.
Bosses say direct access to the quayside is a "crucial requirement of potential investors".
The "marine gateway" campus will be aimed at firms manufacturing and transporting components and materials for use offshore.
Innovation Campus
This would be created on Hareness Road.
The Altens Industrial Estate there is "suitable for a mix of light industrial, supply-chain, and research and development activities".
The new Energy Incubator and Scale Up Hub (EISH) in Altens would be the "centrepiece" of the campus, offering low carbon firms "flexible accommodation" along with a space to learn.
ETZ predicts an "entrepreneurial environment" will blossom, where "ideas and partnerships are formed".
Offshore Wind Campus
This site within the Altens estate would be in addition to activity at the Marine Gateway area.
It would provide "flexible industrial units, suitable for a mix of manufacturing and supply-chain activities".
ETZ Ltd has already partnered with Offshore Renewable Energy (ORE) Catapult to develop the world's first National Floating Wind Innovation Centre there.
Aberdeen estate's 'dilapidated buildings' part of ETZ campus plan
Hydrogen Campus
The creation of a Hydrogen Campus in the ETZ is proposed to further strengthen Aberdeen as a "centre of excellence for hydrogen"
It would feature a "landing site" for ERM Dolphyn's offshore green hydrogen production pipeline and a "green hydrogen test and demonstration facility".
This would encompass the site of Doonie's Rare Breeds Farm and the Peterseat area of Altens Industrial Estate.
Skills Campus
This would be formed adjacent to the North East of Scotland College's (Nescol) Altens building.
It would be the location of the advanced manufacturing skills hub funded through Just Transition money.
The £5m investment is to provide new flexible teaching spaces, demonstration areas and a welding and fabrication academy
ETZ Ltd says: "Transforming dilapidated industrial space in proximity to the college, will allow an accessible and wide array of courses for students."
The building would be available to local groups too, while acting as the home for a mobile skills hub that would visit nearby schools.
This would also be where a National Energy Skills Accelerator (NESA) is created to help provide oil and gas workers with new energy transition opportunities.
It comes after refreshed plans for the ETZ were unveiled in Torry at the weekend.
The revised masterplan means only a third of St Fittick's Park will be developed, after locals fought to save the space.
Businesses to 'thrive' as part of campus
ETZ Ltd chief executive, Maggie McGinlay, insists the major scheme is a vital chance to change the course of history.
She said: "We have adapted before and, through a pioneering entrepreneurial spirit, we are in the process of adapting again.
"Through the specialist campus model, ETZ Ltd is building an innovative ecosystem, unrivalled anywhere in the UK.
"By investing in the Zone, businesses will benefit from being part of a dedicated net zero cluster.
"This region is, without doubt, one the most attractive locations in the world for investment in low carbon technologies.
ETZ Ltd hopes to have "designed and completed" the phased development aimed at securing 2,500 direct jobs.
Recommended for you

Aberdeen St Fittick's Park and Doonies ETZ plans unveiled amid ongoing legal row