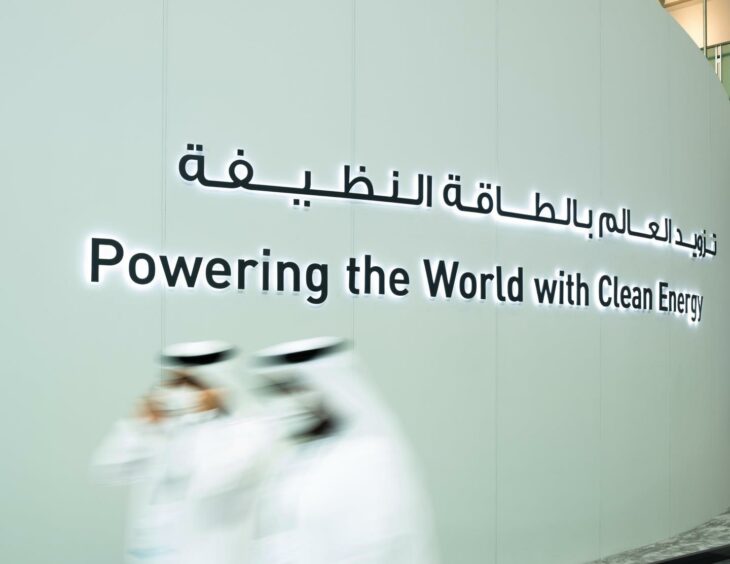 TAQA and Adnoc have completed the acquisition of stakes in clean energy operator Masdar, coming in alongside Mubadala Holdings.
TAQA has taken a 43% stake in Masdar's renewable energy business, while Adnoc has taken 24%. Mubadala will hold the remaining 33%.
Adnoc took a 43% stake in Masdar's green hydrogen business, while TAQA will have 24%. Mubadala, again, keeps 33%.
TAQA paid $1.02 billion in cash for its stake.
The new partnership aims to develop Masdar into a "global clean energy powerhouse". It will consolidate the renewable energy and green hydrogen efforts of the three companies.
Mubadala group CEO Khaldoon Khalifa Al Mubarak said setting up Masdar 16 years ago was intended to build capabilities and support innovation.
"Today, Masdar is one of the world's fastest-growing renewable energy companies. This significant milestone helps unlock synergies in Masdar's continued growth journey and the UAE's global energy leadership."
TAQA chairman Mohamed Hassan Alsuwaidi said the deal was the start of Masdar's journey to become one of the largest clean energy companies in the world.
"Over the next decade, Masdar will rapidly expand its renewable energy and green hydrogen investments to accelerate decarbonisation," Alsuwaidi said.
Driving force
"Last year, TAQA committed to a renewable energy share of 30% of its total power generation capacity by 2030. Our stake in Masdar is a key part of delivering on this target, while supporting the UAE's ambition to cut greenhouse gas emissions and be a driving force in the global energy transition."
Masdar has set a goal of reaching 100 GW of renewable energy by 2030, driven largely by wind and solar. It has a longer-term goal of reaching 200 GW.
In terms of green hydrogen, Masdar aims to reach 1 million tonnes by 2030.
The company focuses on expansion in the US, Middle East and North Africa, the CIS area, APAC and "key European countries". Masdar has said previously that it is interested in additional opportunities in the UK, including in the ScotWind rounds. It is also working to provide clean energy domestically.
Adnoc chairman Sultan Ahmed Al Jaber will continue as Masdar chairman. TAQA chairman Alsuwaidi is deputy chairman.
The Abu Dhabi state-owned oil company launched a low carbon unit this week and appointed Musabbeh Al Kaabi as executive director. He will also serve on Masdar's board.
Mohamed Jameel Al Ramahi will continue as CEO of Masdar.
Recommended for you

UAE uses COP28 to push Adnoc, Masdar agenda