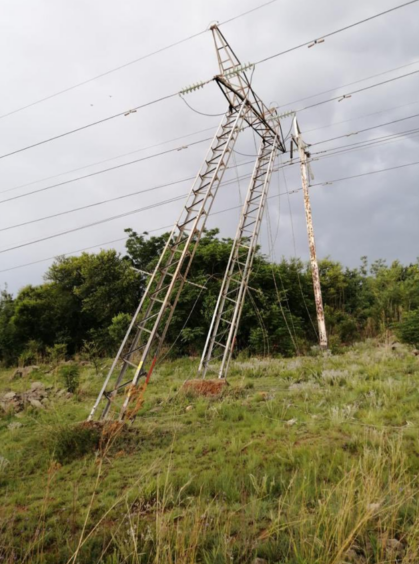 Eskom head Andre de Ruyter has resigned, according to various reports, as South Africa faces an increasingly tough time in securing the power supplies it requires.
State-owned SABC has reported the resignation.
Eskom has not responded to a request for comment. De Ruyter took over Eskom in 2020.
Talk of de Ruyter's future grew last week when Minister of Mineral Resources and Energy Gwede Mantashe had harsh words for Eskom.
Mantahe said that "any other government" would be overthrown because of the depths of load shedding that South Africa has reached.
"Eskom, by not attending to load shedding, is actively agitating for the overthrow of the state," Mantashe continued.
Eskom on Friday reported that 5,901 MW of power was offline for planned maintenance. Another 15,394 MW is offline owing to breakdowns.
The company took the Koeberg Unit 1 offline this week, with the nuclear facility in need of scheduled maintenance. Furthermore, three units at Kusile went offline in October, owing to chimney problems.
Eskom has also run down its emergency stores of diesel. The company has said it is preserving what it can for "extreme emergency situations such as multiple, simultaneous trips of generators".
The Treasury released a statement last week saying Eskom had not requested additional funds at the time the budget was being prepared. However, the government is "acutely aware" of diesel shortages and the Treasury is working to find solutions, it said.
Some business groups came out in support of Eskom management last week. Business Unity South Africa (BUSA) and others called for "calm" in a statement. "We express our support for Eskom leadership and staff who are managing through this crisis," it said.
Recommended for you

Eskom bids farewell to "persona non grata" Oberholzer