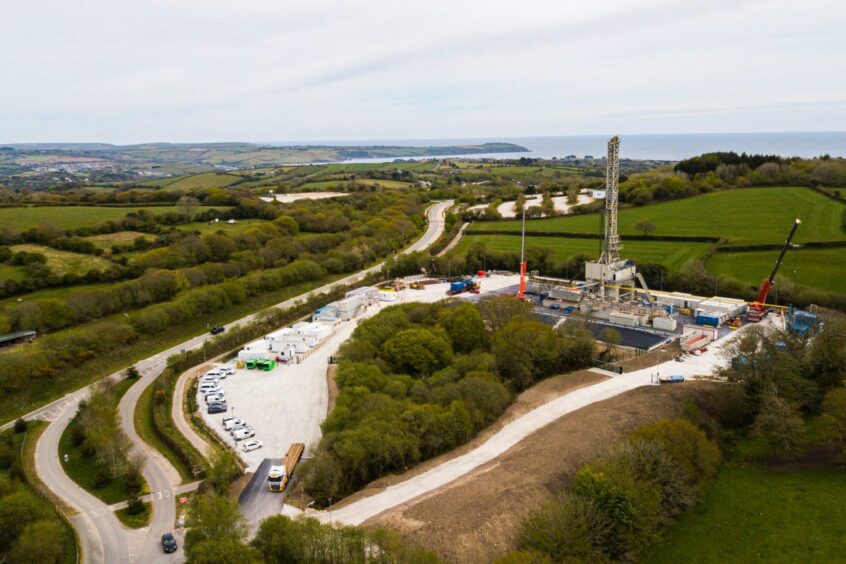 Ministers are considering whether geothermal generation will be eligible for support under the next Contracts for Difference (CfD) allocation, as proponents look to kickstart the sector.
Minister for Business, Energy and Corporate Responsibility at BEIS, Martin Callanan, confirmed that the department would consider geothermal technologies which generate electricity for inclusion under the next allocation round (AR) in a letter to the cross-party Environmental Audit Committee (EAC) published today.
However, he stopped short of guaranteeing a ringfenced subsidy pot which many consider vital to spurring development of the sector in the UK.
It follows a series of recommendations made by the committee as to the potential of geothermal to meet the need for both electricity and heat.
EAC chairman, Philip Dunne MP, said the committee's last session in October had heard that geothermal energy could potentially fulfil much of the UK's heating and power needs "without damaging emissions of oil and gas."
In its letter, Mr Dunne said the EAC had "voiced concerns" that the government was "failing to send the right signals to industry about its overall backing for geothermal technologies"
In his reply, Mr Callanan, said: "BEIS is currently considering auction parameters for all technologies in the next round of the Contracts for Difference scheme, including any for geothermal, taking into account evidence of the pipeline of available projects. The Government will publish details of these parameters ahead of the round opening in March 2023."
AR5 'litmus test'
The fifth allocation round (AR5) is expected to open to new applicants in March 2023, though auction parameters will be announced in January.
The EAC said that in practice these parameters will determine whether any geothermal power projects will be in a position to apply.
The technology is already eligible to bid as part of Pot 2 within AR5, alongside options such as biomass with combined heat and power, floating offshore wind, tidal stream and wave.
However, given its nascent status, geothermal developers fear they may not be able to compete against other solutions on cost alone.
Proponents instead have called for a ringfenced pot to be made available for geothermal power, as was recently approved for tidal energy.
Mr Dunne welcomed the minister's reassurance, but suggested BEIS' reply "does not on its own send a particularly encouraging message to the sector."
"While it is encouraging to learn that geothermal power is in the mix for the next round of Contracts for Difference auctions, in practice the auction parameters will determine whether geothermal power projects will actually benefit from this support.
"The announcement of these parameters early in 2023 will be a litmus test of the government's commitment to supporting geothermal power by establishing a ringfenced pot for electricity generated from geothermal."
Geothermal heating
Mr Callanan's letter also confirms that the government will continue to monitor the technological and regulatory environment that would support geothermal technologies for heating.
Geothermal energy currently delivers less than 0.3% of the UK's annual heat demand, from only a fraction of the estimated available resources.
Responding directly to an EAC query on the establishment of a licensing process, the minister added: "Introducing a licencing regime can have benefits but also introduces additional costs and barriers which can slow down development."
He said the department would continue to engage with the Environment Agency, Coal Authority and North Sea Transition Authority (NSTA) to consider the "timing, form and benefits" of creating such a regime.
He added that BEIS has committed to introducing heat network zoning by 2025 as part of a wider programme of measures to bring down the costs of heat networks.
Responding to the letter, Mr Dunne added: "Current Government support for small-scale geothermal heating, in the form of domestic heat pumps, is welcome: but Ministers must now accelerate the pace at which they are evaluating the potential for large-scale geothermal to contribute to the nation's heating needs."
Recommended for you

CfD results cast shadow over future of ScotWind projects