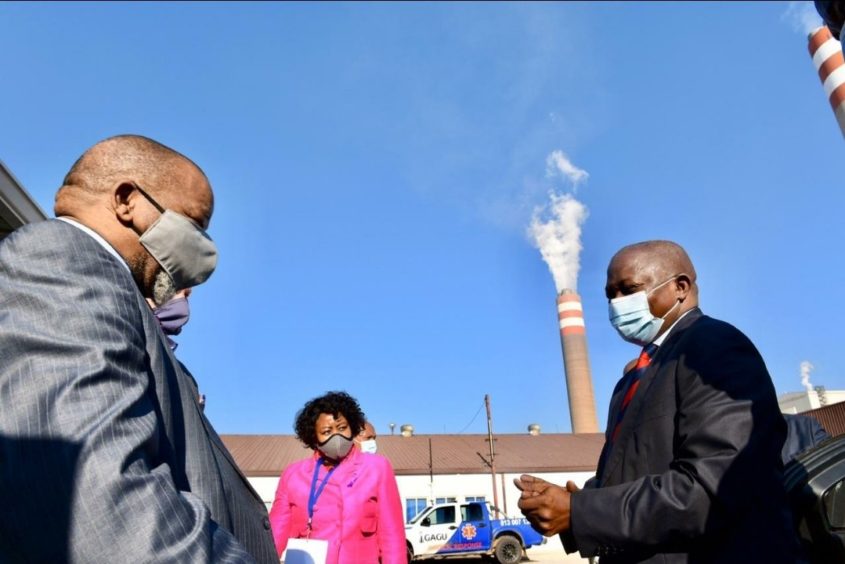 Outgoing Eskom CEO Andre de Ruyter has survived an alleged attempt on his life, involving a cup of coffee – and cyanide.
De Ruyter revealed the attempt on his life in a conversation with EE Business Intelligence.
The CEO said he had drunk a cup of coffee laced with cyanide on December 13. This was the day after he submitted a letter of resignation to Eskom chairman Mpho Makwana. The resignation was publicly announced on December 14.
De Ruyter said he had reported the incident to the South African Police Service. The case "can be assumed to be under investigation", he said.
There has been no official comment from SAPS or Eskom.
EE Business said de Ruyter had been drinking a cup of coffee in his office at Eskom Megawatt Park, in Sunninghill. He became "weak, dizzy and confused, shaking uncontrollably and vomiting copiously". The official then collapsed and was taken to a doctor.
Medical tests revealed cyanide poisoning and he was treated. The news source reported there were "massively elevated levels of cyanide in his body".
EE Business speculated the attack on de Ruyter came during a period of political and criminal activity.
The African National Congress (ANC) began its elective conference on December 16. December saw increased load shedding at Eskom, with the company declaring Stage 6.
De Ruyter had little choice but to resign when he did as South Africa's energy minister had accused Eskom of working to overthrow the state.
The CEO will remain in office until the end of March.
Recommended for you

Eskom bids farewell to "persona non grata" Oberholzer