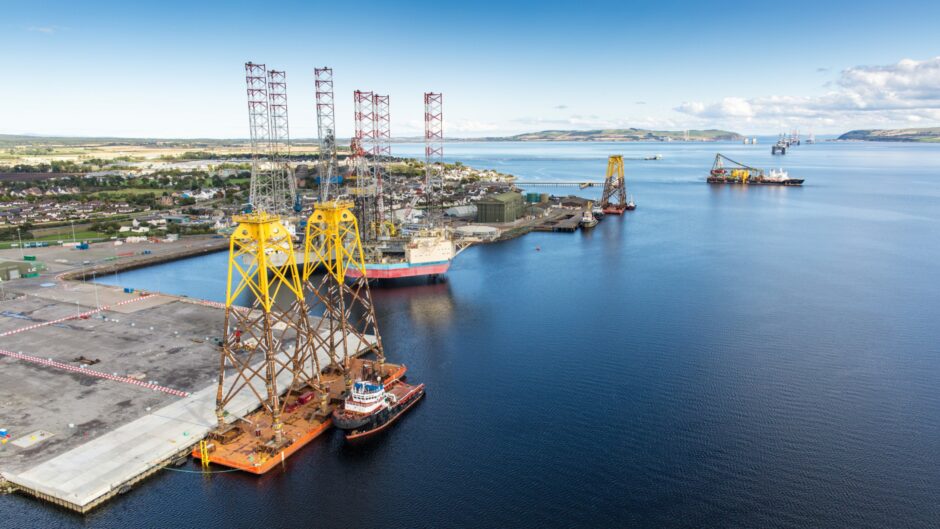 Cromarty Firth will be one of two sites to gain job-creating special "freeport" status with tax breaks later this week, the Press and Journal understands.
It means the joint bid from Aberdeen and Peterhead is expected to fail when the formal announcement is made, UK Government sources said.
The second award in Scotland is expected to go to Forth Ports, which takes in Rosyth, Burntisland, Grangemouth, Leith and Edinburgh airport.
Highland MP Jamie Stone said a Cromarty win would open "incredible opportunities" for the region.
"When oil industry came to the Cromarty First it was a step change for the region – I know as someone who worked at Nigg Yard," he said.
"It will bring employment, reverse population decline, supports schools and everything else.
"Play this right and we'll get manufacturing jobs, floating structures, and all the spin-offs connected to energy."
'Catalogue of betrayals'
Ryan Crighton, policy director at the Aberdeen and Grampian Chamber of Commerce, said the move, coupled with the Scottish Energy strategy and a lack of UK Government support for Acorn CCS, "begs the question how much more can our two governments shaft the North-east of Scotland."
"If they allow the prize of becoming a global green energy hub slip away from Aberdeen and Aberdeenshire, they will never be forgiven for this catalogue of betrayals," he said.
"Just 24-hours after the Scottish Government told the world it doesn't want any more oil and gas exploration in the North Sea, it appears that they are also turning their backs on ambitions to make our region a global green energy capital.
And as the UK Government squeezes the energy sector dry with a windfall tax, it has also chosen to snub the region which has unlocked over £350billion of tax revenues from the North Sea.
The case for a North East Scotland Green Freeport was clear; we have the skills, expertise and infrastructure – and with the tax and other levers of a freeport this region could accelerate the energy transition.
"Instead, both governments have placed our once unshakable status as a global energy capital under threat with a series of awful policy decisions."
Months of delays
The announcement, expected by Friday, comes three months after Scottish Secretary Alister Jack revealed the bids had been chosen, but kept the winners under wraps.
Political turmoil including two changes of prime minister added to delays to the project, first floated nearly two years ago.
It is a joint initiative between the UK and Scottish governments, formally known as "green freeports".
Five bids were lodged by groups in Orkney, Aberdeen and Peterhead, Inverness and Cromarty, Forth, and Clyde.
Each has the capacity to bring jobs and investment.
The proposals come with far-reaching tax incentives and light-touch regulation – already flashpoints between Tories and the SNP.
At Conservative party conference last year, Mr Jack said: "We've decided the winners, we've agreed it with the Scottish Government and we're ready to announce those winners and we'll be doing that imminently."
What are freeports?
A freeport is a large zoned area within a defined boundary extending around 28 miles which includes rail, sea or airport.
Operators and businesses in the zone can benefit from a package of tax and other incentives, with supporters saying they fuel economic growth.
The concept has attracted support from across the political spectrum, aside from Greens.
The winning regions will land a share of £52m in fundings, tax and customs allowances and other investment incentives.
Recommended for you

Hydrogen: Nine projects to watch out for in north-east Scotland