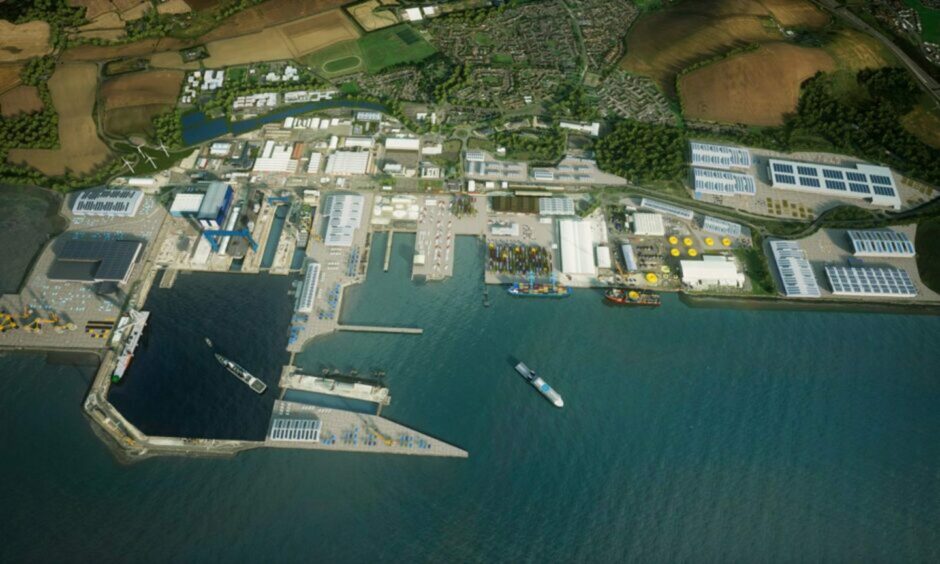 A successful bid to establish one of Scotland's two freeports around the Forth will bring with it billions of pounds of investment and 50,000 green jobs, its backers said.
Alongside Port of Cromarty Firth, Forth Ports was officially named as one of the nation's first two "green freeports" on Friday, during Prime Minister Rishi Sunak visit to Scotland.
The two consortia behind the bids now have access to up to £52 million in start-up funding and will benefit from tax reliefs and other incentives through a combination of devolved and reserved powers.
Charles Hammond, chief executive of Forth Ports – the lead partner behind the Forth Green Freeport (FGF) consortium – welcomed the shortlisting as "great news for Scotland, for new green jobs and for the country's drive to net zero."
The private-public partnership includes the likes of Forth Ports, Babcock, INEOS, Edinburgh Airport, construction group Scarborough Muir and local councils.
FGF says its proposal would generate up to 50,000 new green jobs and act as a catalyst for green technologies and renewable energy manufacturing, making a "significant contribution" to the re-industrialisation of Scotland.
Around 7,000 of those jobs are expected to be created in Fife, the partners said previously.
It expects to unlock £6 billion of investment into sustainable fuels, offshore wind manufacturing, shipbuilding, air transport and seaport logistics. Central to that will be Forth Ports' sites at Leith, Grangemouth, Rosyth and Burntisland, as well as 550 hectares of new tax and customs areas at the port sites and Edinburgh Airport.
"Together with our consortium partners, our bid will re-industrialise the nation and create large scale economic development," Mr Hammond added.
Falkirk council leader councillor Cecil Meiklejohn welcomed the announcement too, noting: "We are particularly pleased that the Forth Green Freeport Bid commits not only to Net Zero by 2045, but to both fair work principles and a skills fund for the benefit of local people."
City of Edinburgh Council leader Cammy Day added: "By progressing the vision for a Green Freeport at the Port of Leith and a customs site at Edinburgh Airport, we could unlock a whole east-west corridor of net zero economic growth."
However, rival bidders from the north east said they have been left bitterly disappointed by the governments' decision.
Announcing the winners on Friday, deputy first minister John Swinney said both governments would now work closely with the shortlisted consortia "to ensure they deliver maximum positive impact and become operational as soon as possible."
He said the administrations would also work with unsuccessful bidders to consider how they can build on the plans set out in their bids to deliver jobs and growth outside of the freeports programme.
Recommended for you

Forth Ports CEO steps down after 23 years in charge